OCZ Introduces Saber 1000 Enterprise SSD
---
---
---
Bohs Hansen / 7 years ago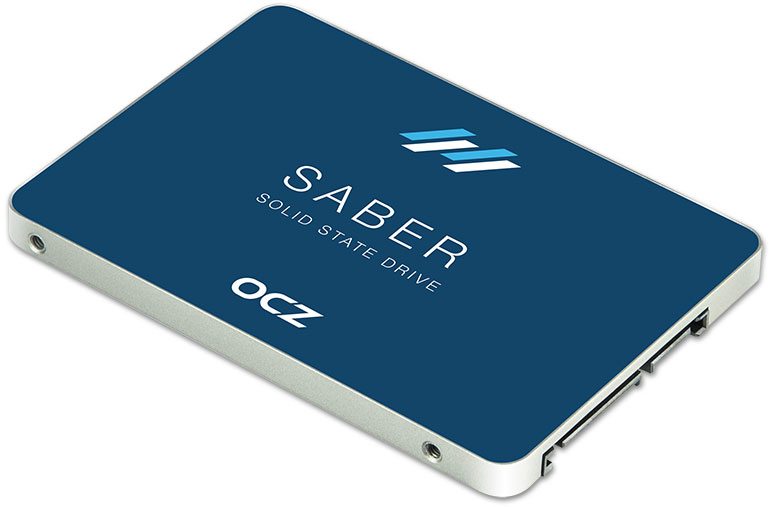 OCZ announced its new enterprise-class Saber 1000 SSD series designed for read-intensive applications and targeting high-volume deployments such as hyper-scale, web-hosting, and distributed computing environments. Where we've seen many recent enterprise-class SSDs come in other form factors, the Saber 1000 comes as a standard 2.5-inch SATA3 drive.
Using the A19nm NAND flash from Toshiba and OCZ's own Barefoot 3 controller is a combination that can deliver consistent and sustained I/O performance to the drive that will be available in 240GB, 480GB and 960GB capacities.

Designed for read-intensive applications such as front-end web servers, virtual desktop management or video-on-demand streaming, and many other areas, the Saber 1000 can deliver up to 550MB/s and 470MB/s in sequential reading and writing. The random performance is rated to 98K IOPS reading and 20K writing.
The components used ensure a low power consumption and the drive is said to only drain 3.7 watts during typical usage. While speaking of power, the Saber 1000 SSD uses a technique called Power Failure Management Plus (PFM+) which holds up the circuitry long enough to ensure the integrity of the device in the event of a power failure.
The OCZ Saber 1000 SSD has an MTBF of 2 million hours and features AES-256-bit encryption and Device Activity Signal (DAS). It's backed by a 5-year warranty and can endure 0.5 full drive writes per day (DWPD).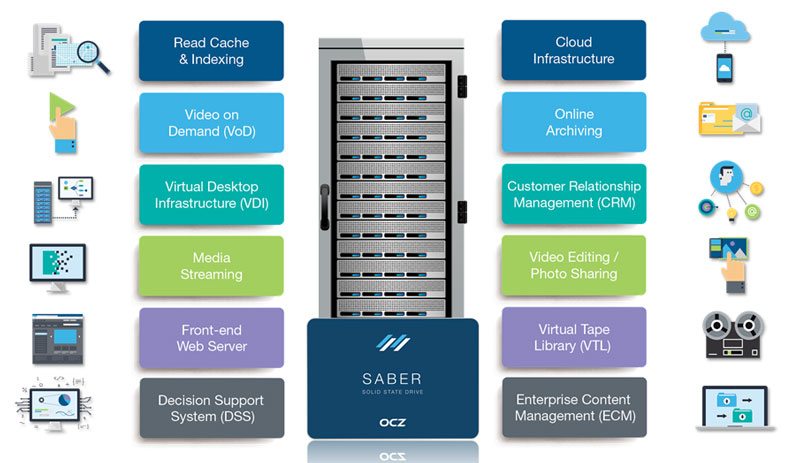 OCZ has also added the StoragePeak 1000 SSD Management system that enables IT managers to centrally monitor and administer connected Saber 1000 SSDs as well as other OCZ enterprise-class solutions from a web-based management interface. It is a cross-platform system and will work on both Linux and Windows systems and includes warning features as well to alert administrators of impending trouble.
Thanks to OCZ for providing us with this information
Images courtesy of OCZ