OCZ RevoDrive Hybrid 1TB PCI-Express Solid State Drive Review
---
---
---
Chris Hadley / 11 years ago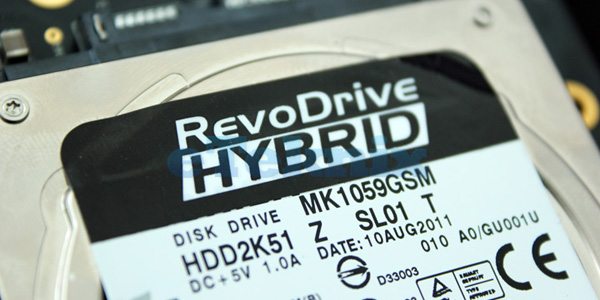 Solid State Drives are the way forward, we all know that and for many reasons. They are VERY fast and operate with a silent operation, as well as being smaller and having a longer life expectancy and these are only the main points to having a solid state drive.
Now when you hear SSD or Solid State Drive, you instantly think of a 2.5″ hard shell based drive, but in this day and age their are many other possibilities and these mainly come from market leader; OCZ and their wacky ways. Now we say wacky in a good way, so don't let that deter you, and this propagates from their enterprise solutions which has overflowed into the retail consumer channel in the form of their RevoDrive series. You may remember that we took a look at their RevoDrive X2 back in April last year and for those who don't know, the RevoDrive series of drives don't use a conventional SATA connector.
Instead they utilise the extreme bandwidth of PCI-Express by simply being built through a PCB with NAND chips as you'd expect when ripping open an SSD, but having all of the relevant components to connect via a PCI-Express interface instead, and as we all know; PCI-Express has a much higher bandwidth when compared to SATA II or SATA III which generally counts for faster speeds and of course higher IOPS.
The RevoDrive X2 was a great product that consisted of a RAID array onboard the card, with a controller chip bringing it all together in perfect harmony, but today sees us taking a look at something with the same principles, but slightly different.
Intel and some of the main manufacturers today are very hot on SSD caching as it can give a balance of storage capacity and speed in one tasty recipe, but can either become costly due to price of mechanical hard drives at the moment or further more, not as fast as most would expect. OCZ have answered this request by creating the RevoDrive Hybrid which combines a 1TB hard drive with 128GB of Raw MLC flash memory to give the ultimate solution through a PCI-Express bus.
Lets take a look at what this very unique product can offer and how fast it can really be, while keeping a large capacity for those who require the space, but still want to get a reasonable deal in terms of price.