Official Intel Broadwell-E Specs Leaked!
---
---
---
Gareth Andrews / 7 years ago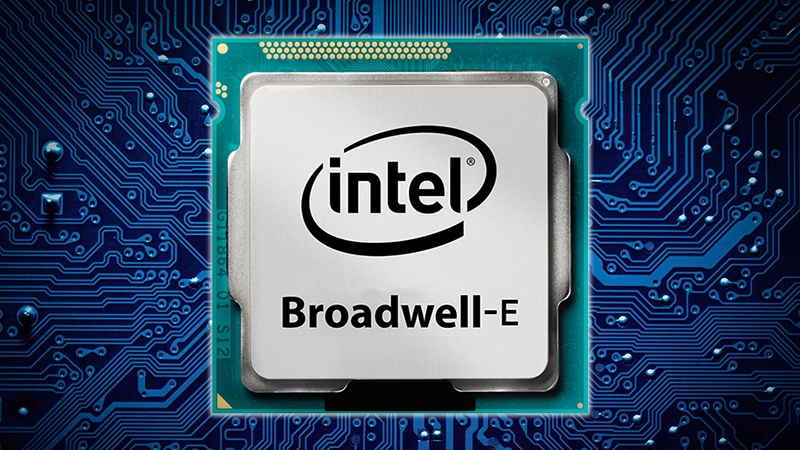 When it comes to reveals and secrets, big events are normally where you'll find the grand unveiling. With Computex just around the corner, companies are gearing up for big reveals and announcements such as backpacks PC's, but with computers being only as good as their parts, we've managed to grab a hold of some information for the next generation of Intel processors, codenamed Broadwell-E.
The Broadwell-E processors have been the subject of much speculation for a considerable amount of time. Of course, this information is still under embargo and press outlets have kept quiet about the concrete details. However,  VideoCardz, has broken the NDA and released confidential slides.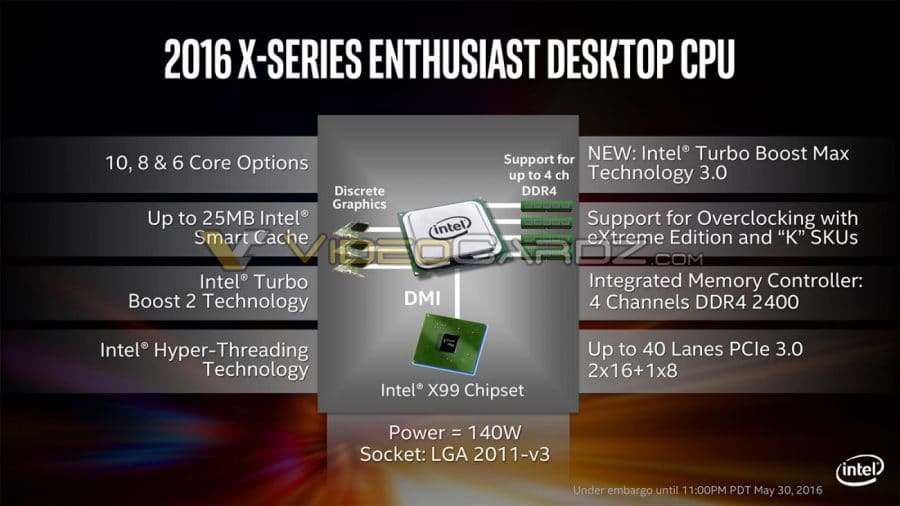 The new processors are stated as supporting 35% faster multi-threading performance boost over the previous generations, with the 20-thread performance combining the quad-channel memory for a great sounding line up of processors.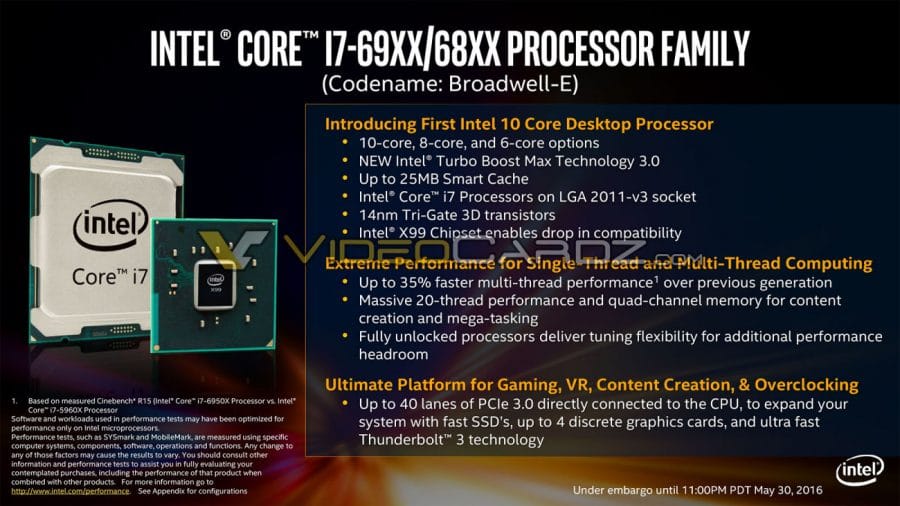 With four processors listed under the release name, you can get everything from the 6 core 6800K with speeds of up to 3.6GHz courtesy of the new Intel Turbo Boost Technology 2.0 for $434 while paying a little more can get you the 6850K for $617 if you want up to 3.8 GHz.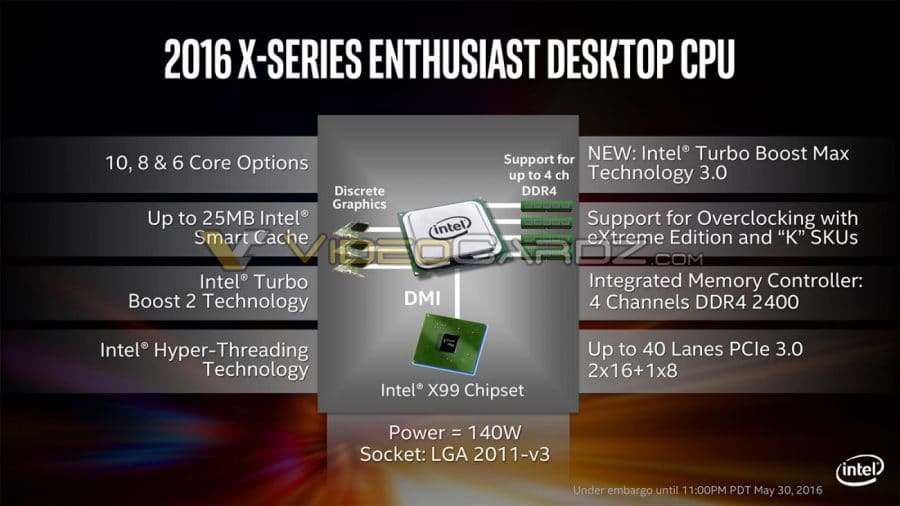 Sitting atop the new line is the 6950X, featuring not only 25MB's of cache (10 more than the 6800 series) but with 10 cores (20 logical) sitting at speeds of 3.0 – 3.5 GHz, you'll be parting with $1723 for the top model.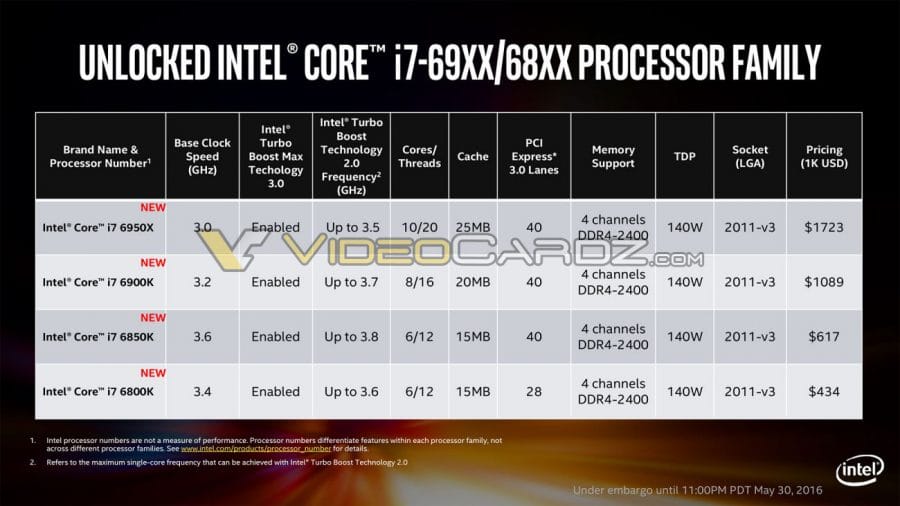 With a whole host of new features for overclocking your CPU straight off, with the ability to overclock each core individually and VccU Voltage Control, if you're a fan of getting more from your processor, the next generation of processors may be for you.