Official Persona 5 Site Hacked to Show Fake Release Date & PC Version
---
---
---
Alexander Neil / 7 years ago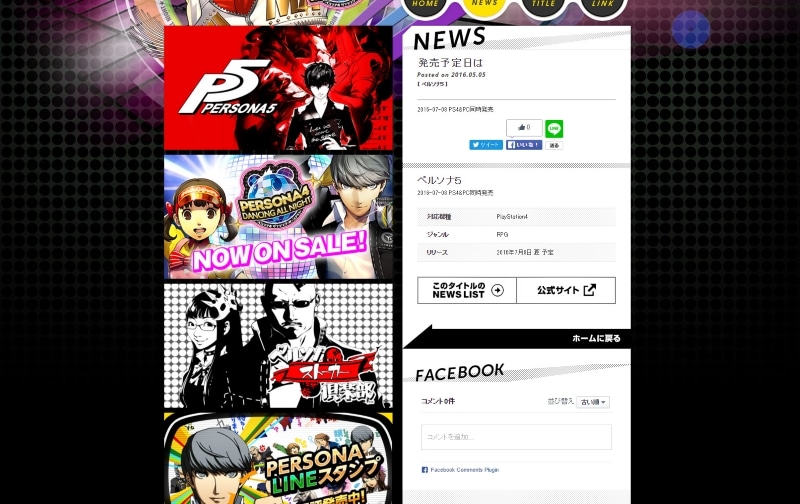 Recently, the official Persona 5 website began a countdown towards a time on May the 5th, which is when many fans expected that developer Atlus would announce the release date of the latest entry in their popular series of socially focused JRPGs. Shortly after this, a post appeared on the official Japanese hub site for the Persona series, date stamped from the 5th of May, that announced the release date of Persona 5 as being July 5th for both the PS4 and PC.
Unfortunately, for those hoping that this was a mistaken early reveal of a PC version of the upcoming game, this later turned out to be the work of hackers who had added the fake post as part of a raft of other unusual posts that would later appear on Atlus' site. These later posts seemed to detail how the hackers had managed to break into the content management system of the Persona Channel website which seemed to secure the fact that the release announcement post was a fake.
Considering the last time Atlus addressed the possibility of a PC release of Persona 5,  PR Manager John Hardin stated that it was "infinitely improbable", the fact that this PC announcement is a hoax should not come as a surprise. At the same time, it is disappointing for many PC-using JRPG fans who may have hoped that Atlus would follow the growing trend of porting console JRPGs to PC. Maybe the hackers just wanted to make Atlus aware of just how much fans want a PC port of the game.