OnePlus 10000mAh Mobile USB Power Bank Review
---
---
---
Peter Donnell / 8 years ago
Introduction
---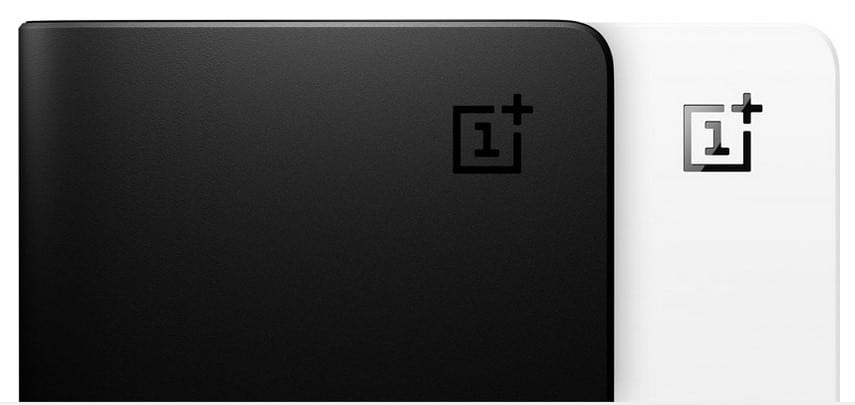 Mobile power is something that's on most of our minds, no doubt several times a day. Watching your battery life drain towards the end of the day can be a painful process, especially if you know you're a few hours away from being able to charge your device and you've already got that "less than 10%" warning message on your device. When you need to watch that YouTube video, check those important emails, or simply browse Facebook to stop you from becoming bored to death on the Train, you'll want to know you've got the power available to get it done.
The latest mobile USB battery from OnePlus promises impressive performance, touting a 10000mAh battery, which is more than enough to charge most modern smartphones at least three times.
"Every inch of the OnePlus Power Bank was designed with you in mind. Sleek lines, gentle curves, and an emphasis on minimalism create the ideal companion for your OnePlus One. Available in Silk White and Sandstone Black, the soft glow of the Power Bank's battery indicator LEDs is awoken with a gentle shake. Without any buttons or excess weight, it's everything you need and nothing you don't. Perfectly simple."
The OnePlus power bank is available in Sandstone Black or Silk White; we have the Sandstone Black at our disposal today. There are two 5v 2A USB ports on offer, although these convert to 1A when two devices are connected. What's really interesting is that it weighs just 220g, significantly lighter than any other similar size power bank I've ever seen!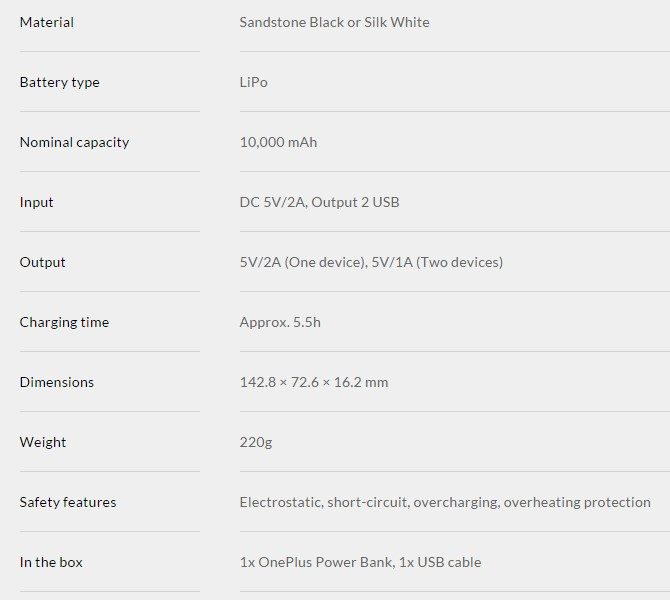 The packaging is pretty minimal, although confusingly the box for our black power bank has an image of the white one on the front; that could confuse a fair few people.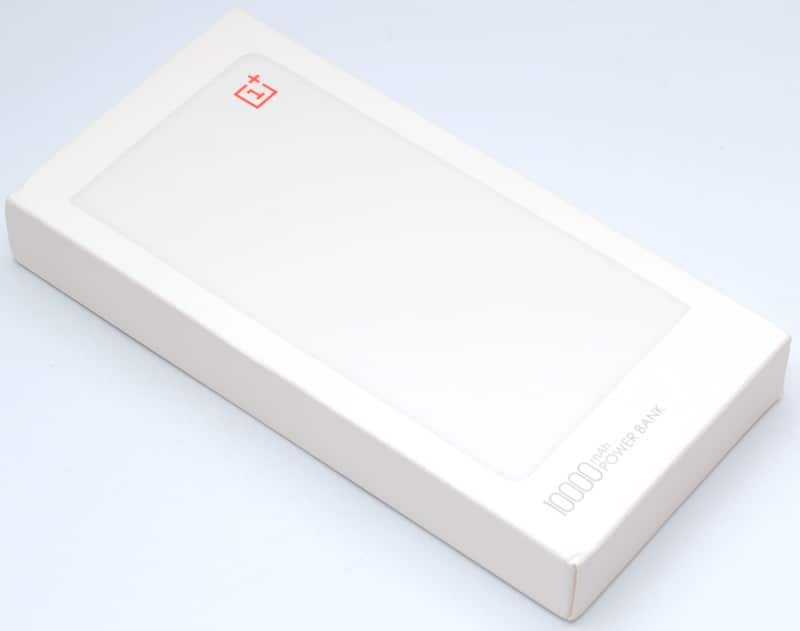 Around the back, you'll find the power output ratings, all pretty standard stuff. You'll also notice the "true" rating of the battery is 9760mAh, close enough to 10k that you likely wouldn't notice the difference.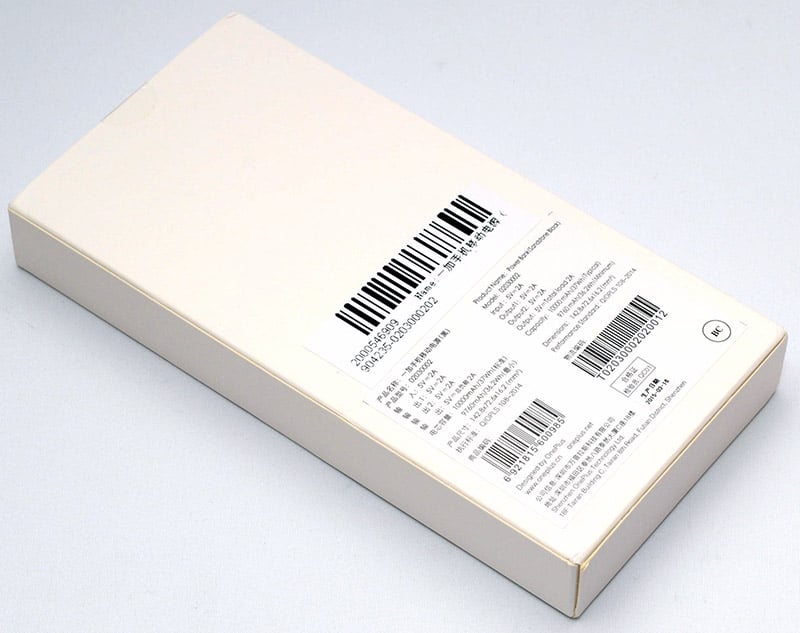 Open up the box and we find the power band, which is nicely secured with some padding around it and a protective plastic film.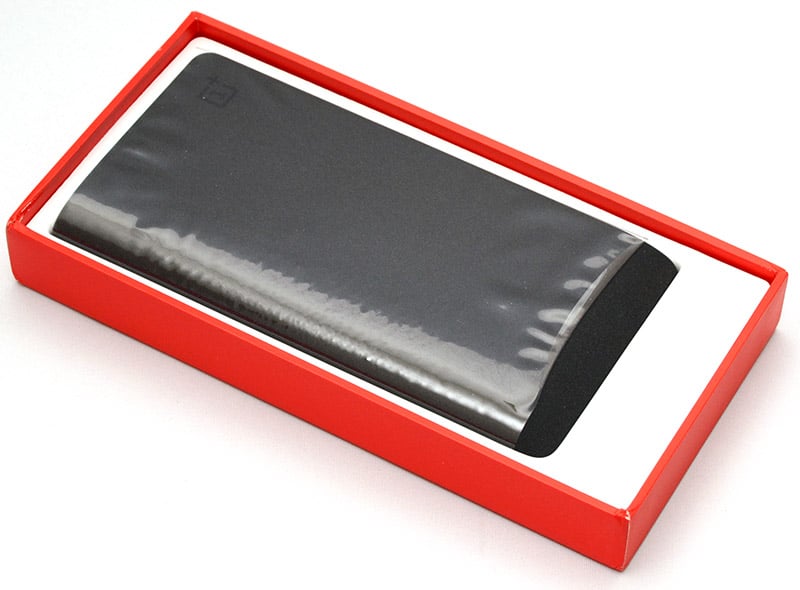 Under the power bank, we found a flat-type Micro-USB to USB cable, which can be used to charge the battery and then reversed to charge your mobile device, as well as an easy to follow user manual.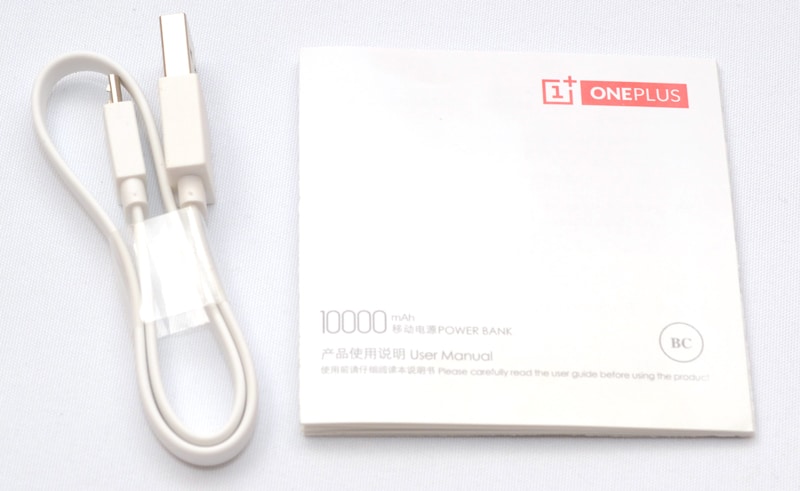 First impressions of the OnePlus are very positive. As I said before, the unit is incredibly lightweight, which is a huge bonus given that this is something you'll like want to carry in your pocket, hold in your hand or have in your bag when in use; no one likes carrying around anything heavy for too long!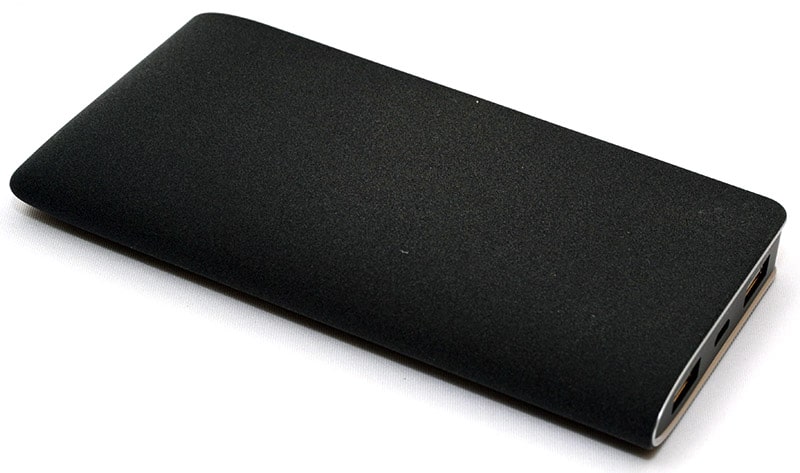 There's a pair of USB ports on the end, which are rated at 2A for one device, but change to 1A when two devices are being charged at the same time. I like this design, as some chargers has a dedicated 1A and a dedicated 2A port; you can plug into either and get 2A without having to check which is which. There's also a 5V 2A Micro-USB in, perfect for quickly charging the battery back up between uses.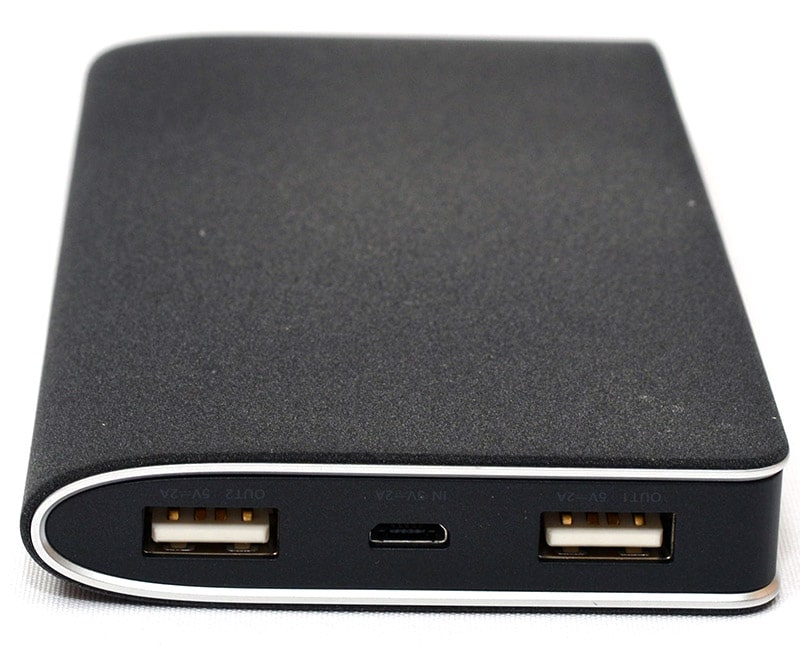 The design is pretty funky, with a rounded edge on the top and left, and a flat side with silver trim on the other two. This gives it a nice sleek and modern look, a lot nicer than the often plastic brick designs we see from most power banks.

The finish and quality are premium from head to toe and the sandstone finish provides the unit with excellent grip and great visual appeal.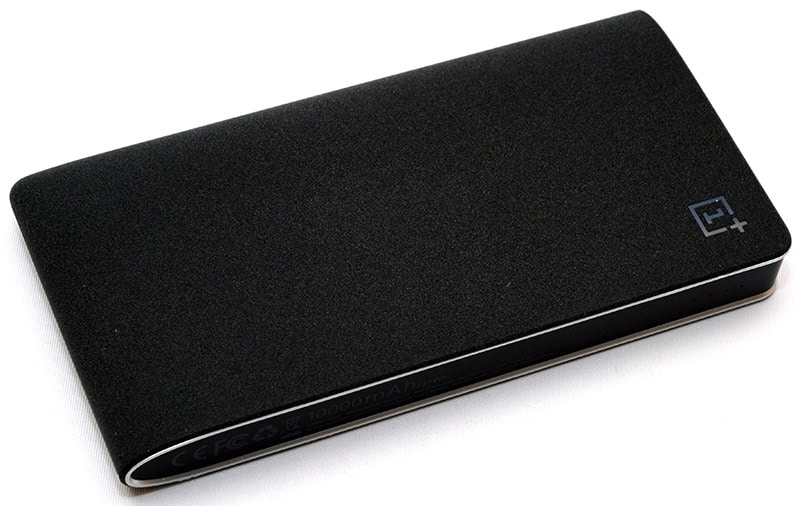 It's quite a large device, but no bigger than most high-end smartphones; it's about the same size as my Xperia Z3.