OnePlus 5 Manipulating Benchmarks to Maximize Scores
---
---
---
Ron Perillo / 4 years ago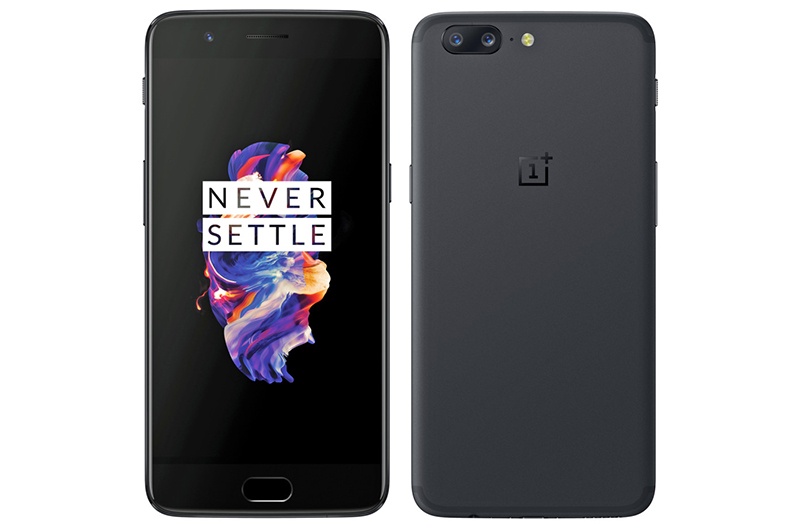 XDA-Developers made a discovery that the OnePlus 3 and 3T are programmed to maximize their benchmark scores several months ago. Now that the OnePlus 5 is out, they have discovered that the benchmark numbers once again are suspect. Early leaks showed the flagship device outperforming Samsung's Galaxy S8+ (Exynos 8895) with its Snapdragon 835. What XDA-Developers found out is that all the little cores are purposely kept at 1.9GHz. Which is why it produces such high scores in Geekbench. This also affects the results in AnTuTu, Androbench, Quadrant, GFXBench 4, Nenamark 2, and Vellamo. These were the same apps that the OnePlus 3/3T showed an advantage in.
Manipulating Benchmarks
When XDA-Developers discovered the cheating mechanism on the OnePlus 3T, it was chalked up to the OxygenOS and HydrogenOS dev team merger. XDA-Developers admits that they cannot pinpoint whether the cheating mechanism is deliberately placed by the same developers as before. Although they can confirm that it targets the same packages in OnePlus 5. Whenever the OnePlus 3/3T detects a benchmark application is running, there are changes to the behaviour of the ROM. The application names are on a list by their package IDs within the ROM, specifying the target. If any of these package IDs are visible, the ROM would alter the frequency in relation to an adjusted CPU load. There is minimal frequency variance in comparison to a non-manipulated ROM, resulting in higher sustained performance. Thermal throttling appears to also have no effect on the performance, maintaining the high frequency state.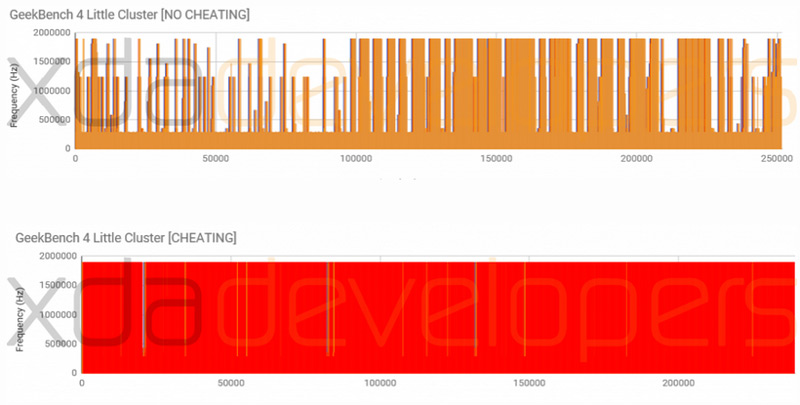 With the OnePlus 5, it is obvious that the same set of packages are the target once again. It is resorting to a blatant type of cheating, similar to the early Android flagships manipulating scores years ago. The minimum frequency of the little cluster jumps to the maximum frequency. All the little cores are running and kept at 1.9GHz. XDA-Developers polled the CPU frequency every 100ms and the phone only returned the 1.9GHz maximum frequency 24.4% of the time. Running the same benchmark with the default OnePlus 5, the CPU stayed at 1.9GHz for 95% of the run.
Official OnePlus Statement on the Benchmark Results
XDA-Developers reached out to OnePlus and the company had this to say regarding the matter:
People use benchmark apps in order to ascertain the performance of their device, and we want users to see the true performance of the OnePlus 5. Therefore, we have allowed benchmark apps to run in a state similar to daily usage, including the running of resource intensive apps and games. Additionally, when launching apps the OnePlus 5 runs at a similar state in order to increase the speed in which apps open. We are not overclocking the device, rather we are displaying the performance potential of the OnePlus 5.