Orwell Estate Sends Copyright Takedown Over Use of "1984"
---
---
---
Robert Ainsworth / 7 years ago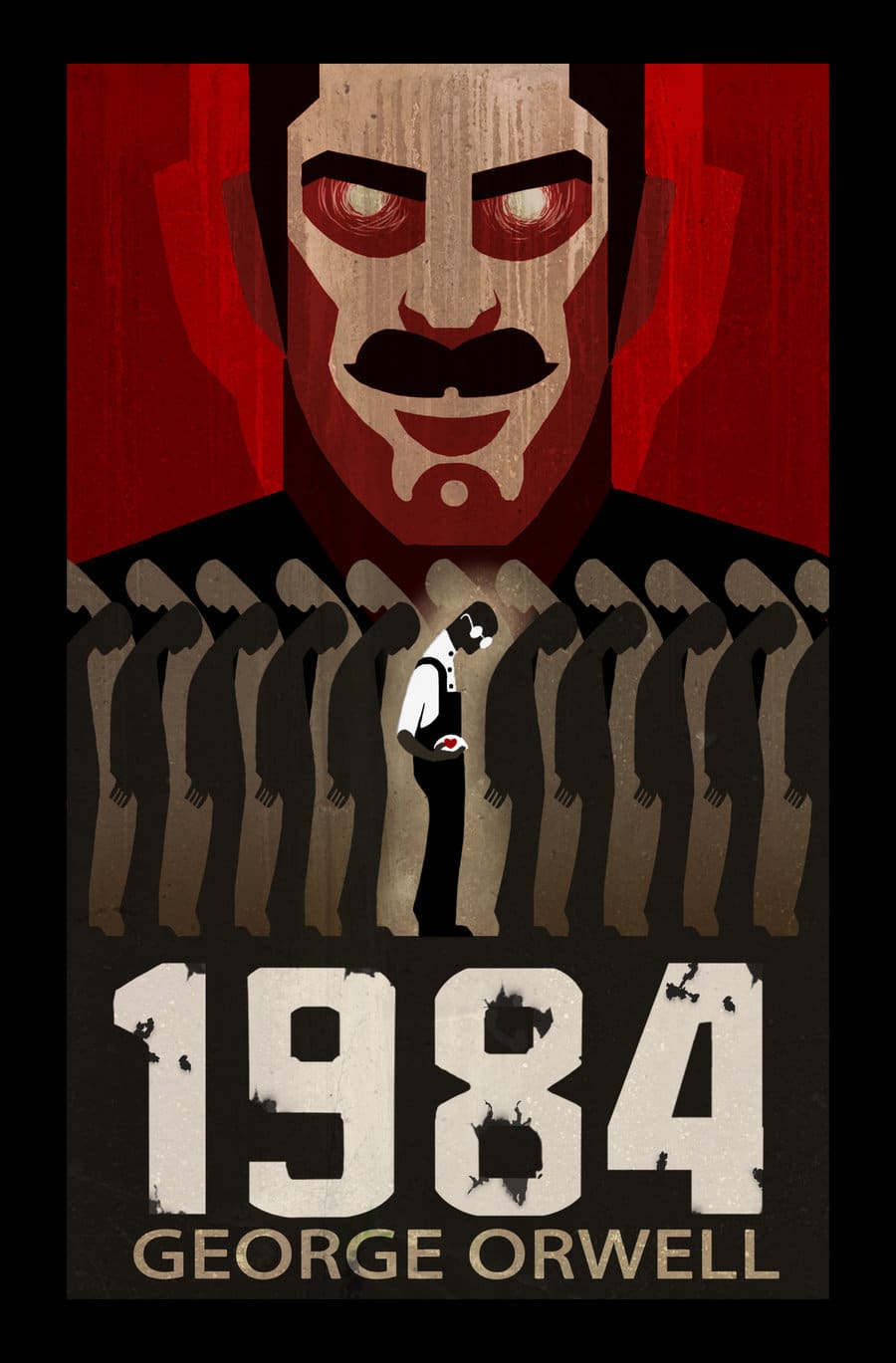 George Orwell, a great writer of the classic book Nineteen Eighty Four. A book that describes the future with surveillance and control as themes.
George himself sadly passed away in 1950, currently all his rights are controlled and protected by the Orwell estate. Recently, the estate itself has started to gain a reputation for exerting tight control of copyrights and trademarks. TorrentFreak discovered that Josh Hadley, an Internet Radio host on 1201 Beyond had experienced this first hand. Hadley used the show to gather and distribute his shows and writings.
Before he set up a fully fledged website and store he used Cafepress to sell T-Shirts. Although he never actually sold any shirts in the time that it was running it was noticed by the estate. Last week he received an e-mail from Cafepress informing him that one of his designs has been taken offline due to copyright infringement. The design that breached the law contained the string "1984":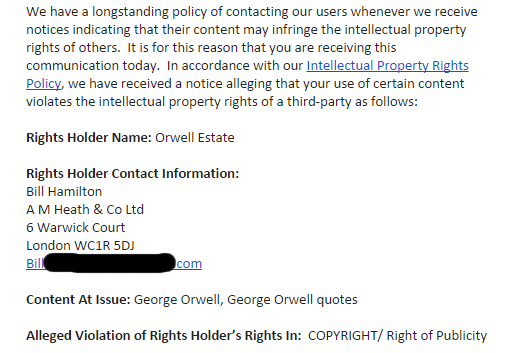 According to the complaint, the design that he used contains George Orwell quotes. However, the only reference was the four numbers that made up the book title, 1984. Hadley has stated that he is offended by what he believes to be an illegitimate request and something that George Oswell would be against. He told TorrentFreak "First off is the irony of the estate of George Orwell being all Orwellian but second is that you can't copyright a number,"
Cafepress has kept the designs offline and now listed as pending in his dashboard. He could appeal if he wishes, yet has no plans to do so.