Osmo Mobile 2 Stabiliser Features At The Photography Show
---
---
---
Mike Sanders / 5 years ago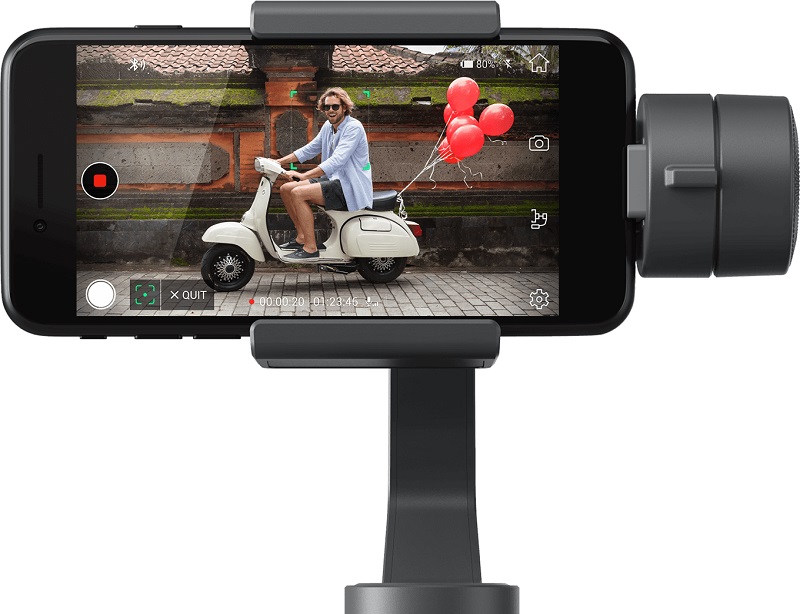 Osmo Mobile 2
Having the ability to record good quality footage on your smartphone can be a tricky business. Particularly if you are manually holding the phone or (heaven forbid) you are using a selfie stick. For those of us looking for a better quality of filming the Osmo Mobile 2 might be a fantastic option.
We at eTeknix recently visited the Photography Show at the NEC in Birmingham and thanks to the team at DJI, we were able to have a hands-on look at their latest product.
Up-Close and Personal
The Osmo Mobile 2 operates as a smart device which attaches to your phone and via the use of Bluetooth can be an excellent hand-held option for your camera. Be it out on parties, on holiday or simply trying to take some top quality video footage this might be the tool you need to make your recorded footage massively more impressive.
Having tested this ourselves we can confirm that the handheld device is compatible with seemingly all reasonably modern smartphones (IOS 6+ and Android equivalent) and we even tested the Razer Phone we recently highlighted in our 'What's in the Box video' you can check out below.
Our thoughts
The Osmo Mobile 2 is, as the name would suggest, the follow up to the original model. For those familiar with the original model, the only real key difference between the two is that the Mobile 2 has the camera trigger to the front. By doing this, DJI has been able to massively reduce production costs while still ensuring you get a quality product.
While using the stabilizer the Osmo Mobile 2 is able to lock and track faces or even user-defined outlines through the simple use of your mobile phone screen. Simply pressing or dragging an area will see it seamlessly track the object with a smooth motion that allows for some excellent quality video recording.
The model itself has a nice weight to it that is both easy to use, yet speaks of a true quality-built product. For operation itself, we were informed that most users could expect 12 hours battery life from the product. That in itself would massively exceed any usual mobile device while recording by a massive margin.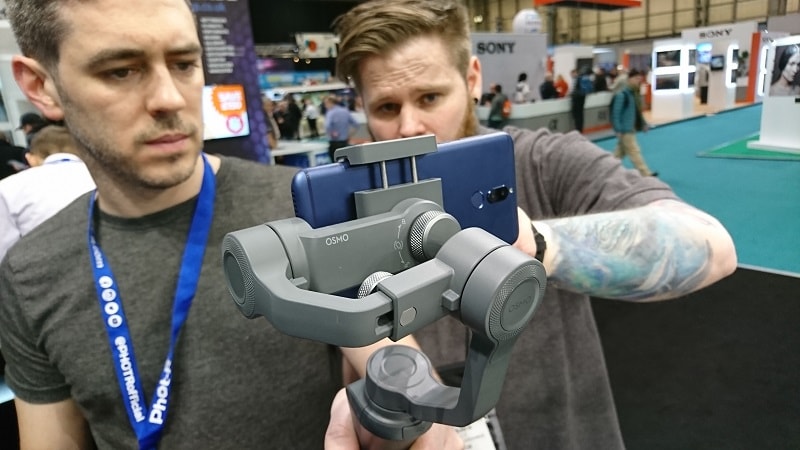 Would we recommend it?
Absolutely. All of us here at eTeknix were blown away by the quality of the product but especially the price. Compared to the prior model which retails for circa £230 this model is entering the market at just £129.99. For that price, you are unlikely to find anything that works as well or as comfortably as this. We must admit, we were blown away at just how less-expensive this was compared to the prior model. Despite the drop though, it has lost none of the brilliance.
The full product page can be viewed by clicking the link here.
If you are considering making a purchase for a device like this though, we would wholeheartedly recommend this product.