Our Top Picks of the Steam Halloween Sale!
---
---
---
Mike Sanders / 2 years ago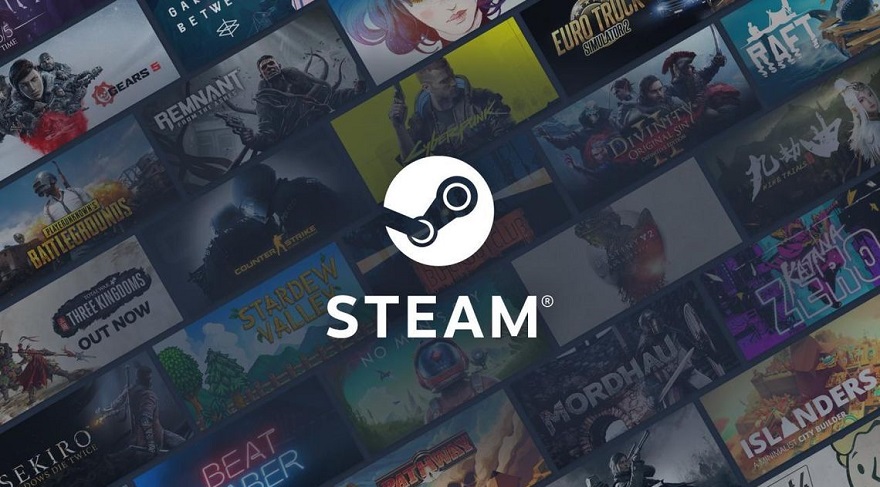 Without wishing to pry too much into your personal affairs, how would you currently describe the state and/or health of your bank balance? Because if it's more representative or pennies rather than pounds, you might want to look away now as Steam has officially kicked off its Halloween gaming sale. – Presuming you can, however, afford to frivolously throw some money at some hard-earned leisure time, then we've gone through the sale to pick out some of our personal highlights which, while we perhaps wouldn't go as far as to categorically demand you buy them right now, we would certainly suggest that they're titles at least worth some of your attention!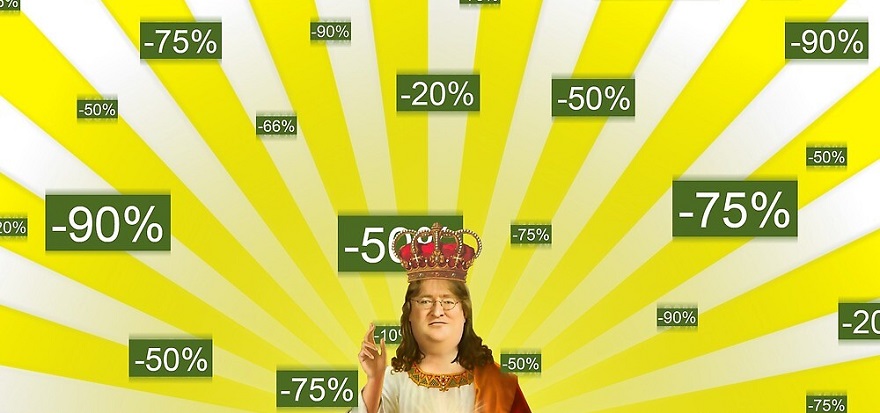 Steam Halloween Sale
Now, as you might expect, there are literally hundreds (perhaps more probably thousands) of titles that have seen a discount in the Steam Halloween sale. And, incidentally, not all of them are necessarily horror or scary related. In fact, it seems that if a game has even a mildly 'spooky' aspect to it, there's a discount to probably be had here on it. – With so much to pick from, however, we've tried to reduce the workload by picking some of our own personal highlights among the masses of deals!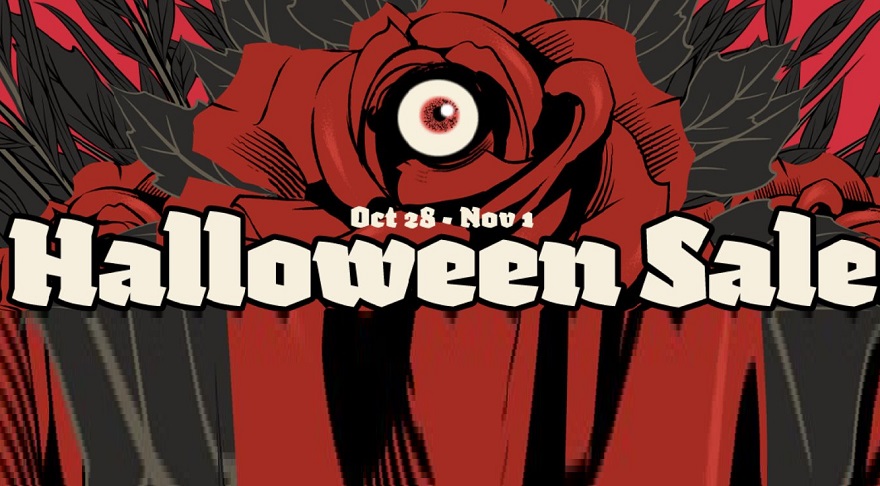 Mortal Kombat 11
I'll freely admit that I'm not personally a huge fan of this latest installment in the Mortal Kombat franchise. I'm not saying it's bad. It just didn't personally click for me. This is, however, and by far and away, one of the biggest discounts this title has ever seen. And this is especially important for a game that has, to date, largely remained somewhat immune to big price cuts!
Mortal Kombat 11 – £9.99 – Click here for more info!
Phasmophobia
Unlike Mortal Kombat 11, I absolutely adore Phasmophobia. Admittedly, it's a game best played with friends, but if you get the right bunch of randoms, this can not only be amazingly good fun, but also genuinely terrifying at times. Given that I have often mentioned that I don't like scary games, the fact that I'm recommending this one says it all!
Oh, and did I mention this just got a huge Halloween content update too?…
Phasmophobia – £9.34 – Click here for more info!
Metro Exodus – Enhanced Edition
If you're looking for a PC title to really put your system to the test, then this is it. Admittedly, the original version might not be quite as imposing now, but with the recent launch of the Enhanced Edition opening the doors to all that ray tracing goodness, even if you don't enjoy the game that much, if your PC can handle it, this is definitely something to showcase that graphical glory!
Metro Exodus: Enhanced Edition – £9.99 – Click here for more info!
Dead By Daylight
A game that I've pumped over 1,000 hours into, but don't let that fool you into thinking that I'm really good at the game. There are days where I feel that I'm invincible, and then there are days that I'm made to look like a total fool. The popularity of this game likely means that you've probably already played it, and similar to Phasmophobia, if you intend to play this as a survivor, then having friends makes it (arguably) a lot more fun.
While the title has perhaps gotten a bit sidetracked in recent years with more emphasis on DLC and microtransactions, there is no 'pay to win' mechanics here. In fact, some of the DLC killers are pretty awful! – While this price is, therefore, just for the base game, don't worry about finding matches. Yes, while you may not own the DLC, as a survivor, you still have every chance of facing the killers you don't personally own! And trust me when I say that having Pinhead chasing you is no pleasant matter!
Dead By Daylight – £7.49 – Click here for more info!
Darkest Dungeon
This title often reminds me of Faster Than Light. And if you haven't played that game either, the short version is that this contains a lot of random events. Some missions might go as smooth as silk, others… Well, you'd need to play it to really understand. – Not for the timid, but if you love seeing all your best-laid plans go to ruin, then this is an amazingly fun (and often exceptionally frustrating) experience!
Darkest Dungeon – £3.79 – Click here for more info!
Death Stranding
This is, without a doubt, the best PC game I played last year and by a pretty huge margin. Admittedly, this is Hideo Kojima off the leash. And, for better or worse, you're probably either going to absolutely love this title or absolutely detest it. – Yes, there is a lot of walking involved, but I personally never understood why people used this as a criticism. Not only are the environments absolutely beautiful, but it was pretty well established that your job in the game is, effectively, being as a delivery man. Why act so surprised to find that your job is to get something from point A to point B?
It is, of course, a lot more involved than that. Given that Death Stranding rarely sees a good discount though, if you haven't at least tried this yet, all I can say is that I thoroughly recommend it! – And, remember, the enhanced 'Directors Cut' version is very likely set to drop in the very near future, and, we suspect, will be made free for those who own the base version.
Death Stranding – £21.99 – Click here for more info!
Resident Evil!
It's hardly surprising that pretty much every Resident Evil title available on Steam has seen a discount here. And I'm not going to bore you with a description either. If you don't know (roughly) what's involved in a Resident Evil title by now, you probably never will! – Let's just get to those discounts!
Oh, and if I didn't list it above, I still think it pretty safe to assume that if it's a Resident Evil game on Steam, it probably has a discount live on it right now!
Middle-Earth: Shadow of War
Although I don't have any sales figures to hand, I have often felt that Middle-Earth: Shadow of War didn't do quite as well with consumers as the original title did. And in that regard, I have no idea why as this follow-up (excluding the piss poor ending – no spoilers though) was every bit as good if not better! – For this price, I promise you that you're easily going to get 40-50 hours out of this. And in the grand scheme of things, that's an absolute bargain!
Middle-Earth: Shadow of War – £6.99 – Click here for more info!
Planet Zoo
Is this a horror game? Well, only if you build insufficient walls around your lion enclosure I suppose. This is though in the Steam Halloween sale and if you haven't played Planet Zoo yet, then I wholeheartedly recommend it to you. Coming from the same developer that brought us the truly excellent Planet Coaster, this is an absolutely brilliant zoo management title, and, arguably, one of the best to come from that particular management genre (not, admittedly, that there's been overly many).
Like Planet Coaster, this does occasionally get a bit too bogged down in the detail, for this price though, while it might not technically scatch that horror itch, it's still a damn good game and well worth checking out!
Planet Zoo – £12.24 – Click here for more info!
What Do You Think?
Well, there you have it, some of the best bargains we think there are to be had in the Steam Halloween sale, but what do you think? – Have you found an amazing title with an even more amazing discount? – If so, let us know in the comments and we'll be sure to check it out!