Overclocked Intel i9-12900KS Tested on Cinebench R23
---
---
---
Mike Sanders / 4 months ago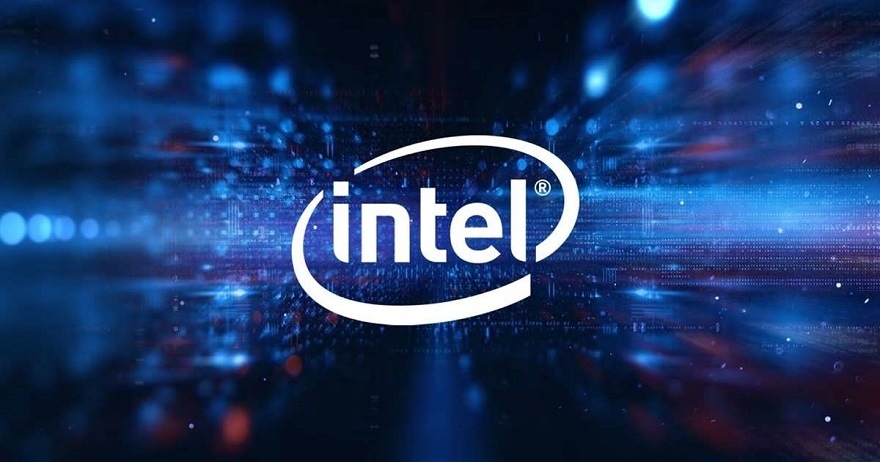 As part of their CES 2022 product announcements, Intel confirmed the upcoming launch of (effectively) a new higher-performance tier of their Alder Lake-S processors. Dubbed the 'KS' series, these CPUs would come pre-binned guaranteeing that every single core would be capable of achieving the stated clock speed (under more traditional terms, not all CPU cores are created, performance-wise, equally. Some will, generally speaking, tend to be faster than others).
Of all the KS processors confirmed, therefore, it did appear that the Core i9-12900KS was set to represent Intel's new flagship model offering 16-cores, 24-threads, and an all-core boost speed of 5.2GHz (single core up to 5.5Ghz). – Following a report via Videocardz, however, an overclocked sample has appeared, and, following testing on Cinebench, it does appear that with a few moderate tweaks an all-core clock speed of 5.4GHz is entirely achievable.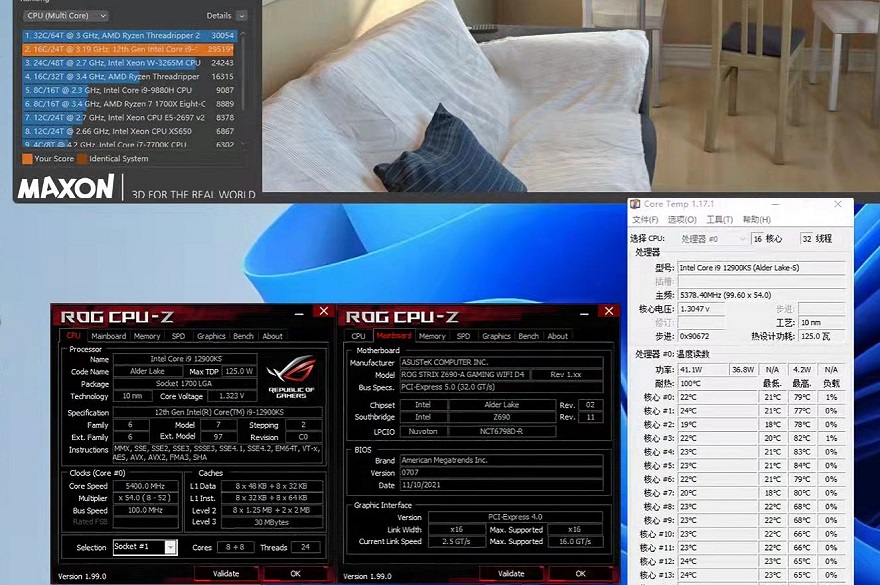 Intel Core i9-12900KS
Based on the information provided, it would appear that the i9-12900KS processor utilised here in this Cinebench R23 testing is an engineering sample (a number of the details don't entirely tally with known/believed specifications). In the grand scheme of things, however, this isn't overly surprising as while the 'KS' series does not have an exact release date, they're not expected to start hitting retailers for another 6-12 weeks.
What about the result though? Well, this particular sample achieved a score of 29,519. At the time of writing, however, you shouldn't read too much into this. Yes, this is a significantly greater multi-core score than seen on the current i9-12900K (circa 27,600). At the same time though there are two factors at play that could see this result both being helped and hindered. Namely, and perhaps most obviously, this KS sample has been overclocked which would (at least in theory) boost its generic score right off the bat. Being an engineering sample, however, the final version will likely offer a far more polished level of performance.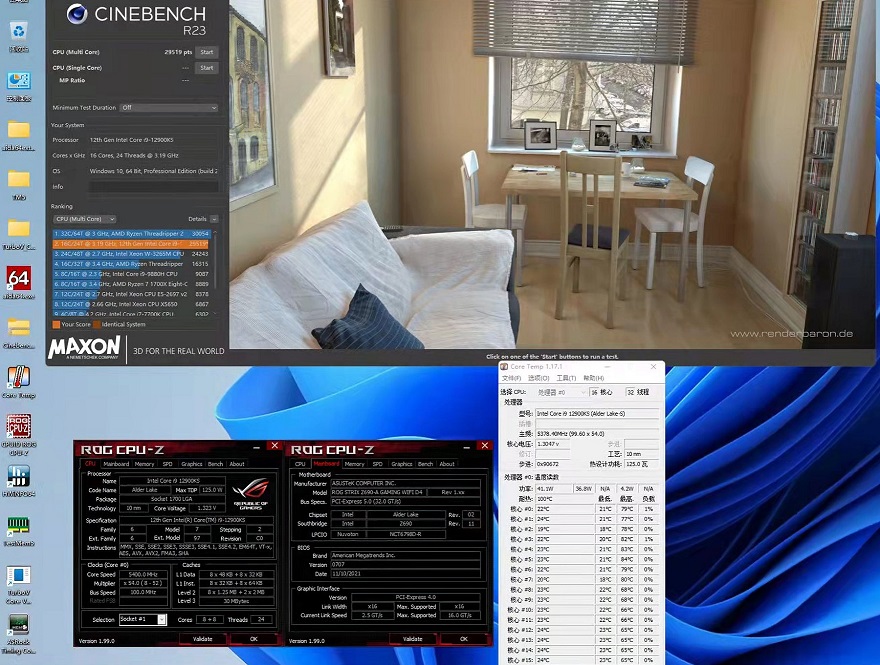 It's For Sale… Apparently
It would appear that whoever managed to snag this sample has now done everything they wanted to do with it and is now offering it for sale for a price in the region of $4,750. A price which, I think it goes without saying, is massively inflated based on what the final retail version will be (probably something closer to $700). Even if you did feel like having a splurge, however, being an engineering sample this is probably exceptionally picky about what kind of motherboard it would work with. Especially since the 'KS' series is believed to be introducing 'Enhanced Thermal Velocity Boost' which, to date, has no formal BIOS support on any existing Z690 motherboard.
On the whole, however, while there are clearly still more than a few question marks, it does appear that the Intel Core i9-12900KS is going to be a very potent processor!
What do you think? – Let us know in the comments!