Overclockers UK Unveil the 8Pack Cryocube Pre-Built Ultra-Gaming PC!
---
---
---
Mike Sanders / 2 years ago
Overclockers UK has announced that the 8Pack is back with another powerful gaming PC. With a frosty aesthetic and updated hardware, last year's Hypercube has evolved into the 8Pack Cryocube. With high-end hardware from Intel, Asus, and Nvidia, 8Pack and the experts at Overclockers UK have cherry-picked from the latest and greatest hardware available. Overclocked by the big man, himself, expect high-performance gaming and ice-cold cooling.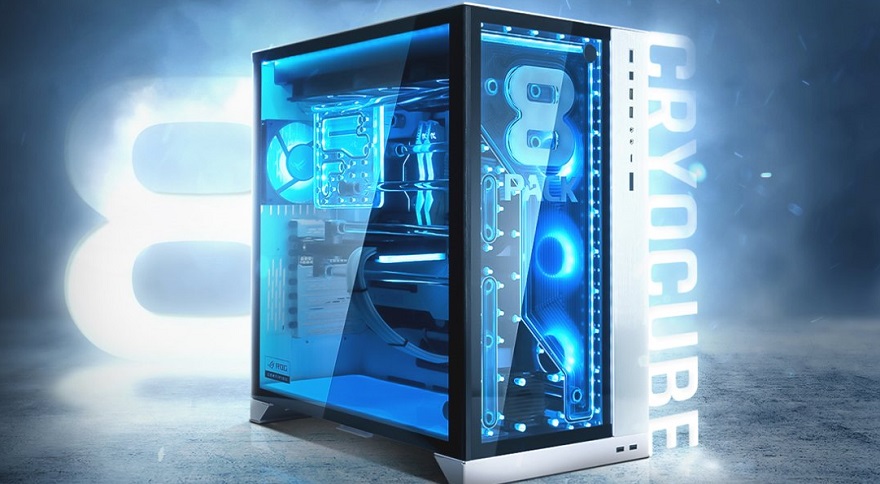 Overclockers UK – 8Pack Crypcube Pre-Built Ultra-Gaming PC!
All the hardware has been carefully picked to provide you with the most cohesive performance possible. The Cryocube is primed for gaming, creating content, and extreme multitasking. 8Pack has finely tuned the DDR5 RAM, 12th Gen Intel processor, and Nvidia GeForce RTX 3090 graphics card so that you can get the most out of this beautiful machine.
The custom EK Water Blocks hard tube water-cooling loop keeps the Cryocube as cool as it looks. Replacing the case's front panel is a bespoke, 8Pack branded distro plate that feeds the whole system, with two 360mm radiators to vent out any heat.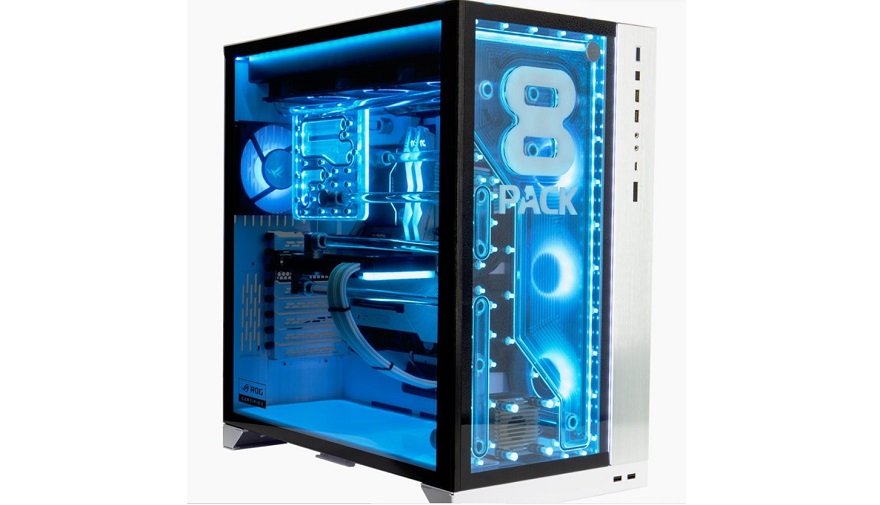 Completing the 8Pack Cryocube is the RGB lighting across the chassis. Featuring accessories from Phanteks and a custom lightbox, it illuminates this amazing gaming PC with a cool glow. The blues and whites complement the white case and hardware, for the best in frosty, futuristic aesthetics.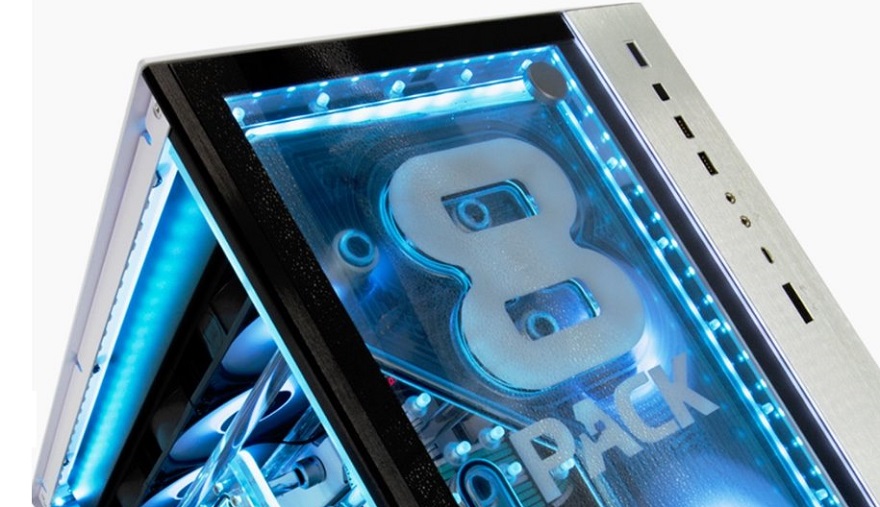 Features
Overclocked and water-cooled mid-tower full PC build
TeamGroup Delta 32GB DDR5 RAM at a blistering 6400MHz
Asus ROG Maximus Formula ATX motherboard
Pre-binned Intel Core i9 12900K CPU, overclocked for maximum performance
Titan class performance Nvidia RTX 3090 graphics card with waterblock
Custom, full-length 8Pack distro plate integrated into the front panel
Custom EK Water Blocks hard tube water cooling system
Stunning RGB illumination to complete the Cryocube aesthetic
Lian Li O11D White Mid-Tower
CPU, RAM, and GPU have all been overclocked by 8Pack.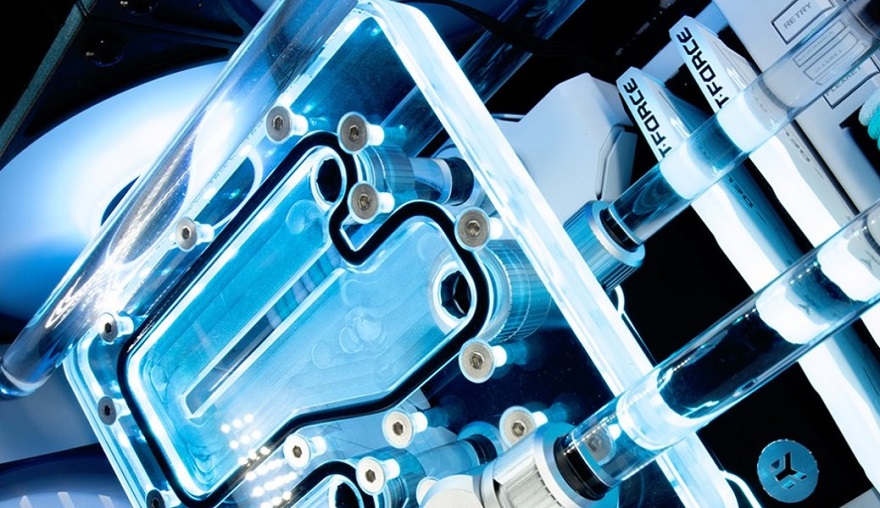 Where Can I Learn More?
Available to order now, the only moderate downside to this exceptionally potent gaming PC is that it comes with a pretty hefty price tag to match at £8,888.88. – Let's be honest though, for a system this amazing, if you have the cash to spare, you're almost certainly not going to regret it. – If you do, therefore, want to learn more about it, you can check out the official Overclockers UK product website via the link here!
What do you think? – Let us know in the comments!