Overclockers UK Adds Free Gaming Chair with Gaming PC
---
---
---
Bohs Hansen / 5 years ago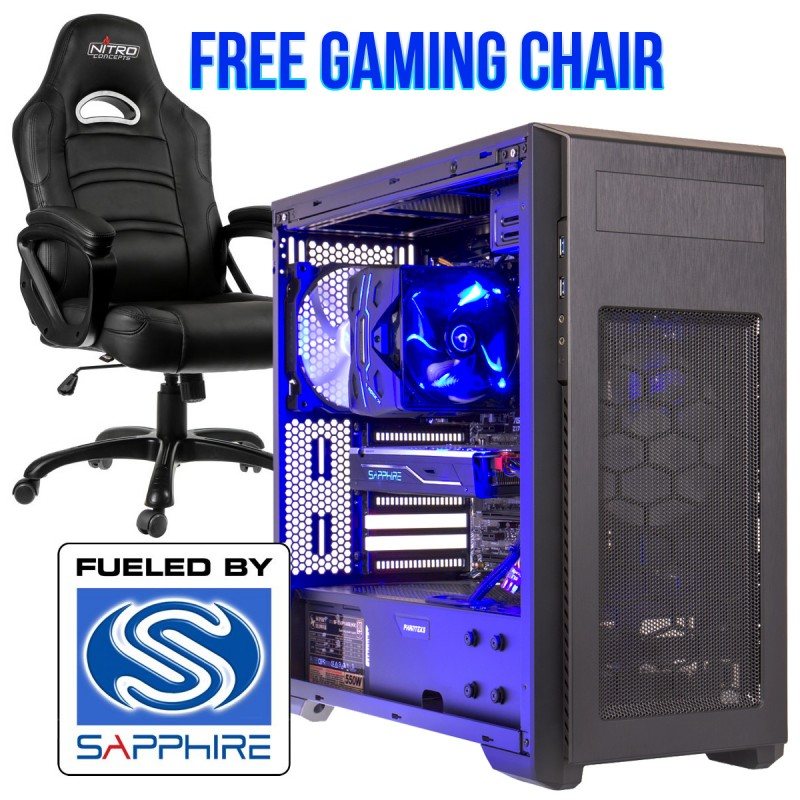 Bundled items for free with your purchase is something that we all like and most of the time it comes in the form of something small like a game or two, but Overclockers UK has taken it to the next step this time and they are actually giving away free gaming chairs with the purchase of a Gaming PC.
The Nitro Force Sapphire RX 480 Gaming PC could very well be the perfect PC for those wanting exceptional gaming performance for under £1000 and that deal is sweetened by the addition of a Nitro Concepts C80 Comfort Series Gaming Chair.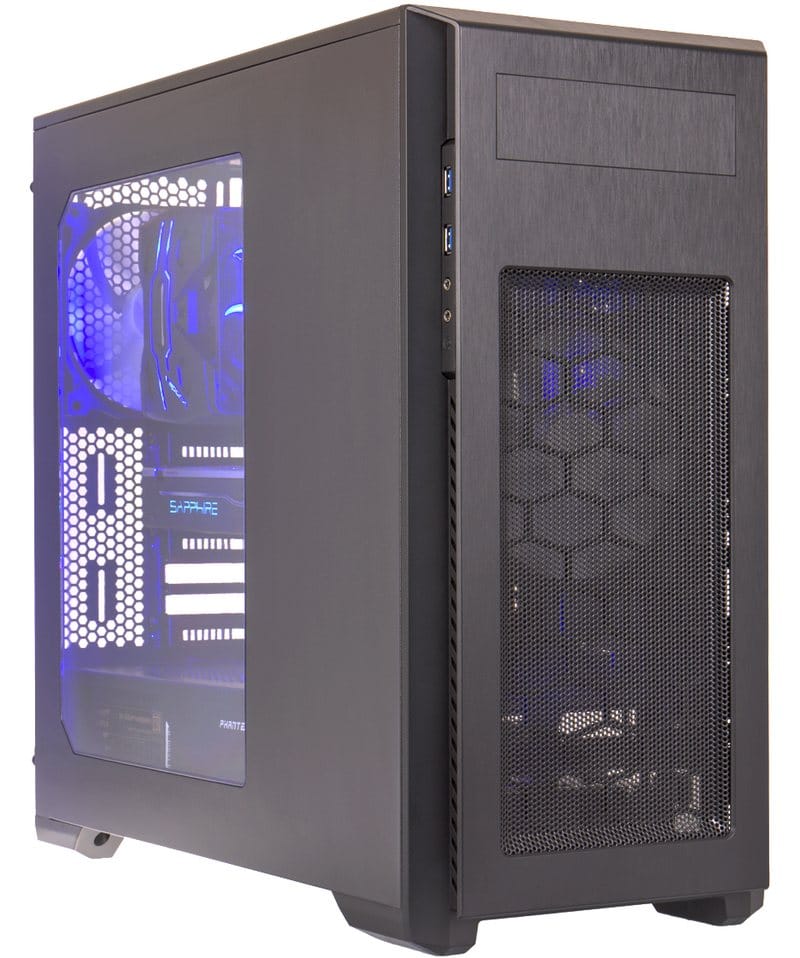 The PC itself features an overclocked Intel Core i5 6600K running at 4.2GHz along with a Sapphire Vapor­-X CPU Cooler which uses vapor chamber technology to keep the CPU running at its best. That is coupled with 16GB of DDR4 3000MHz memory which should be plenty for any gaming experience and Sapphire's award winning Nitro+ RX 480 Graphics card range. As all systems from Overclockers UK, it comes with upgrade options such as the choice between 4GB and 8GB versions of the graphics card. A 240GB SSD for the system and a 2TB SATA HDD take care of all storage needs from the system to your games library. Included is also a Windows 10 license so you have the latest operation system and DX12 available.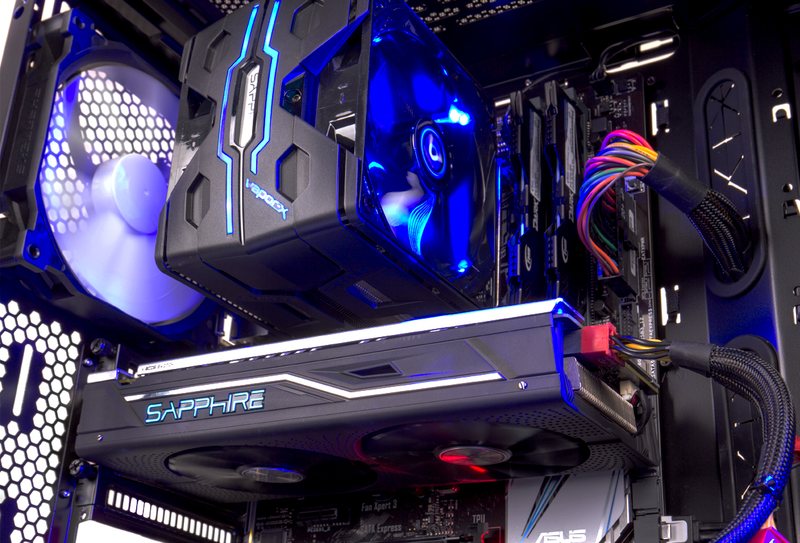 That's a pretty solid gaming system that can handle quite a bit, it might not be top of the line, but that is really only the fewest of us that could afford anyway and the added bundle with the free gaming chair adds another £145.95 value to the system.
Gamers who just want to upgrade their graphics card can also get another deal at the same time. OCUK also created a bundle with just the RX 480 Nitro+ OC 8GB graphics card and the Nitro Concepts C80 Motion gaming chair where you'll be saving €44.95 over the normal price. You can check out all the details on OCUK's mini-site.