Overclockers UK Titan Dark Zone Gaming PC Review
---
---
---
John Williamson / 7 years ago
Introduction
---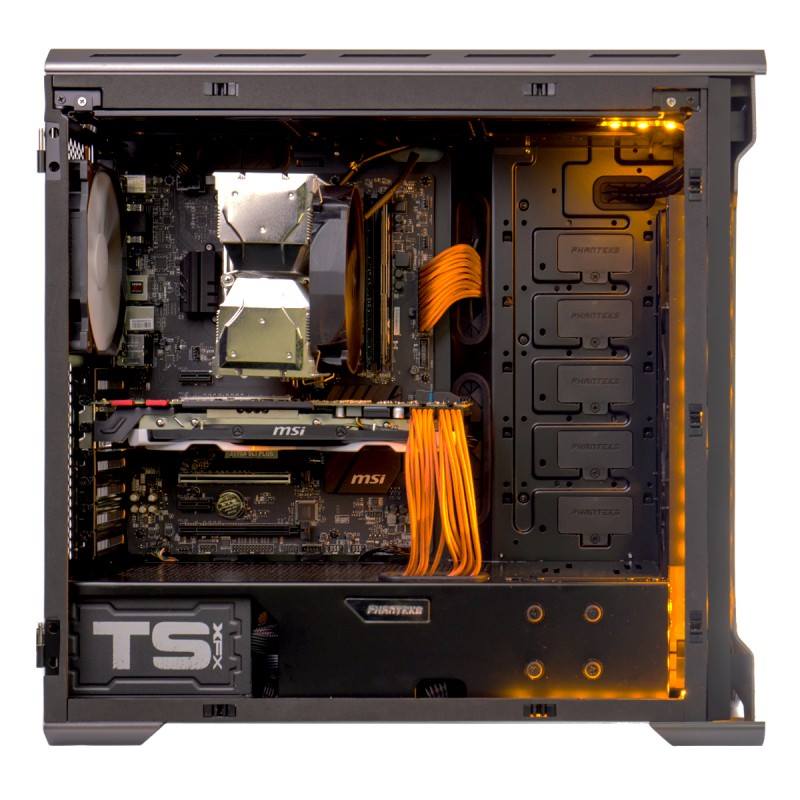 Overclockers UK is one of the leading stockists of PC hardware and their engineering team produces an impressive range of custom rigs to suit contrasting tastes. Whether you're looking for a silent air-cooled build, or extreme overclocked PC with premium water cooling parts, there's something designed for your specific requirements. Often, whenever a new game is released which sells remarkably well, consumers like to pay homage with a system based around its theme. This can be a challenge especially if the game in question doesn't have a distinctive colour scheme. The Division is an open world third-person shooter set in a bleak vision of New York City ravaged by a smallpox pandemic. This intriguing setting and captivating multiplayer confrontations have proved to be incredibly popular! As a result, The Division became Ubisoft's fastest selling game on record and attracted a very passionate community.
This success story has given Overclockers UK inspiration for their latest gaming PC entitled the Titan Dark Zone. The system opts for orange braided PSU extension cables and vibrant LED lighting which creates a stunning aesthetic design. Combining the orange tones with black jet black components is quite unusual and a reference to The Division's box art. Therefore, the Titan Dark Zone is a dream come true for fans of this particular title and features a very potent specification capable of powering VR devices without any concessions. The Intel i7-6700K is professionally overclocked to 4.5GHz using the Alpenfohn Broken 2 cooler. As a result, I expect to see an impeccable performance to noise ratio which surpasses many closed-loop-coolers. On another note, the 16GB 2400MHz DDR4 memory, factory overclocked GTX 980Ti and Samsung 250GB boot drive should be able to provide a sensational gaming experience even on high-resolution monitors. Rather surprising, Overclockers UK have decided to use a non-modular power supply which complicates cables management. On the other hand, the PSU has received a great deal of critical acclaim and showcases the careful decision-making process when designing a system's specification.
Specifications
Name: Overclockers UK Titan Dark Zone
Case: Phanteks Enthoo Evolv ATX
Motherboard: MSI Z170A-SLI Plus
Processor: Intel Core i7-6700K Overclocked to 4.5GHz
Processor Cooler: Alpenfohn Broken 2
System Memory: Team Group Elite 16GB (8x2GB) 2400MHz CL16 RAM
Main Boot Drive: Samsung 250GB 850 Evo SSD
Additional Storage Drive(s): Seagate 2TB 7200RPM HDD
Graphics card: MSI GeForce GTX 980ti Armor X2 6GB
Power Supply: XFX TS 750W 80 Plus Gold
Peripherals: N/A
Monitor: N/A
Optical Drive: N/A 
Wireless: N/A
OS: Microsoft Windows 10 Home 64 Bit
Warranty: Three Year (24 Month Collect and Return plus 12 Month labour) Mainland UK and Ireland Only
Price: £1549.99
Packing and Accessories
The system arrived in an extremely large box which cannot fit on my photography backdrop. This is the reason why I've taken a snapshot in the hallway to emphasize the package's mammoth size. Overclockers UK always adopt such an attentive approach to packaging and employ durable materials which enhances the level of protection substantially. It's evidently clear that the company has considered the strain delicate PCs go under during transit and taken every necessary step to dramatically reduce the probability of damage occurring.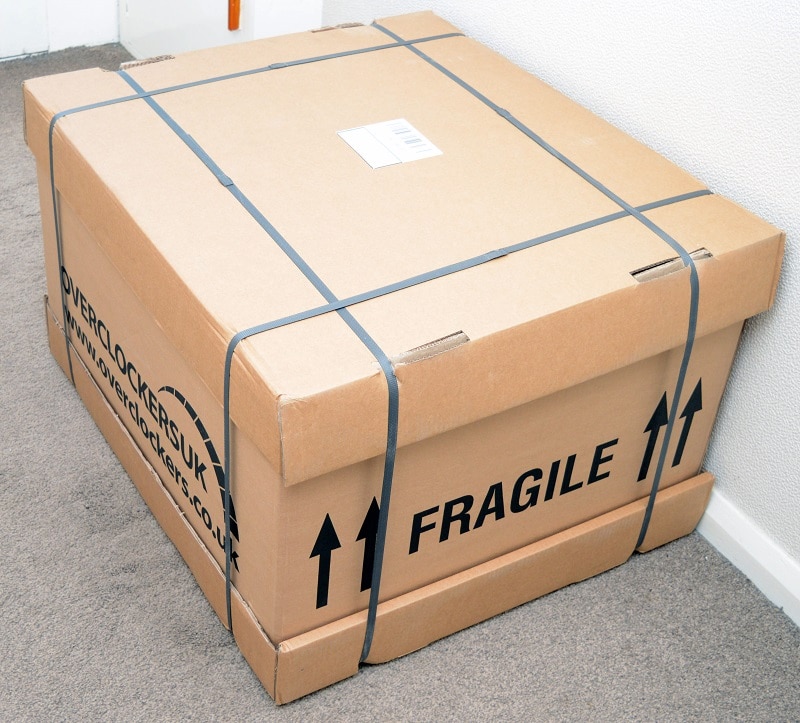 Once the top cover has been removed, we can see an ample supply of durable cardboard inserts which holds the system firmly in position.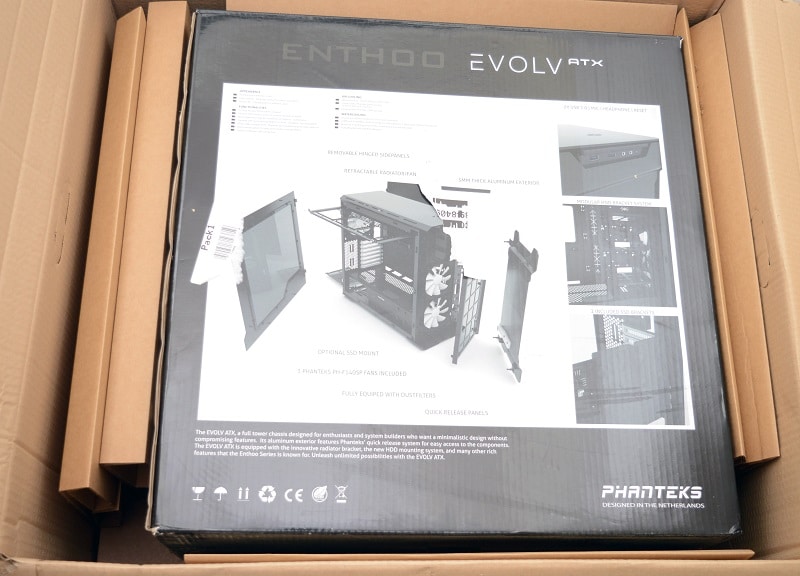 The Titan Dark Zone is placed in the original chassis box and secured with strong tape. Honestly, I'd be extremely surprised if you received the system with even cosmetic imperfections considering multiple layers were used for protective purposes.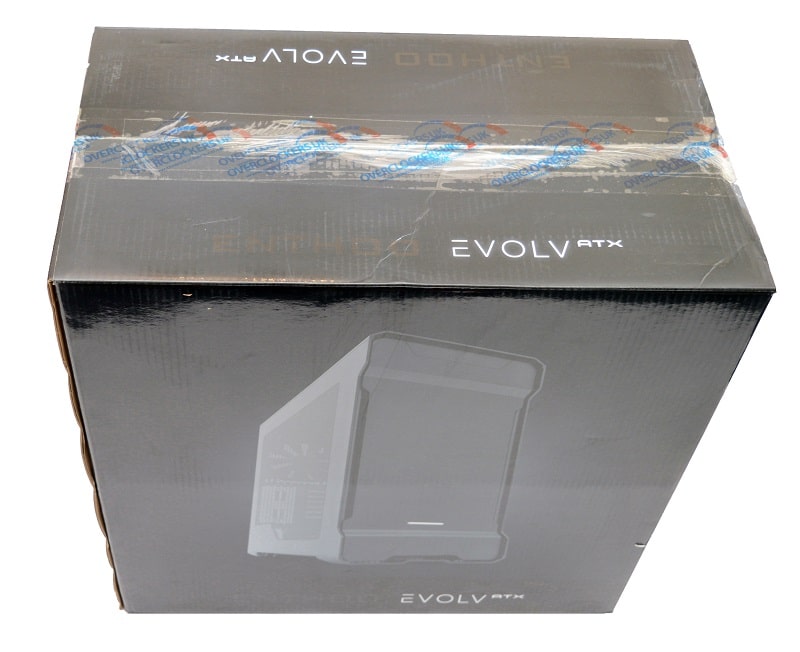 There's additional support inside the chassis box via two strong polystyrene blocks.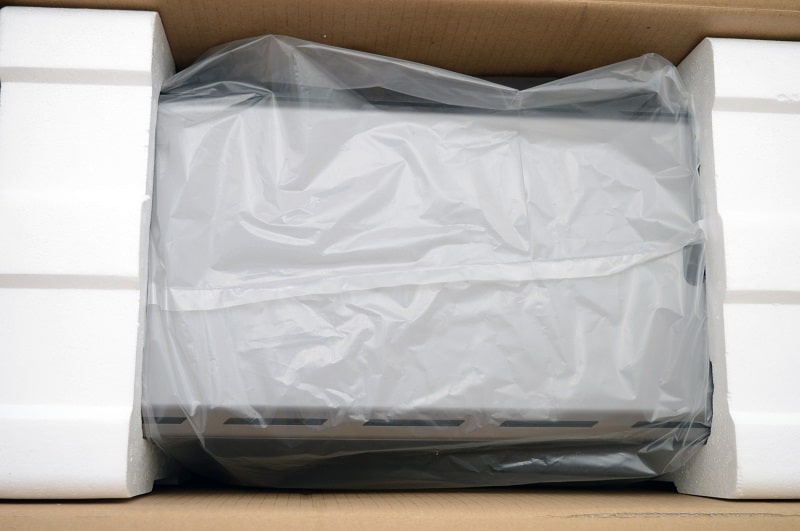 The system's internal components are surrounded by three Instapak foam pieces. These are essential additions which protect the CPU mounting and prevent the graphics card from applying too much pressure on the PCI-E slot during delivery.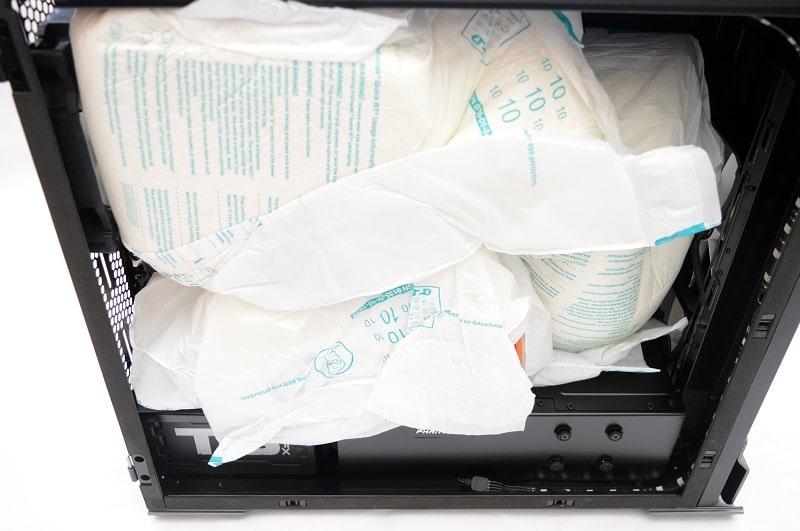 In terms of accessories, OCUK included a Welcome Pack and Windows 10 Home OEM DVD containing the product code. The Welcome Pack outlines the system's specification, and warranty terms in an easy to understand manner. Personally, I love the overall presentation and solder joints design on the front cover.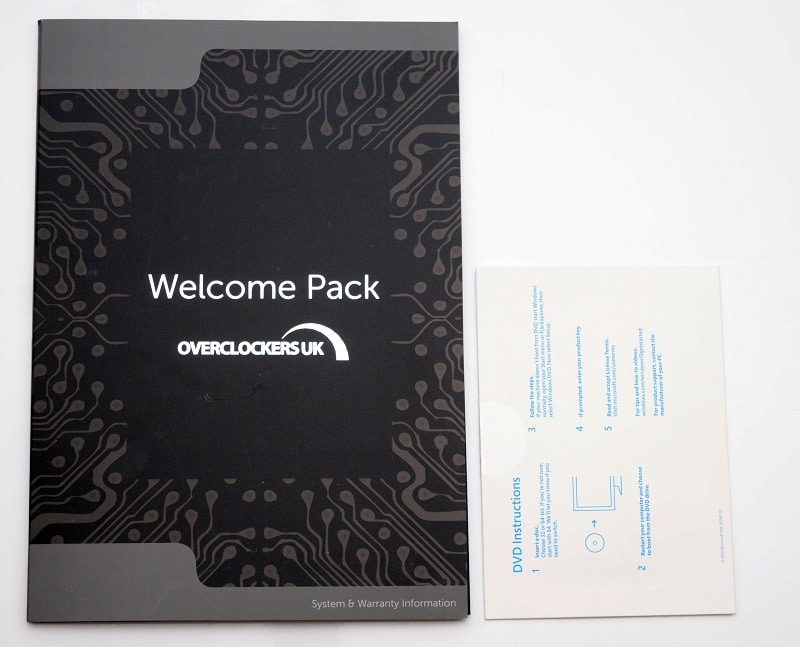 CPU-Z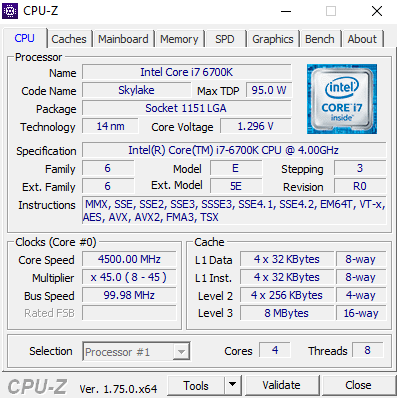 GPU-Z