Overclockers UK Unleashes The Ridiculously Powerful 8Pack OrionX
---
---
---
John Williamson / 8 years ago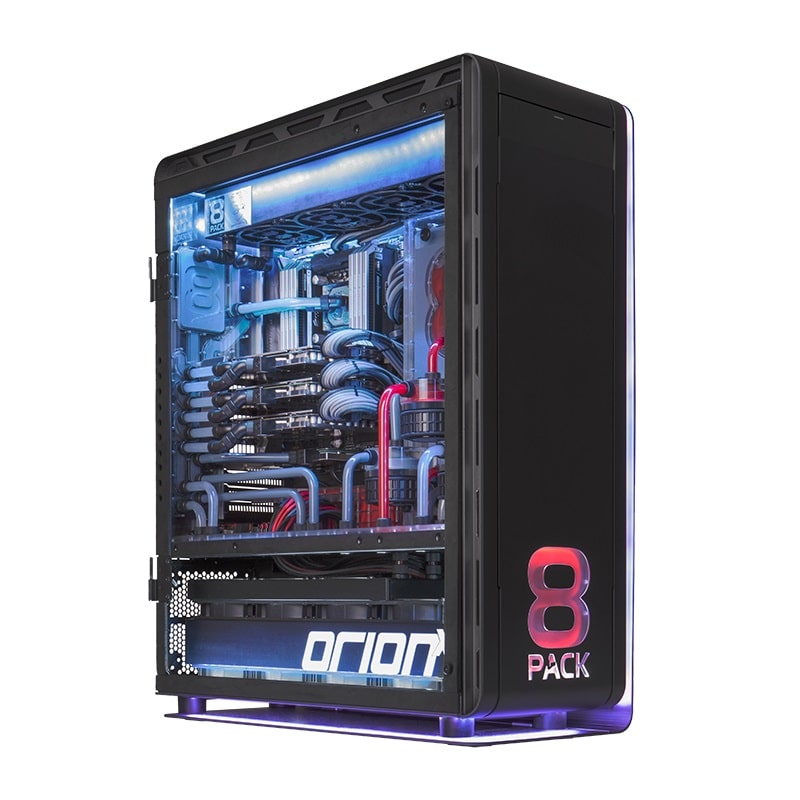 Overclockers UK offers a magnificent range of pre-configured system builds which cater towards users with contrasting budgets. In the higher end market, the company has been constantly innovating and focusing on custom-loop designs which feature the highest quality of workmanship. If you require the ultimate dream system, then the 8Pack range has you covered and includes astonishing after-sales support. Ian "8Pack" Parry is a renowned professional overclocker and has incredible design skills. We've already seen some of 8Pack's previous work but this has been taken to a completely new level with the company's flagship system. The 8Pack OrionX is one of the most powerful systems ever devised and the complex engineering involved almost defies belief.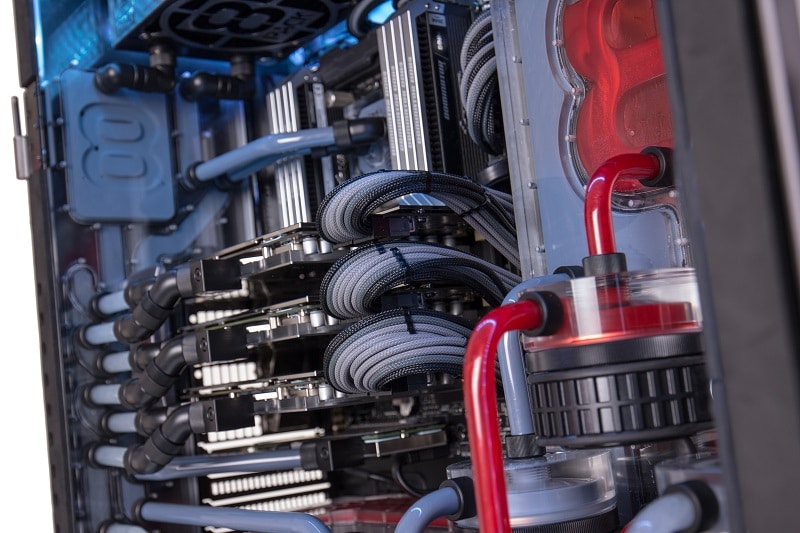 8Pack personally builds every one of his branded systems and invests a great deal of care into providing the best possible user-experience. This particular system sports Intel's first 10-core Broadwell-E CPU, the 6950X overclocked to least 4.3GHz. Not only that, 8Pack is known for chip binning and including the best overclocking CPUs in his systems. Other specifications include 64GB Corsair Dominator Platinum DDR4 memory clocked at 2666MHz, the ASUS Rampage V 10th anniversary motherboard and three ASUS STRIX GTX 980Ti in SLI. Please note, this setup will be updated to three GTX 1080 cards very soon at no additional cost.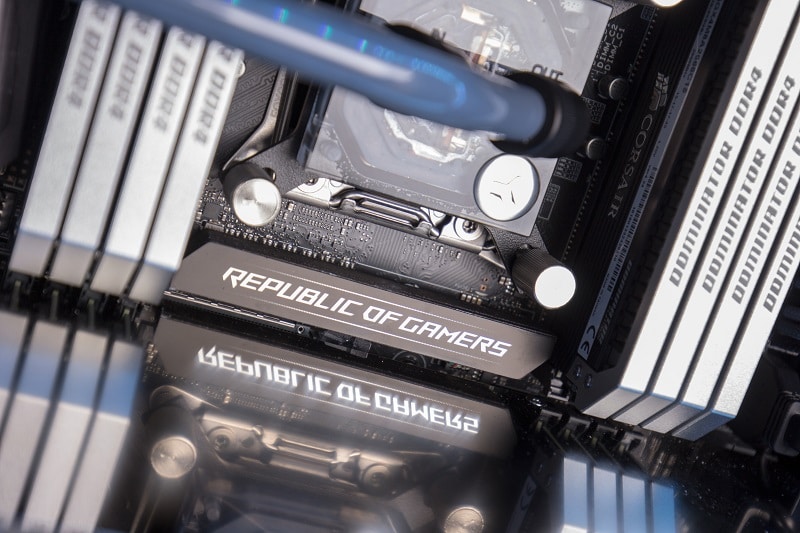 In terms of storage, the system opts for an Intel 750 NVMe SSD and two Intel 540s in an RAID0 configuration. This combines to create 2TB of ultra-fast storage and there's an additional 8TB of data via mechanical drives.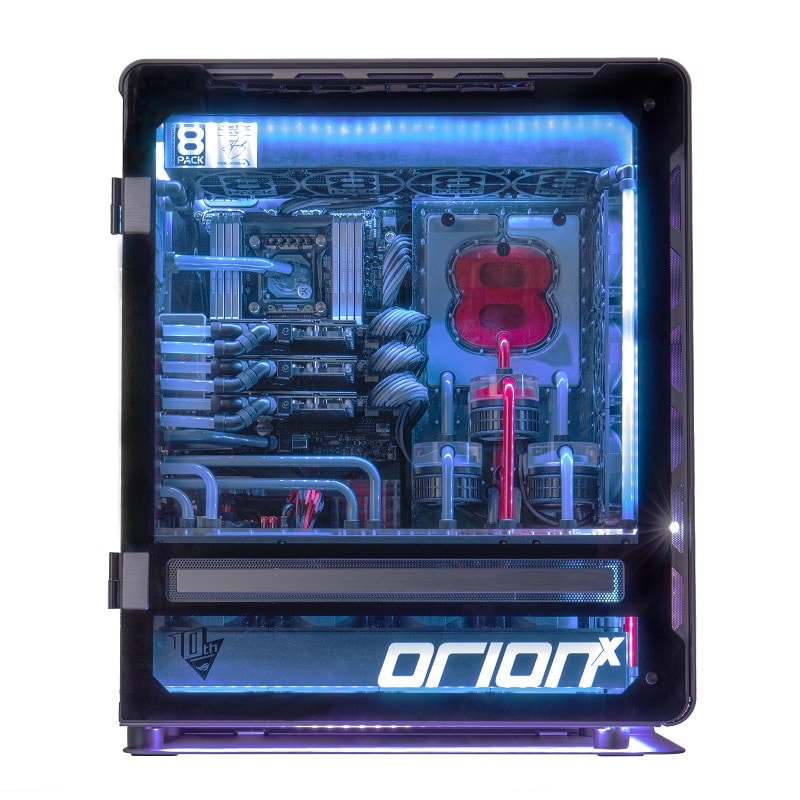 The system is contained in Phanteks' legendary Project 916 chassis, now dubbed the Enthoo Elite. This is one of the most beautiful cases I've seen and it's already gaining a cult status. On another note, the rig features a secondary set of components designed to maximize performance and allow the main rig to focus on computational demands. The ITX system utilises an Intel Core i7-6700K overclocking to 4.8GHz, ASUS Z170 Maximus VIII Impact motherboard, 16GB Corsair Vengeance LPX DDR4 motherboard set to an unbelievable speed of 3733MHz. The rig also comes with 2TB Intel 540 SSDs in a RAID0 setup, and 8TB of mechanical storage.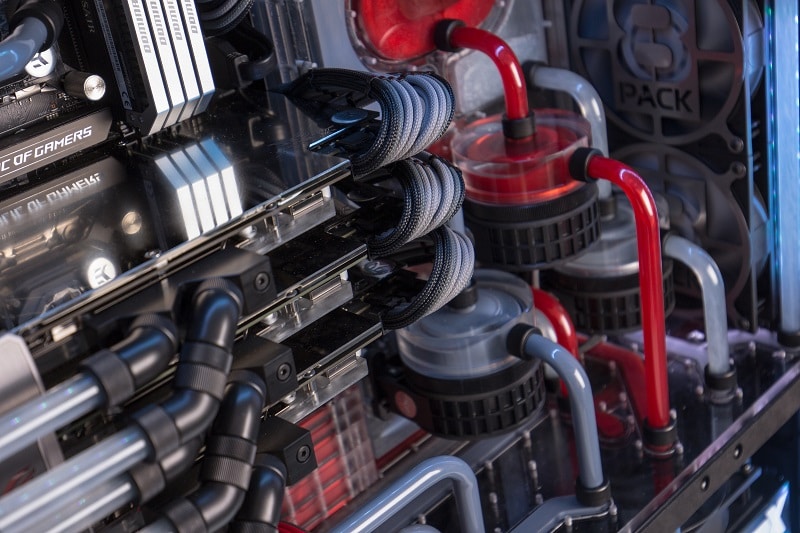 Here we can see some gorgeous images of the system in all its glory: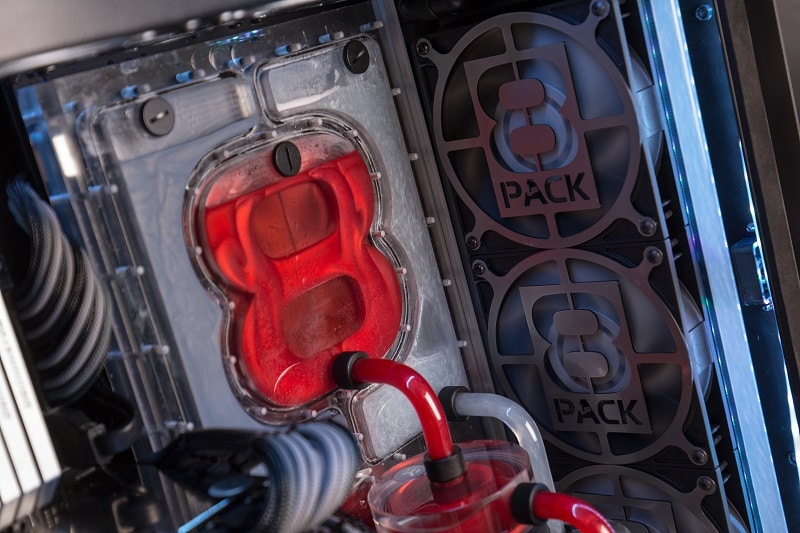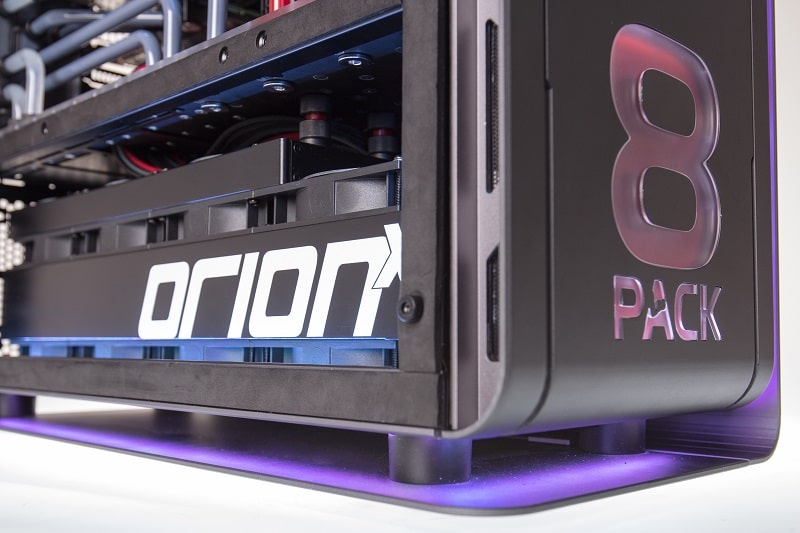 According to Overclockers UK, the system will retail for around the £18,000 mark and is still being finalised. While this is a huge amount of money, there's a market for systems costing between £20,000-£40,000 and it's already fascinating to see what's possible without any budget constraints. I personally think this is possibly the best looking PC ever created, and oozes build quality.