OverclockersUK Announces INFIN8 Range of Custom PCs
---
---
---
Ron Perillo / 3 years ago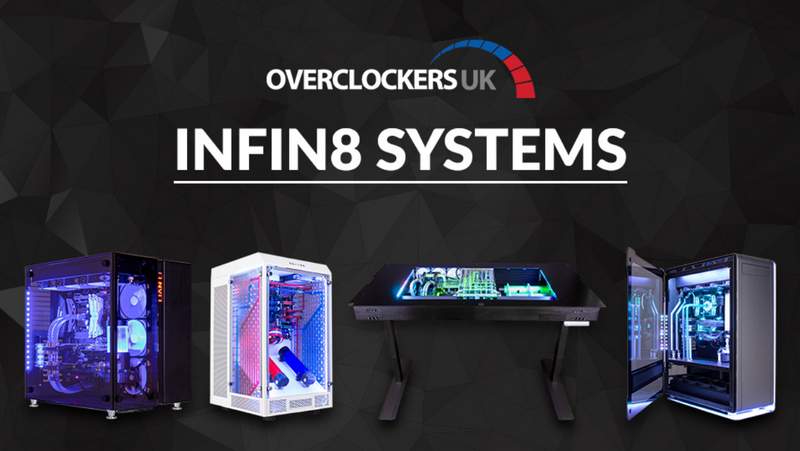 Announcing the New INFIN8 Bespoke PC Systems
OverclockersUK is announcing their new range of INFIN8 systems. These are custom PCs designed in-house by OverclockersUK's expert team. It even includes systems inspired by the legendary 8Pack range and are the finest bespoke systems the company has to offer. It offers custom features such as custom acrylic pass through plates, and dual loop hard pipe water cooling. Plus, these are built inside the most premium cases available in the market.
What Can Users Expect from these INFIN8 PCs?
The INFIN8 range includes four models: The Obelisk, The Monarch, The Hunter and The Altar. Each with their own unique design so users have plenty to choose from.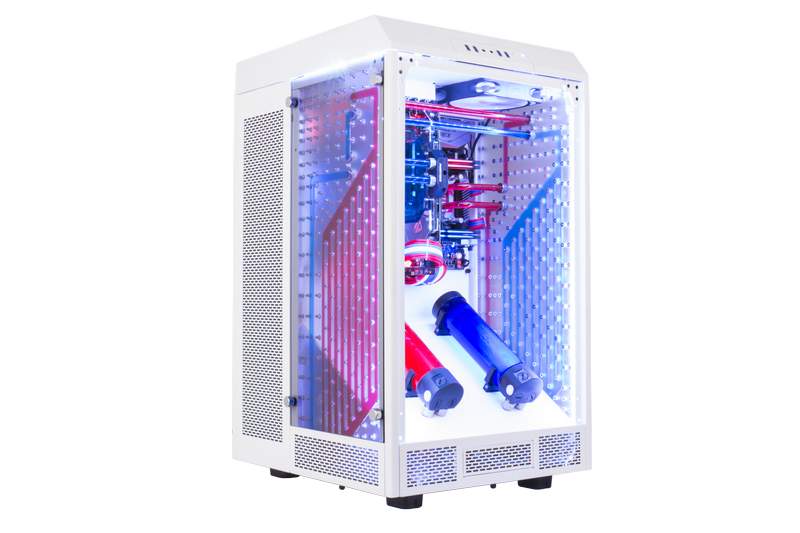 The Obelisk is built inside Thermaltake's Tower 900 chassis snow edition. It has an intricate pass through plate featuring 223 screws securing 10 individual fluid channels per side. So it looks like quite the epic liquid cooling system. It also features hand braided cables matching the dual water-cooling loop coolant colours. These of course, offer more than just aesthetics, as it cools the 5.1GHz i7-8700K processor and two GTX 1080Ti 11GB graphics cards.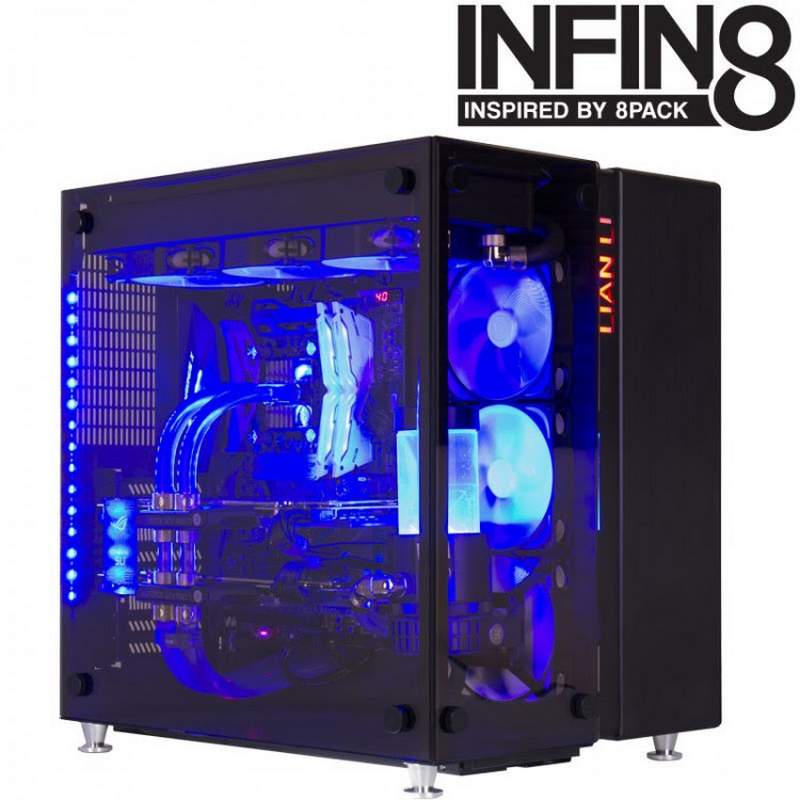 The Monarch is another dual GTX 1080Ti build. However, it is also available with an Intel Core i9 7900X CPU as well as an i7-8700K. The entire system is also built around Lian Li's PC-09 aluminium and glass cube chassis.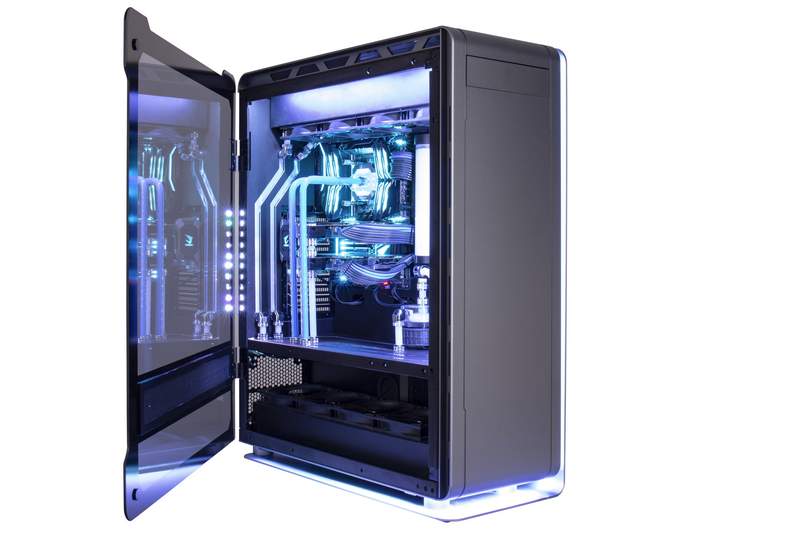 The Hunter on the other hand, features four layers of custom cut acrylic plating. It is built inside Phanteks' Enthoo Elite case and rocks an Intel Core i7-7820X CPU inside, with two GTX 1080 Ti as well.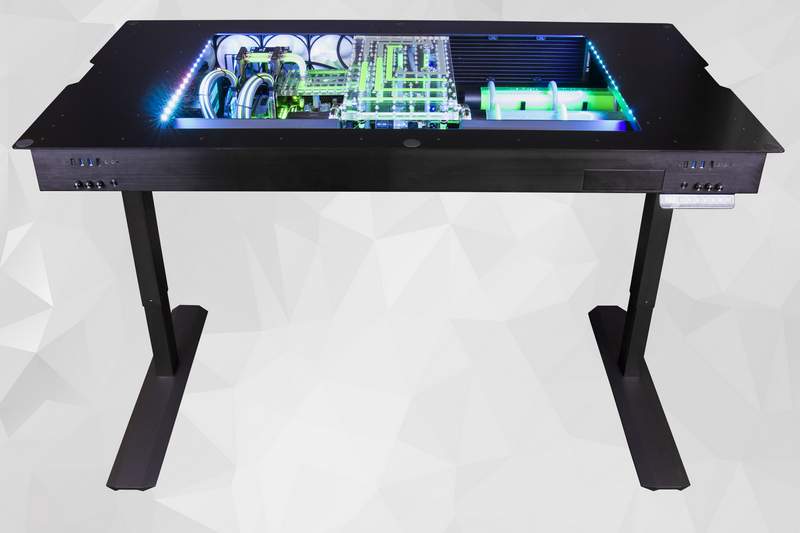 Perhaps the most unique system in the INFIN8 lineup however, is The Altar. Instead of a tower chassis, this PC is built inside Lian Li's DK-05X desk. It is motorized and height-adjustable, featuring the familiar high-quality aluminium construction from Lian Li. It houses two beautifully crafted and intricate custom water cooling loops. Which have hand made acryllic pass-through plates, hand-braided PSU cables and LED lighting.
How Much Are These OverclockersUK INFIN8 PCs?
The Obelisk and the Monarch are available starting at £6499.99. The Hunter on the other hand starts at £7,499.99. Finally, The Altar is available starting at £10,499.99.