Overwatch As A 2D Beat-Em-Up Looks Awesome
---
---
---
Mike Sanders / 5 years ago
Overwatch
Following its launch 2 years ago, Overwatch has taken the world of online team play by storm. As a first person shooter its mechanics and visuals are spot on while offering an interesting and varied roster of character to choose from.
Despite it being a first-person shooter, that hasn't stopped the team from the YouTube channel TGN turning it into a 2D beat-em-up.
Beat-Em-Up
When you think of beat-em-ups, what comes to mind? Street Fighter? Mortal Kombat? Marvel VS Capcom right? Certainly not Overwatch though. The team at TGN have done exactly that though.
Through painstaking work, they have created a video showing Overwatch if it was a 2D fighting game in a similar style to those we all know and love.
Is this an actual fighting game
The evidence is unclear, but I suspect not. I believe that this is just a highly polished video/animation production, but don't let that take anything away from it. As can be seen in the video above, it looks fantastic.
Strangely, it's a concept that I hadn't considered for the series, but one in which actually makes a lot of sense. You have a big roster of characters, each with unique moves and abilities. On top of that, each character has a 'special' move. Be it Reapers Bloom or Mei's area of effect freezing.
Would Blizzard do it?
Blizzard has shown, as can be seen in the current Year of the Dog event, that they are open to mixing things up. While such a concept would be difficult for them to produce, it wouldn't be impossible.
The question is if it would be included in the current Overwatch game or if it would be released as a stand-alone product. Either way, Kudos to TGN.
What do you think? Could an Overwatch beat-em-up work? Would you play it? – Let us know in the comments!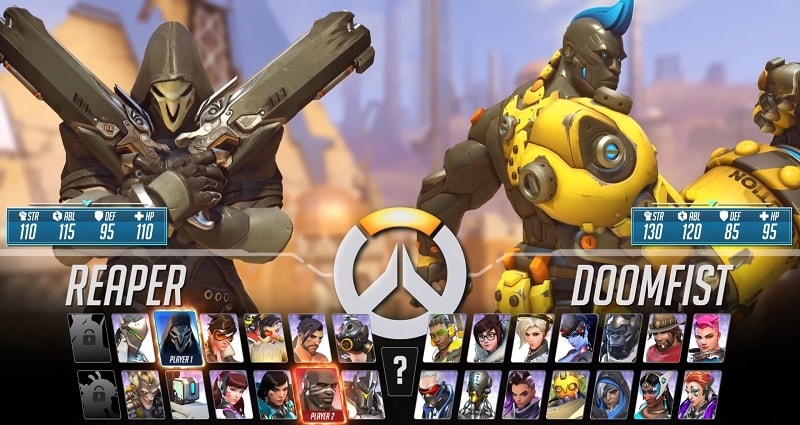 Support eTeknix.com
By supporting eTeknix, you help us grow. And continue to bring you the latest news, reviews, and competitions. Follow us on Facebook and Twitter to keep up with the latest technology. Share your favourite articles, chat with the team and more. Also check out eTeknix YouTube, where you'll find our latest video reviews, event coverage and features in 4K!
Check out our Latest Video