Overwatch Comprehensively Overhauls Spectator/Replay Mode
---
---
---
Ron Perillo / 2 years ago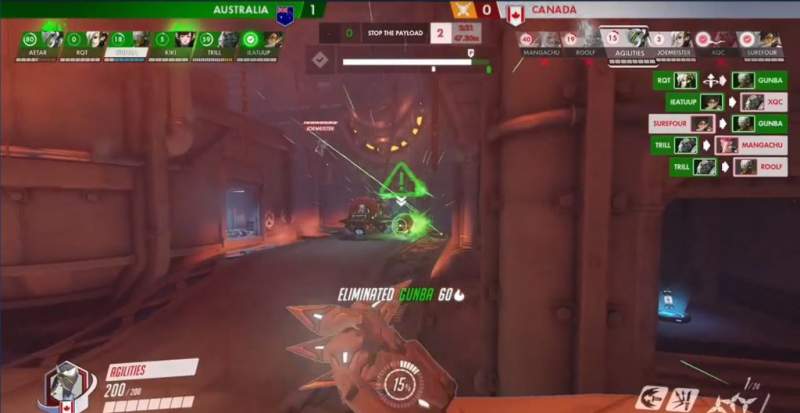 Just in Time for Overwatch World Cup
Overwatch head honcho Jeff Kaplan has announced that the spectator mode and replay system for the game is getting updated. In fact, the latest PTR (Public Test Region) update already introduces these changes, designed to offer a more comprehensive view than before. This is of course, perfectly timed so that it is ready for the upcoming Overwatch World Cup finals.
Until now, fans could only watch whatever the viewer feed is on screen. With the spectator mode overhaul, now users can follow their favourite player through out. Spectators can also view in 3rd person or in free-cam mode, navigating around the map wherever they want.
Furthermore, this new system will also viewers to watch VODs of the matches from the semi-finals onwards. So viewers do not even need to watch the events live.
The change is a much welcome and much requested feature for Overwatch. However, this is also great news for eSports in general as it elevates the watching experience much further.
The PTR update is in beta form for now, but Blizzard expects the final version to be ready by Blizzcon in November.
What Other Changes are in the October Update?
Aside from the spectator/viewer mode changes, the latest PTR update also introduces buffs to several characters. This includes Mercy, Reaper, Roadhog and Symmetra.
Mercy's Valkyrie now costs 15% less to build up and her healing returns to 60 HP/s from 50 HP/s in Valkyrie mode. Reaper also gets a 10% health increase per kill and his shotgun spread is lowered by 50%. This is inline with the "skill-based" changes that Overwatch has been favouring for the past season. I.E. Players with better aim get rewarded while it lessens the random hit/kill rate.
To read the full line of changes in the PTR 1.30 update, visit the changelog forum thread.