Overwatch Hero 28 Revealed and It is An Adorable Hamster
---
---
---
Ron Perillo / 5 years ago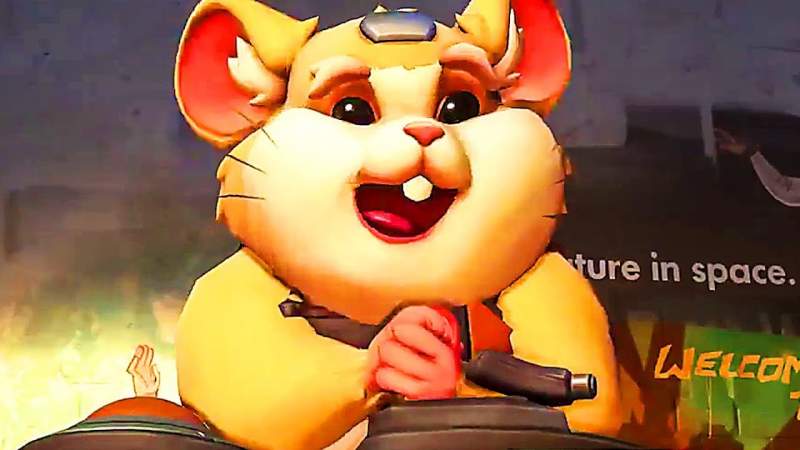 Unexpected Reveal by Blizzard
Fans of Overwatch have been awaiting the arrival of hero number 28 to the game for a long time now. Blizzard knows this and has been teasing relentlessly over the past few weeks. Strong hints point towards the new character either being the Australian Junkertown Queen or more likely Lunar Space Colony's Specimen #8 Hammond.
Hammond of course, is the only other specimen to escape the moon base along with the intelligent gorilla Winston. Blizzard even recently updated the Lunar Space Colony map to include Hammond's room.
The champion revealed. pic.twitter.com/0Fdpg2iBcs

— Overwatch (@PlayOverwatch) June 28, 2018
Fans also assumed that Hammond is a chimp, a misdirect that Blizzard has been nursing for a while now. However, looking back to several clues now makes sense that Hammond is in fact a Hamster.
Early leaks show internal mail from the Lunar Colony talking about "smaller test subjects". Plus, it is known that Hammond escaped and survived by living in the colony's vents.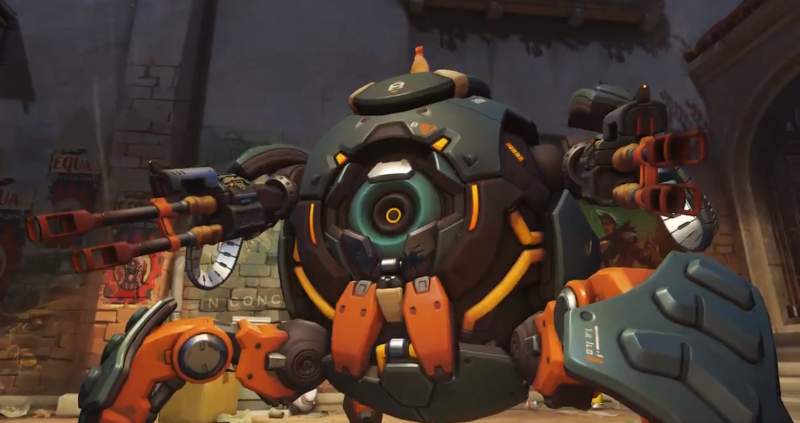 Where Did He Get The Mech?
The first teaser includes posters of the Junker Queen and Junkertown's arena matches. The champions of that arena fight in mech suits, and users can in fact see some of these mechs in person or in posters in the Junkertown map.
It appears that Hammond might have landed in Australia after his escape from the moon. If he is as intelligent and as mechanically proficient as Winston, then he could have built the mech himself. Eventually becoming the Junker Queen's champion in the arena.
When is Hero 28 Going to Be Playable?
All signs point to soon, especially considering Blizzard's new character release schedule. Both Ana and Doomfist were introduced at the first week of July. So expect Hammond to be playable by then.
Unless of course, this is not Hammond and is another character entirely. Going by Blizzard's history of misdirects, that could be the case as well. What we know for sure is that this new hamster in a mech is an interesting addition to the Overwatch Tank roster.
UPDATE:
The hamster is definitely Hammond. Blizzard has released an origin story video showing Hammond's backstory.