Overwatch Hero 29 'Ashe' is Now Playable on PTR Patch 1.30
---
---
---
Ron Perillo / 3 years ago
Now Playable on Overwatch Public Test Servers
Blizzard revealed Overwatch's latest hero Ashe at BlizzCon 2018 earlier this weekend. She was also only playable there at the showroom floor. However, it looks like Blizzard decided to put her up early on their Public Test Region (PTR) servers. So players will finally be able to try her out, a week earlier than expected.
Ashe is a shotgun wielding outlaw and the leader of the Deadlock Gang. The group is of course well-known as the one responsible for hijacking the payload in the Route 66 map. They are also the criminal enterprise Jesse McCree was part of before joining Overwatch.
She falls in the Overwatch 'Damage' category (as opposed to Tank or Support). Which means she can dish out plenty of damage in a short period of time. She has her trusty 'Viper' shotgun for close and long engagements. This holds 10 rounds and has both hip fire and down-aimed options (right click). Obviously, the down-aimed shot is more accurate for longer distances. She also has a Coach Gun which is for knocking back enemies. Furthermore, it can also be used to increase jump height like a Quake Rocket Jump.
What Does Ashe's Skin Options Look Like?
Ashe has 11 skins to choose from, including her default 'Classic' look from the promo videos/images. Four of these skins are Legendary (costs 1000 credits to unlock, custom model and textures) and two are Epic (costs 250 to unlock, custom textures).
Common (Free)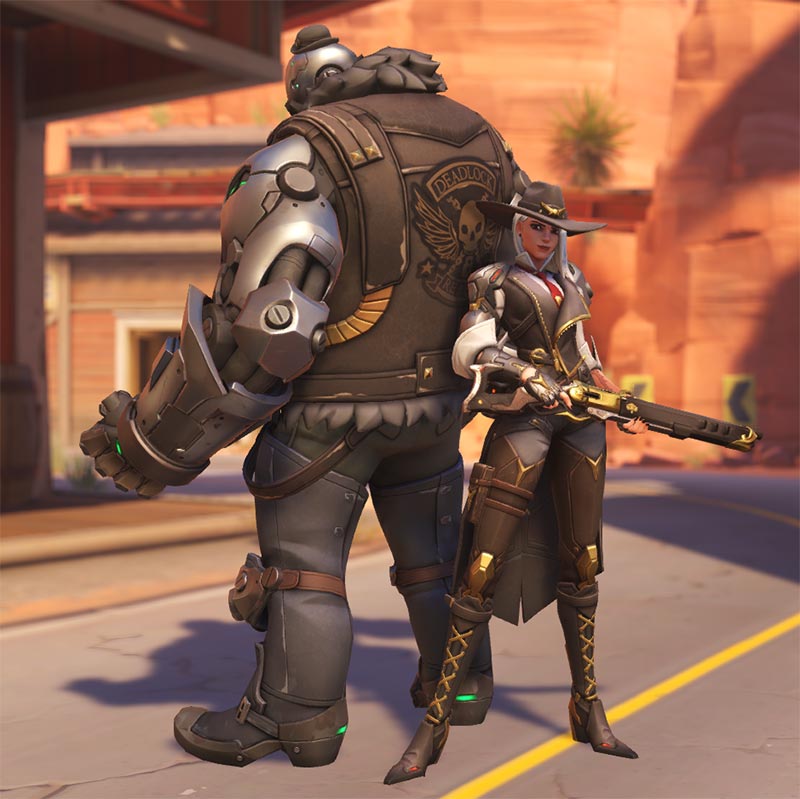 Rare (75 credits)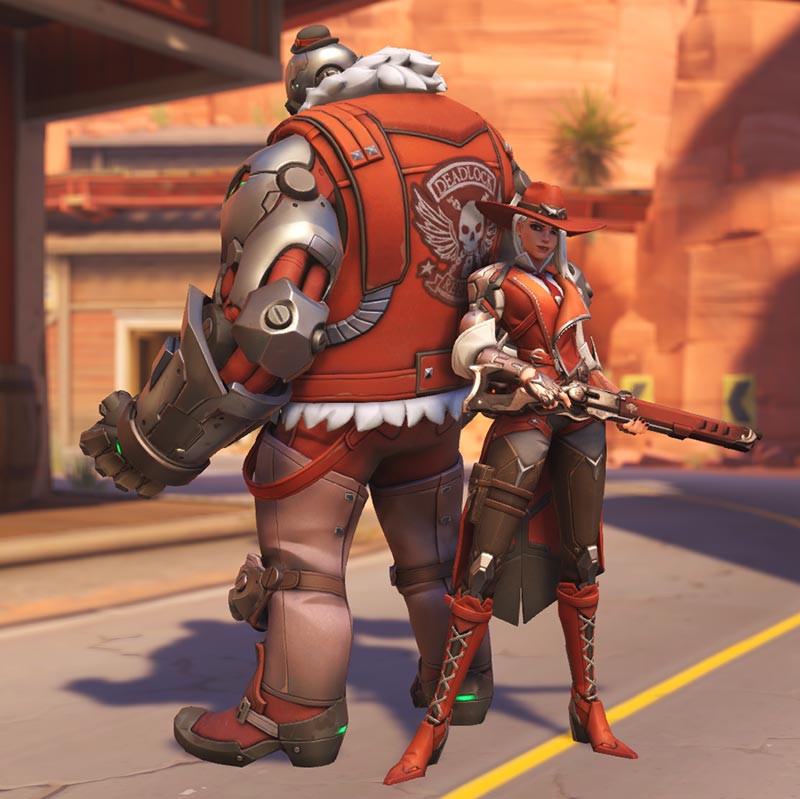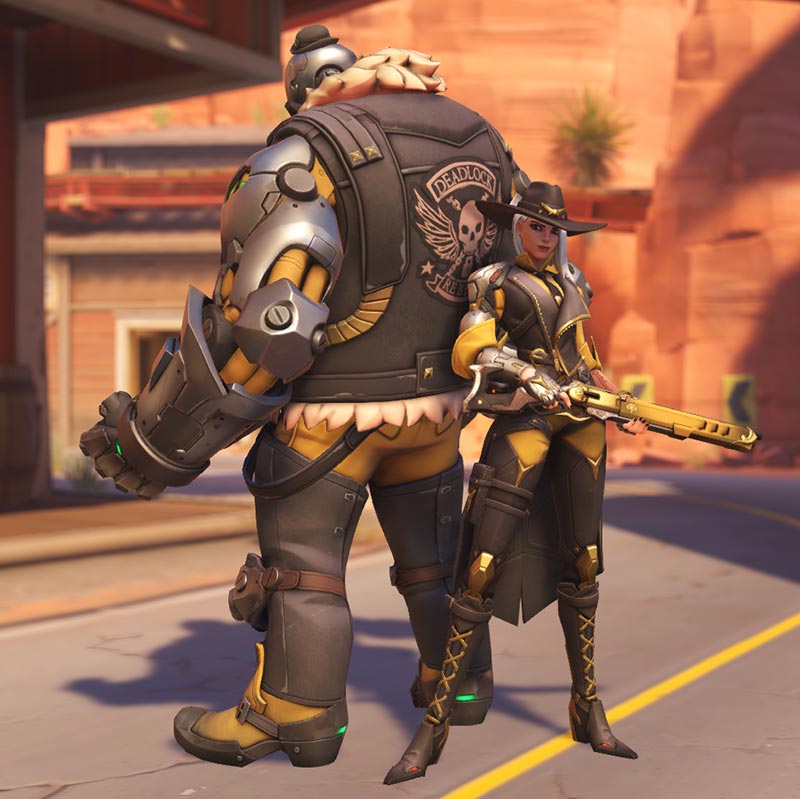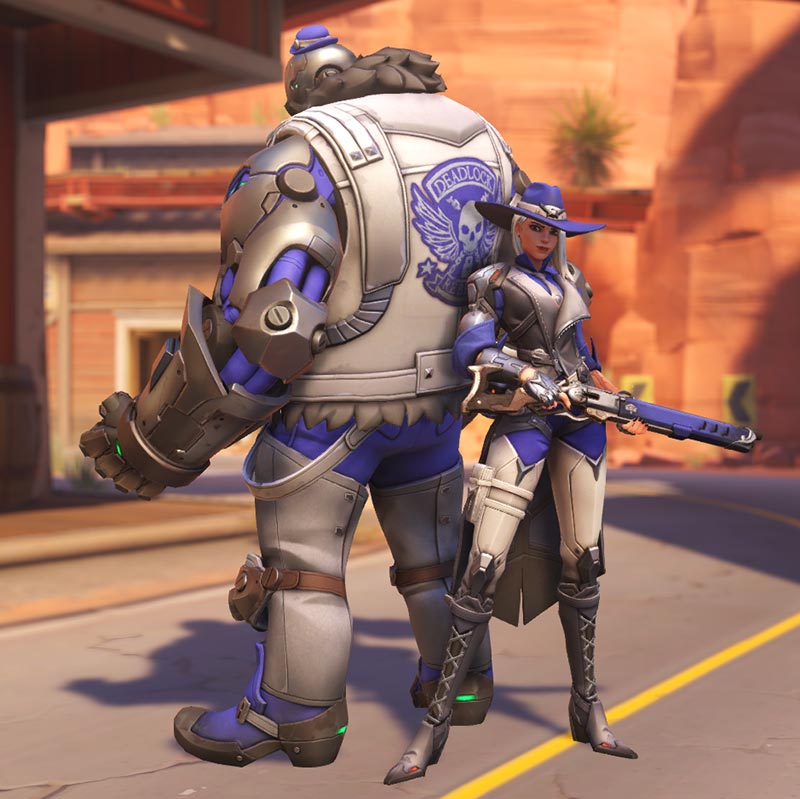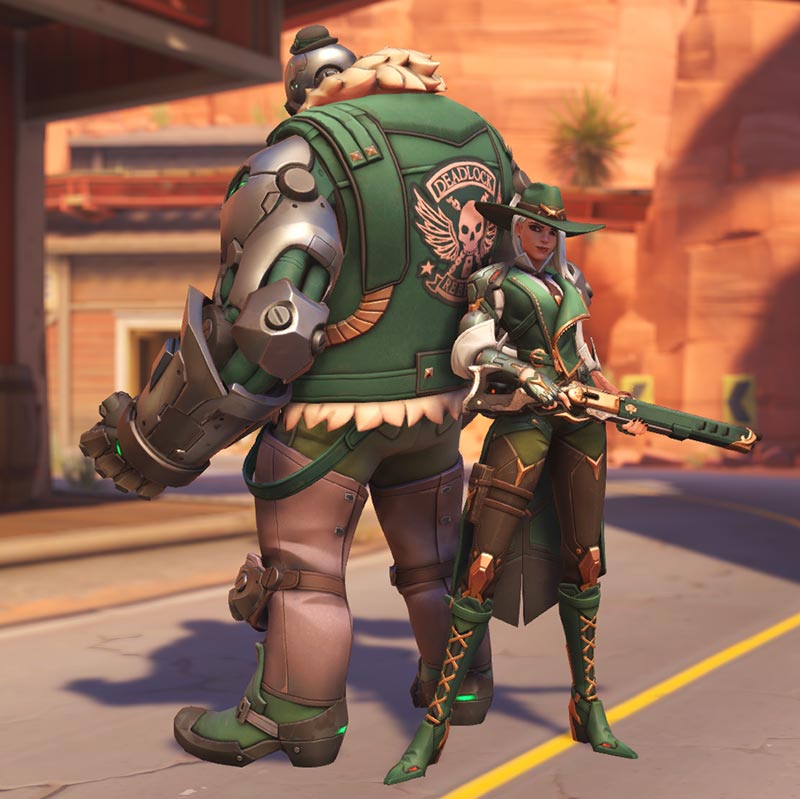 Epic (250 credits)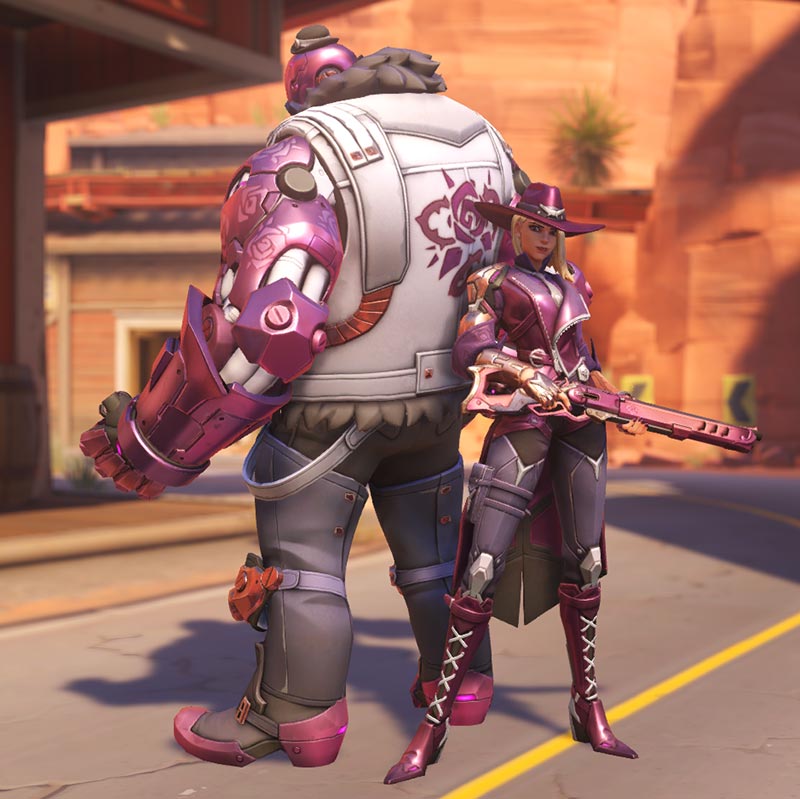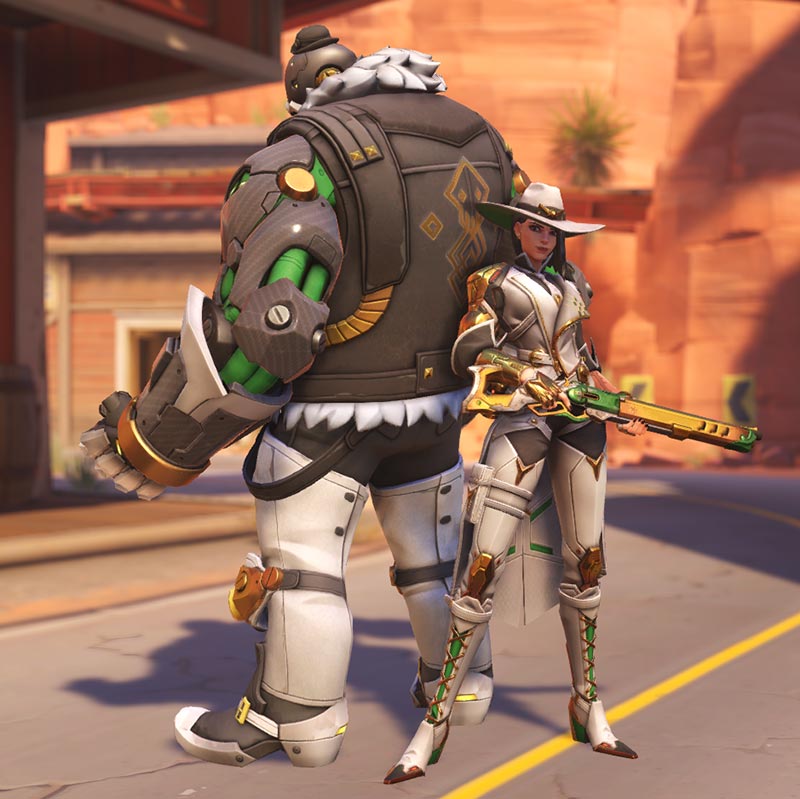 Legendary (1000 credits)