Overwatch Lunar Event Features New Skins and New CTF Map
---
---
---
Ron Perillo / 3 years ago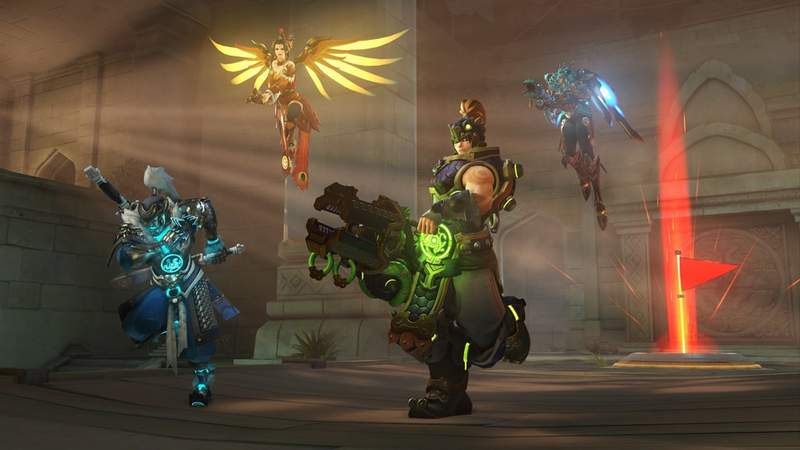 Overwatch Lunar New Year Event
The Overwatch Lunar New Year is upon us and it marks the second year that the event is celebrated in-game. As usual, there are new skins, emotes and dialogue lines which are themed around Chinese Lunar New Year culture. This year is the Year of the Dog. And although nobody is getting puppy emotes like Orissa did during the Winter Wonderland 2017 event, the return of CTF should make fans happy.
In fact, Blizzard is running the Lunar New Year event for one whole month, from February 8 through March 5 instead of just one week. This should give players more time to collect the event exclusive loot boxes and get the extras.
What are the New Lunar New Year Skins?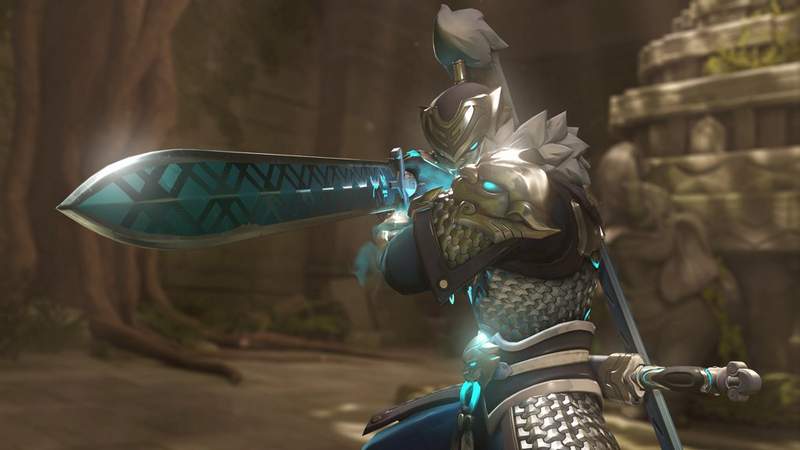 Only six characters get new Chinese themed skins this year. It is Black Lily Widowmaker, Qinglong Pharah, Zhuque Mercy, Magistrate McCree, Xuanwu Zarya and Baihu Genji. Each representing an element and are all Legendaries so they cost 3000 credits to purchase directly. Genji's looks quite spectacular having an icy appearance while wearing silver armor. Mercy's looks very fiery in red with glowing yellow wings. Zarya weilds a gold and jade weapon with an Earth elemental motif.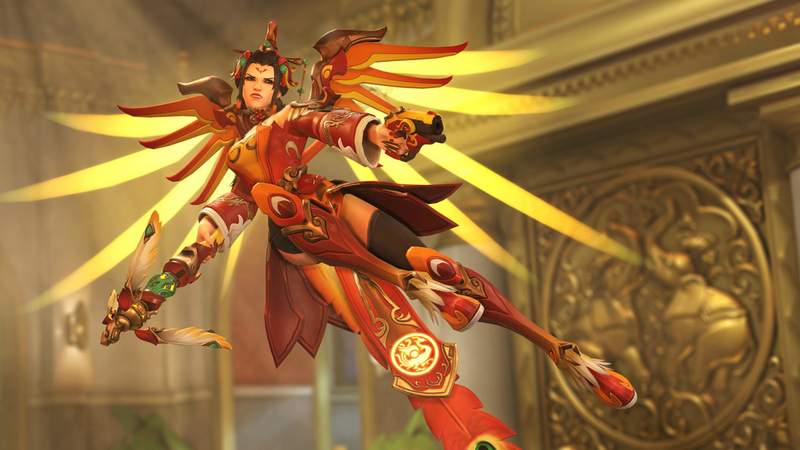 Many characters also get new victory poses and hero animation. Every single character also gets one or two new Lunar New Year dialogue. Logging in during the event gives the players one bonus Lunar New Year lootbox to open for free.
What is the New Map?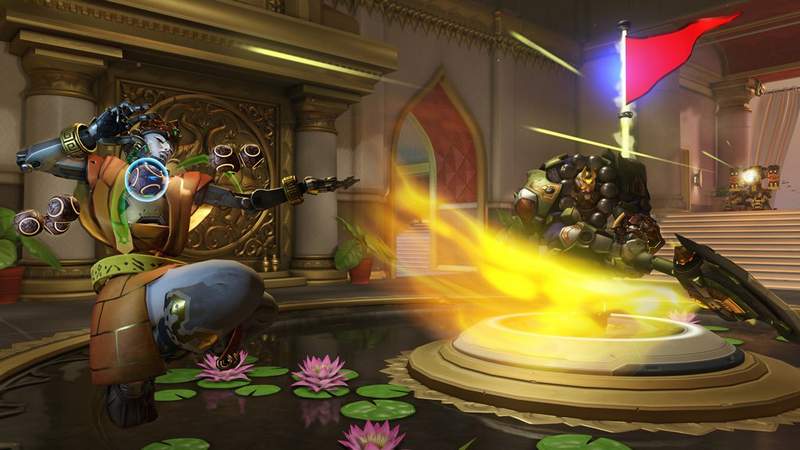 The new map is set in Ayuthaya Thailand and is specifically for Capture-the-Flag. The much requested game mode returns in arcade mode, with its own competitive CTF mode as well. The map combines elements of old and new, plus a breathtaking view that is much different from any map seen before in Overwatch.
What Other Updates Are in This Event?
The latest update also introduces several patches with nerfs and buffs. Notably, Reaper's Death Blossom is now more effective against shields. So when users activate the ultimate, it will hit the player and not the shield instead. This makes Reaper's flanking maneuvers much more effective when he has an Ultimate in his pocket.
Doomfist also gets a bit of a buff, while also getting a bit of a nerf. The damage of his regular left click for instance gets a reduction. It now only does 6 damage instead of 11, although the number of actual projectiles per shot is now 11 instead of 6. This increases the chance of hitting more targets, especially with the spread pattern also made more consistent.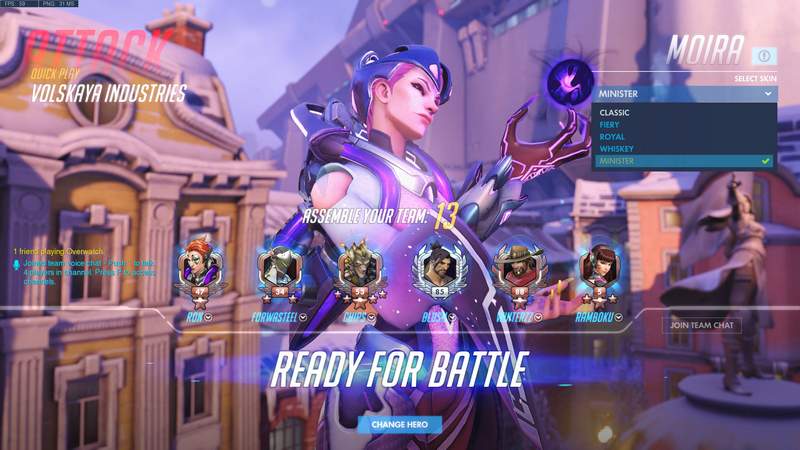 Aside from character specific updates, players can now switch skins while awaiting in the initial character selection screen. Whereas previously, this was only possible in the hero gallery before entering a match.
Check out the rest of the patch notes from the developer update video below, or a more comprehensive overview at the Battle.net forums.
Support eTeknix.com
By supporting eTeknix, you help us grow and continue to bring you the latest news, reviews, and competitions. Follow us on Facebook and Twitter to keep up with the latest technology, share your favourite articles, chat with the team and more. Also check out eTeknix YouTube, where you'll find our latest video reviews, event coverage and features in 4K!
Check out our Latest Video