Overwatch Pro Fired After 25-Second Racial Tirade During Scrimmage (VIDEO)
---
---
---
Ron Perillo / 6 years ago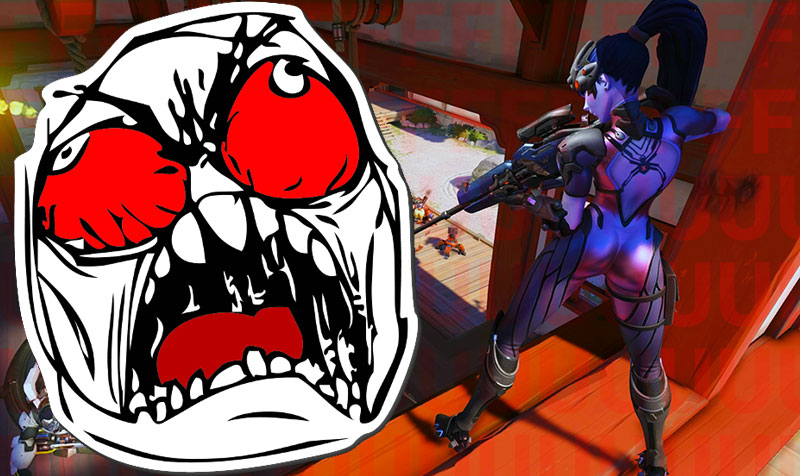 Matt "Dellor" Vaughn, a 28-year old professional Overwatch player from Sacramento, California playing for Toronto Esports was quickly fired citing breach of contract after he was recorded during a scrimmage in a racial tirade shouting into the microphone for 25 uninterrupted seconds. Before Vaughn launched into meltdown mode, he was getting owned repeatedly by a player using Widowmaker which he believed was cheating. You can hear Vaughn's ranting in the minute-long video below. *WARNING* the following video contains racially insensitive words and may offend some viewers. It is presented here in its entirety for transparency. The video was uploaded by Odd Washington from YouTube:
https://www.youtube.com/watch?v=wkwK7Qqdig0
Toronto Esports posted the following statement from president Ryan Pallett immediately on their website on Sunday:
Toronto Esports is an organization built on inclusivity, and we have always had a zero- tolerance policy for any forms of discrimination. Immediately upon learning of the incident, the player was interviewed, admitted to the offence, and was notified that his contract with the organization was being terminated
Dellor has since then apologized on his Twitter account, although not exactly showing much maturity with his choice of words after the incident:
I fucked up and deserve to be dropped from Toronto Esports, I won't try to argue or make an excuse, I don't have any. I just want people to know what happened. I was having a really bad day. Didn't get much sleep, twitch wouldn't work for 2 hours after I woke up, and once it finally did, my internet was lagging. So I was pretty upset from the moment I woke up.

Then I get into a game against a widowmaker who is blatantly cheating. Everything was whatever, I've dealt with cheaters before, but when him and his entire team, and MY entire team start talking shit, it gets to me. I snapped. This isn't the first time this has happened. I have anger problems.

The only thing I can say is that despite me using that word, I am not a racist. I was extremely upset, and I was trying to make the person I was angry with upset as well, and so I said the most offensive thing that came to mind.

I fucked up, I have no excuse. Toronto Esports is a great organization and I am sorry to them for tarnishing their name. I've put my entire life into gaming/esports and this has been a massive wake up call.