Overwatch Switch Case Hints At Upcoming Port
---
---
---
Mike Sanders / 2 years ago
The Nintendo Switch console has seen a lot of success since it's release a little over 2 years ago. One of the biggest factors in that is that unlike the Wii-U, the Switch has been able to quickly achieve a solid library of games including many 3rd-party releases. There has, however, to date been one omission that's more than a little surprising. Namely, Overwatch.
Following a Twitter post, however, users have found that Amazon (very briefly) listed an Overwatch-themed case for the console. If ever you needed a better indication than this was happening, right?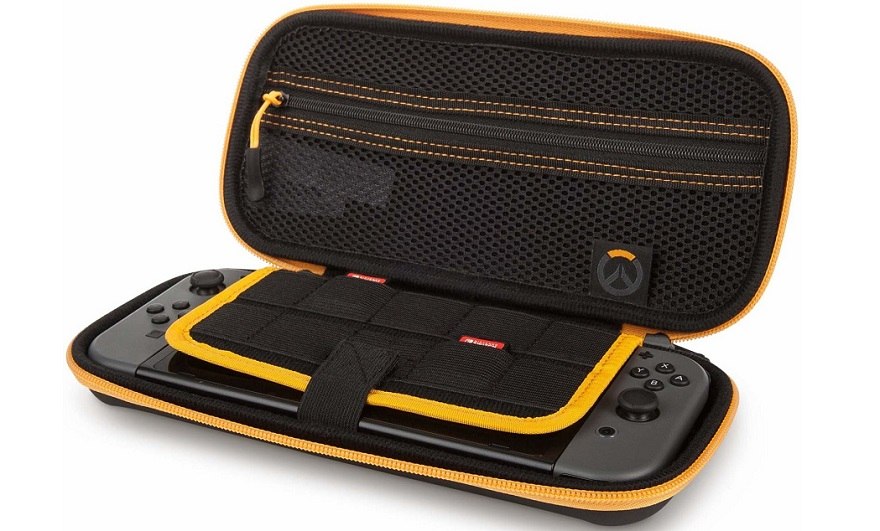 Overwatch Is Heading to the Nintendo Switch?
The listing appeared on Amazon yesterday and has since been removed. Not before, however, people were able to grab some screenshots of the case which is clearly Overwatch-themed.
While this isn't categorical proof that the port is happening, it seems amazingly doubtful that they would release a peripheral like this if it wasn't happening!
Overwatch-themed Nintendo Switch case (PowerA) listed on Amazon https://t.co/5pceXbSUrZ

"Officially Licensed by Nintendo and blizzard entertainment" pic.twitter.com/yfK0YzmLuN

— Wario64 (@Wario64) 26 August 2019
Given that it has been officially licensed by both Nintendo and Blizzard, I think we can expect to hear about the Overwatch port in the coming weeks and, quite frankly, it's about time too!
What Do We Think?
Blizzard is no stranger to porting its games over to the Nintendo Switch. We did, after all, recently see Diablo 3 get very competently ported to the system and it performs very well. As such, a game like Overwatch could potentially have the same success!
If you have, therefore, been waiting for this to happen, sit tight. We suspect something official is literally just on the horizon!
What do you think? – Let us know in the comments!