Overwatch Teaser Hints at Summer Event Starting July 24
---
---
---
Ron Perillo / 4 years ago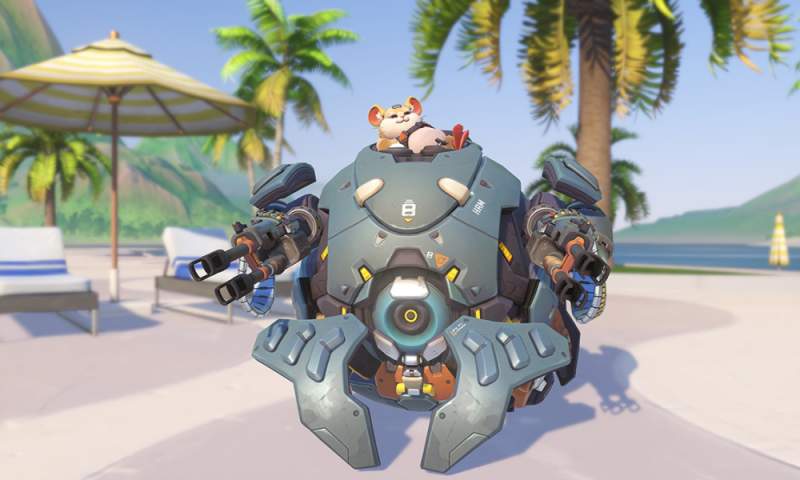 Hammond Arrives for the Summer Games Event
Blizzard's official Overwatch Twitter account PlayOverwatch has Tweeted a short teaser recently. It is a short 6-second video announcing the arrival of Hammond aka Wrecking Ball into the regular servers starting July 24. Unlike previous Hammond related teasers however, this announcement is set on a familiar seaside backdrop.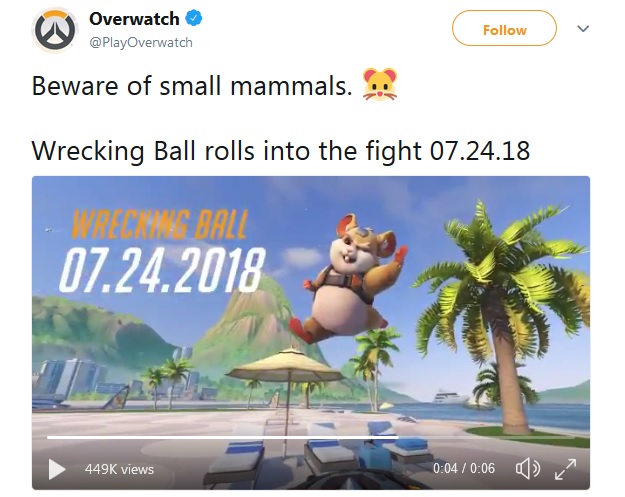 In fact, this is the same background from the 2017 Summer Games set in Brazil. Thus, the July 24 update will most likely usher in the next month-long event as well.
What Can Fans Expect from Summer Games 2018?
Aside from the usual summer games skins, fans can probably expect the return of Lucio ball. Although World Cup 2018 is done, football fever is still in the air. So it would be foolish for Blizzard to not bring back this game mode.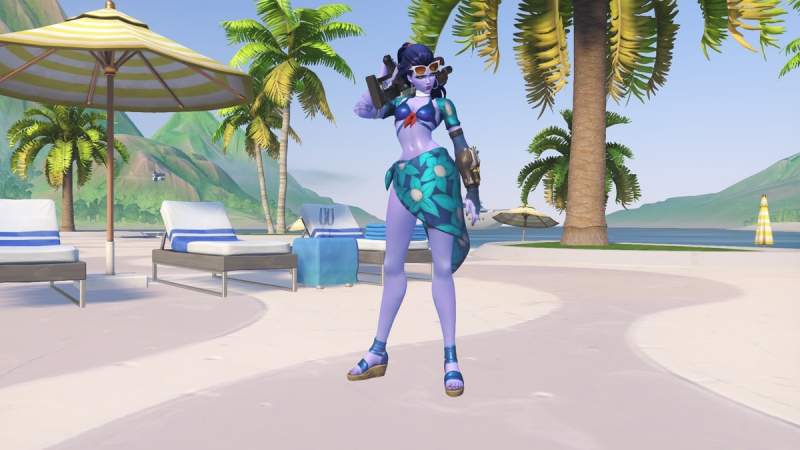 Last year's Summer Games skin includes Widowmaker's Cote D'Azur, Reaper's Biker, Junkrat's Cricket, Soldier 76's Grillmaster 76, McCree's Lifeguard, Sombra's Tulum and Mercy's Winged Victory. The first Summer Games back in 2016 actually introduced 12 sports and summer-themed skins to the mix. So expect similar additions this time. Most likely for characters who missed the previous two events and those that have yet to receive their own summer suit.
Mei in particular, despite being an original character still does not have a summer attire. Characters like Ana, Moira, Doomfist, Brigitte, and hopefully Wrecking Ball get new ones as well.
Big Overwatch Gameplay Changes Incoming As Well
This update will also likely bring the latest Overwatch PTR gameplay update to the main servers, which could drastically affect the meta. Due to the arrival of Wrecking Ball, Blizzard has chosen to buff the drop off damage for many characters.
Mei and McCree in particular are now potent semi-snipers who can pick off opponents from great distances. The current version of these characters require multiple headshots from 30 meters away to kill a 200hp or less character. Now, they will be able to do it in two or one plus a body shot.