OWC Announced Accelsior S PCIe Card for 2.5-Inch Drives
---
---
---
Bohs Hansen / 8 years ago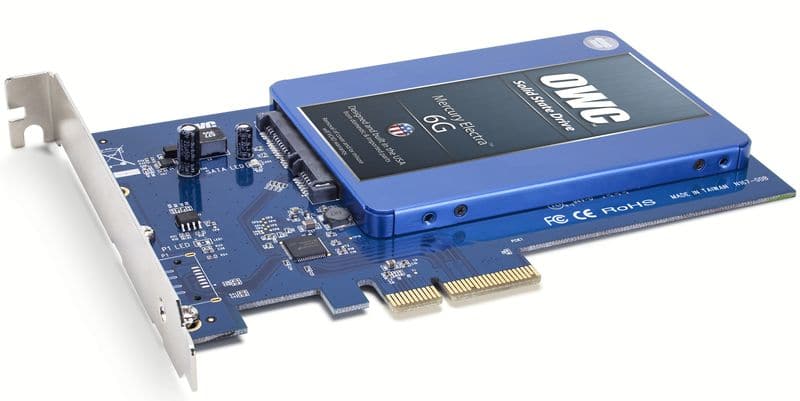 Other World Computing, or OWC for short, has specialized itself in SSD and memory upgrades of both Apple and PC devices over the last 25-years and as such their latest product doesn't come as a big surprise. The new Accelsior S PCIe card brings 6GB/s speeds to any system with a PCIe slot.
It isn't a normal SATA controller, but you are rather meant to mount the drive directly onto the expansion card. This has ups and downs as it doesn't require you to have a free drive slot but in return mostly is suited for SSDs that have a lighter weight and no vibrations.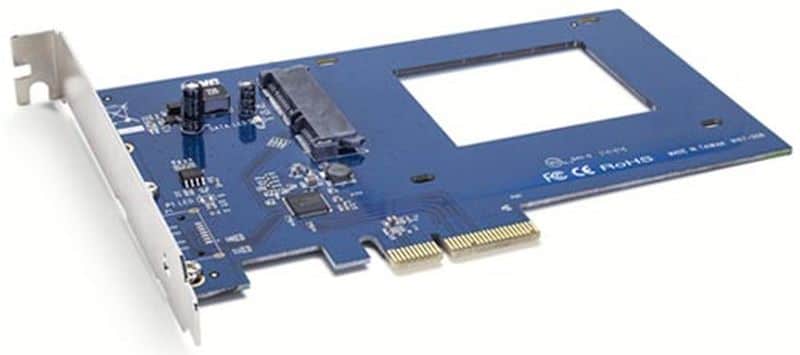 "The Accelsior S provides legacy Mac Pro, PC tower, and Thunderbolt interface expansion chassis users with storage expansion and a speed bump," said Larry O'Connor, Founder and CEO, Other World Computing. "This is a fantastic upgrade for the legacy Mac Pro, which is speed limited by its native SATA 3Gb/s architecture. The Accelsior S is fully equipped to support the flexibility and full speed of a cutting edge 6Gb/s OWC SSD."
In return, you get another high-speed SATA 6Gb/s port for your system that might lack this natively. Many people, and especially the last generation intel users, are limited to two SATA3 ports and for those this could be a great way of adding a third high-speed drive to the system.
No extra drivers are needed and the drive attached to the card can also be used as the boot drive in your system.
It isn't the cheapest add-on on the market and will set you back $57.75. You do on the other hand get a great products that is backed by a three-year warranty and US-based 24/7 technical support.