Ozone Argon Advanced Pro Laser Gaming Mouse Review
---
---
---
Peter Donnell / 7 years ago
Introduction
---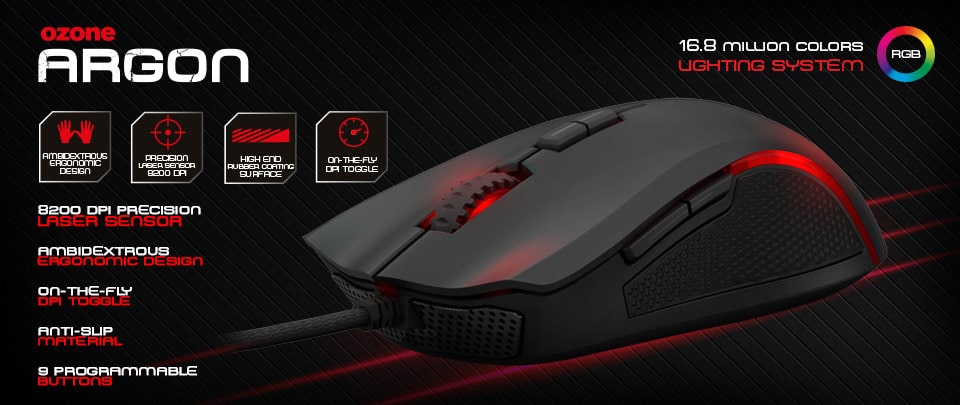 Ozone are one of my all time favourite gaming brands. Time and time again they've shown us that they can make a great gaming peripheral, so I'm really eager to see what the Argon has to offer. A great gaming mouse may not actually make you a better gamer, but it can certainly enhance the experience and given Ozone have a solid track history, I think we'll be in for a real treat today.
The specifications certainly look promising, with a high-performance 8200 DPI sensor, adjustable report rate, a braided cable and ambidextrous design. So let's get to it and take a closer look.

In the box, you'll find everything you need to get you started; a hard-wired mouse, a small bag of add-on weights, quick-start guide and a cool sticker.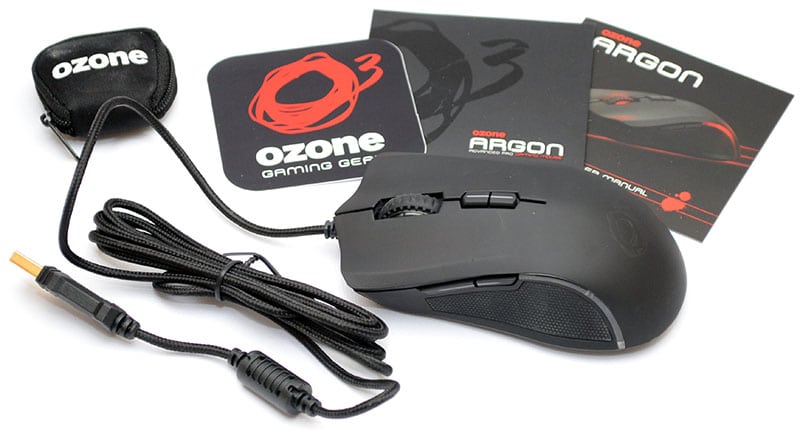 The additional weights are a nice bonus, as the mouse only weighs 125g at stock, but you can add the weights to increase that to suit your own preference.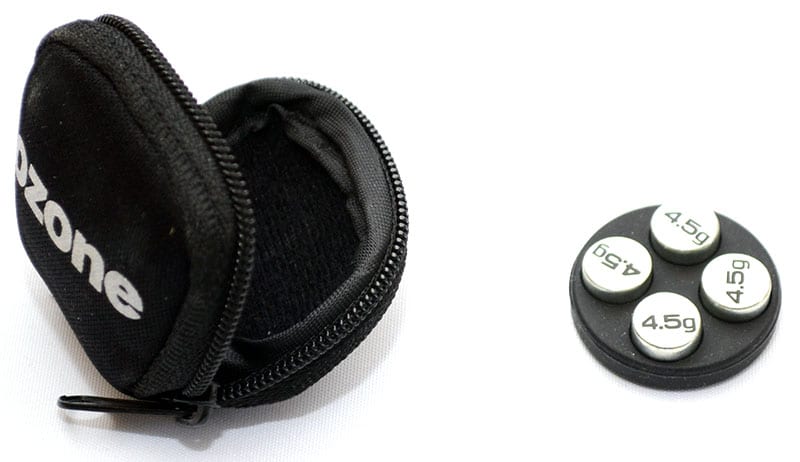 The mouse is really nicely designed, with a grippy soft-touch coating on the top section and some tough rubber grips on the left and right side that make it perfect for either palm rest or claw grip play styles.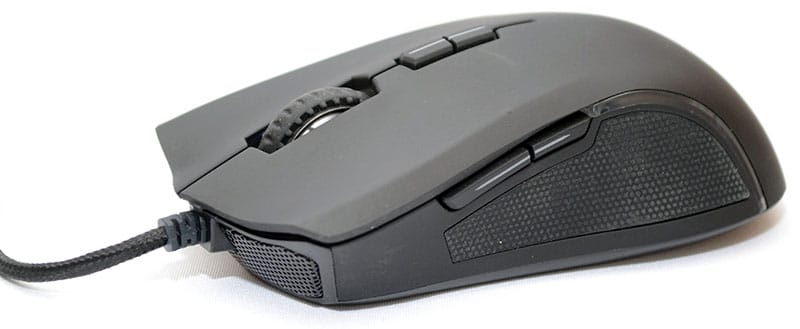 The mouse is an ambidextrous design, so it doesn't matter if you're left or right-handed, with the added bonus of having two extra buttons on the opposite side that you would be able to use as extra macro keys.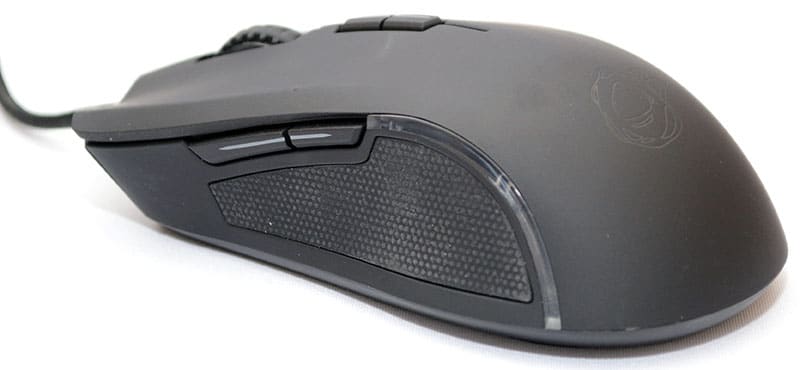 There's a clear plastic strip between the side and top panel, which will allow the interior LED lighting to shine through.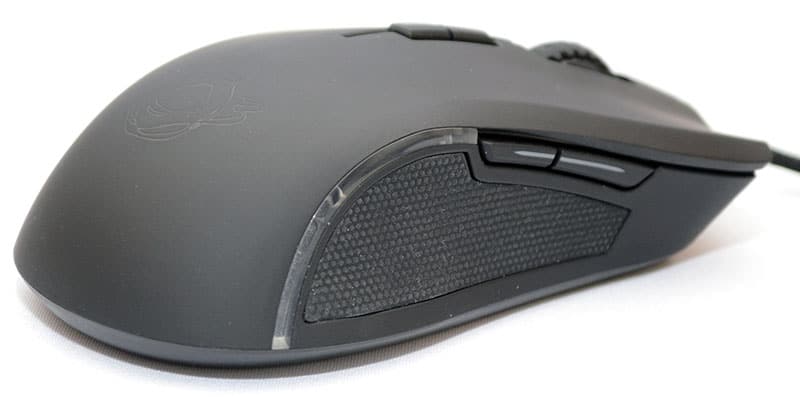 The Argon has a nice sweeping shape to it and a low overall height, which means it's very comfortable under your hand and the sweeping curves of the left and right mouse buttons provides a comfortable finger resting position.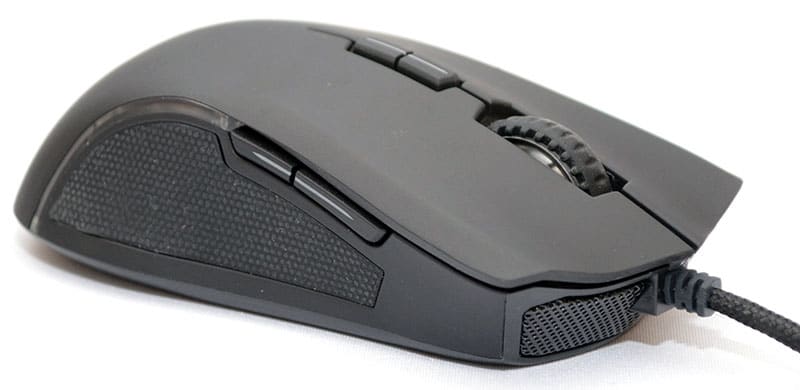 There's a set of dedicated DPI control switches behind the scroll wheel. The scroll wheel itself is heavily recessed into the mouse body, but has a soft rubber grip and a light notch when turned, making it really easy to make quick adjustments.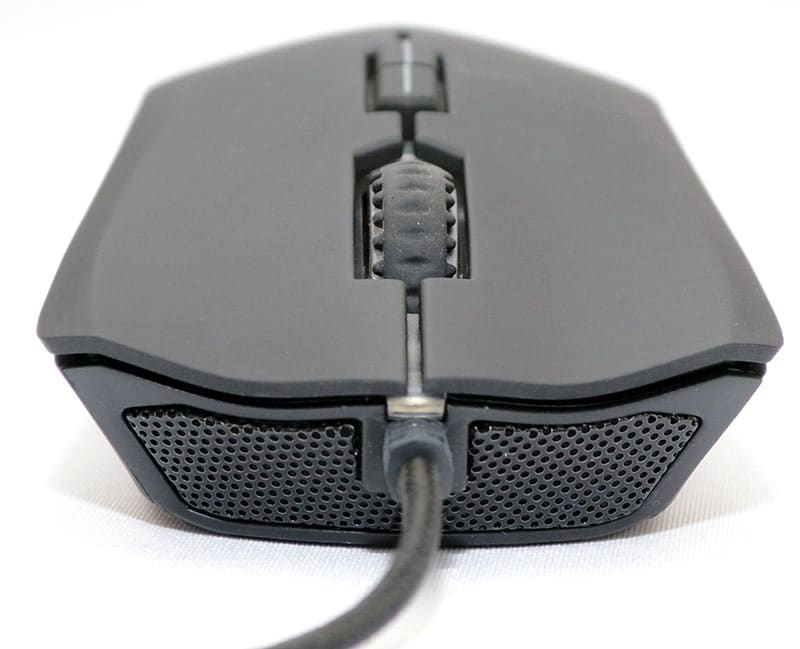 The underside of the Argon has two small slipmats, which doesn't look sufficient, but this is a very lightweight mouse overall and it actually glides exceptional well.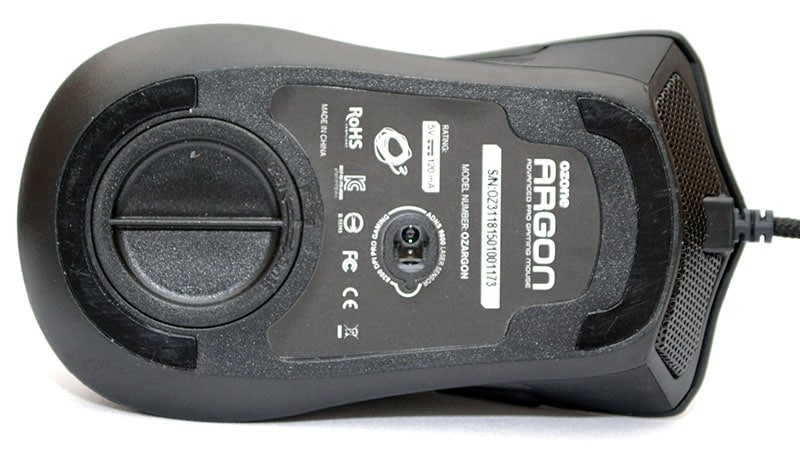 The bottom section of the mouse has a twist-lock cover, behind which you'll find a rubber cartridge for holding the included weights. I'll be testing this mouse with the weights removed, but it's really down to personal preference how you set yours up to best suit your gaming surface and play style.