Ozone Neon3K Optical Gaming Mouse Review
---
---
---
Peter Donnell / 5 years ago
Introduction
---
Picking the right gaming mouse can be quite tricky, but with the Ozone range offering up consistently fantastic gaming mice at competitive prices, we're very eager to check out their latest upgrade to their popular Neon range, the Neon 3K. This feature packed optical gaming mouse is well equipped to meet the demands of competitive gamers at home, as well as in the eSports arena, with a high-performance sensor, high-quality switches and a robust set of macro features that tick all the right boxes for any gamer.
"Optical technology, although considered an older technology, provides a more reliable and precise experience for the users which might need that in their gaming sessions. That's why Ozone's lab has designed an optical mouse, to bring back a technology that offers superior performance and perfect control speeds." – Ozone
With a lightweight ambidextrous design, 3500 DPI optical sensor, eight fully programmable buttons, onboard memory and a durable rubber grip coating, the Ozone Neon 3K sounds like it's going to be a great mouse for competitive gaming, so let's get it out of the box and take a closer look at what it has to offer.

The packaging is really nicely designed, with a clear image of the mouse on the front, as well as a quick run-down of some of the features, such as the 6-colour LED lighting.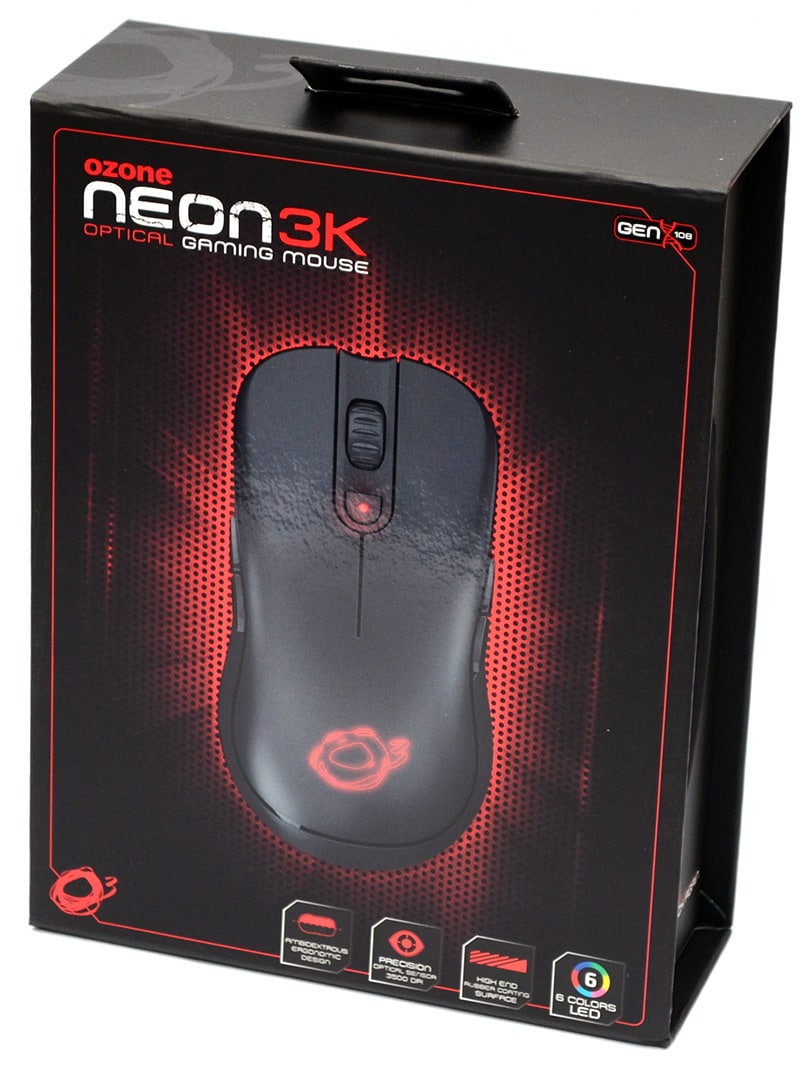 Around the back, you'll find details of the new Ozone software, which will allow you to tailor the mouse to your gaming/work needs with ease.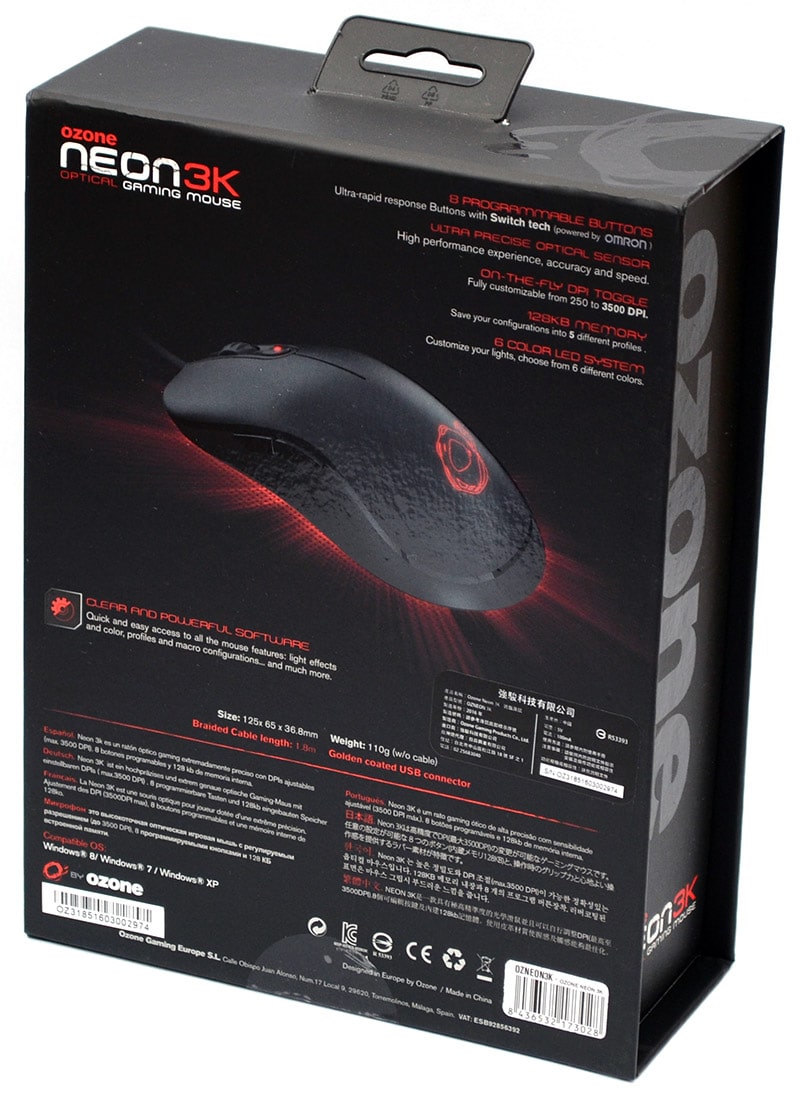 A welcome bonus is that the box opens up, allowing you to take a direct look at the design of the mouse; handy if you're in a retail store and want to see what you're buying.