Palit GameRock Premium GTX 1070 Graphics Card Review
---
---
---
John Williamson / 7 years ago
Introduction
---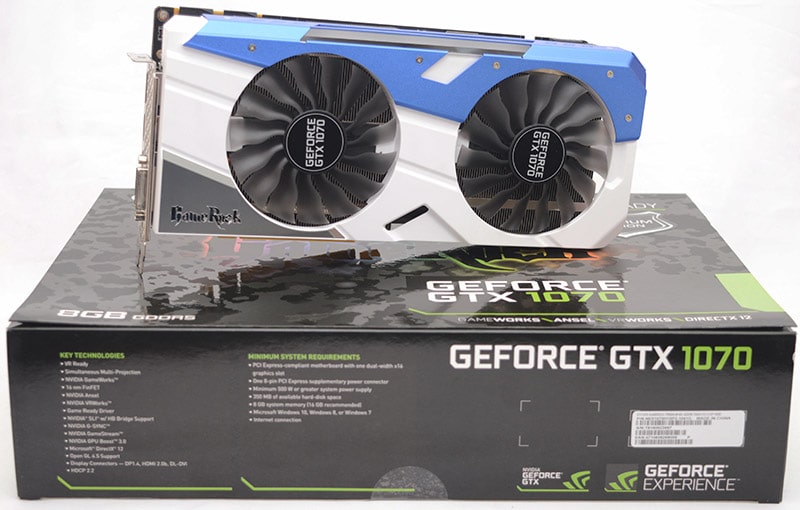 NVIDIA's latest flagship, the GTX 1080 is capable of astounding performance but the current asking price is well beyond what most enthusiasts are prepared to pay. This is particularly the case in the UK as custom models can easily exceed £620 and I've noticed major price rises during the past few weeks. Arguably, the extremely high pricing is due to a number of factors including low supply, Sterling devaluation as retailers usually buy stock in USD and manufacturers realising they can charge more than the Founders Edition. It's evidently clear. that the GTX 1080 represents poor value at the moment and consumers are re-considering the lower-tier Pascal option, the GTX 1070.
Even though the GTX 1080 is an incredible feat of engineering and able to cope pretty well with 4K gaming demands, the GTX 1070 provides a better price to performance ratio and has enough horsepower to defeat the Titan X. Some might claim that it's still overpriced, but in my view, it's the better option compared to the GTX 1080. Today, we're taking a look at an aftermarket GTX 1070 from Palit which sports a really stylish white and blue colour scheme. Not only that, the graphics card utilises an extraordinary cooling solution which contributes to its mammoth size. The Palit GameRock Premium GTX 1070 features a 1670MHz core clock, 1873MHz boost and GDDR5 memory running at an effective speed of 8500MHz. This compares favourably against the Founders Edition specification. Unfortunately, I haven't received a Founders Edition sample to offer a direct comparison but the performance numbers should give us an indication of the user-experience at a number of resolutions.
Specifications
Packing and Accessories
Palit has clearly been inspired by the iconic Guitar Hero series and their GameRock branding isn't very subtle. Saying that, I really like the bold, instantly recognisable design and the text is reminiscent of one of the best music franchises ever created. On another note, the box's unusual pattern looks fantastic and this works alongside the logo in a seamless way.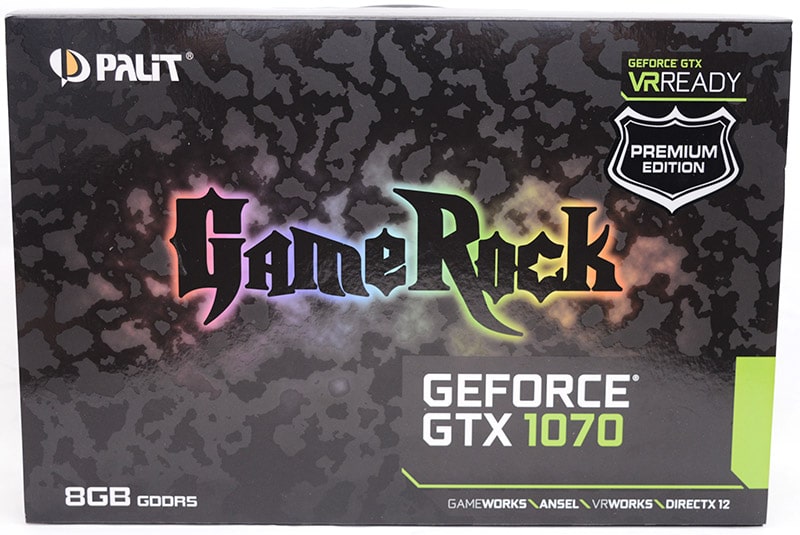 In contrast to this, the rear section is relatively bland and outlines the GTX 10 series' key features including VR Ready certification and information about the 16nm FinFET manufacturing process to improve performance per watt.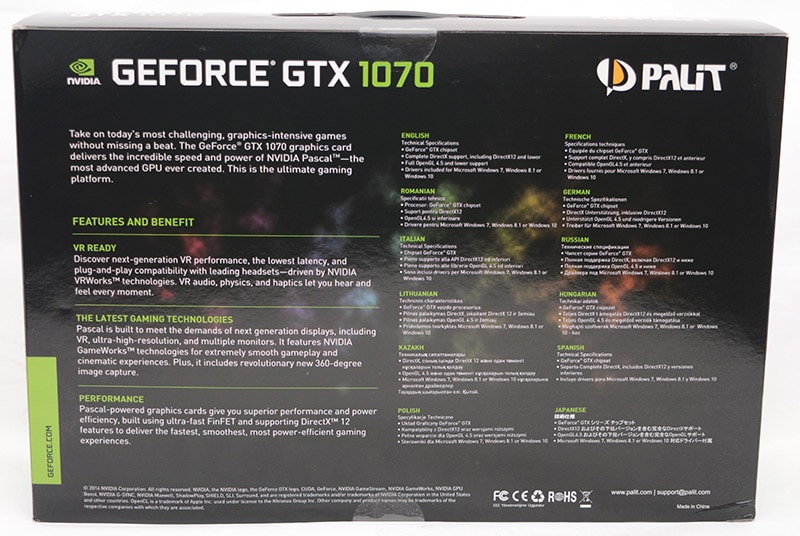 The packaging is absolutely huge and contains a flap which unveils a snapshot of the graphics card and loads of information about its cooling solution, components, RGB functionality and much more. This is probably the highest-quality box I've seen on a graphics product for some time and the presentation is splendid.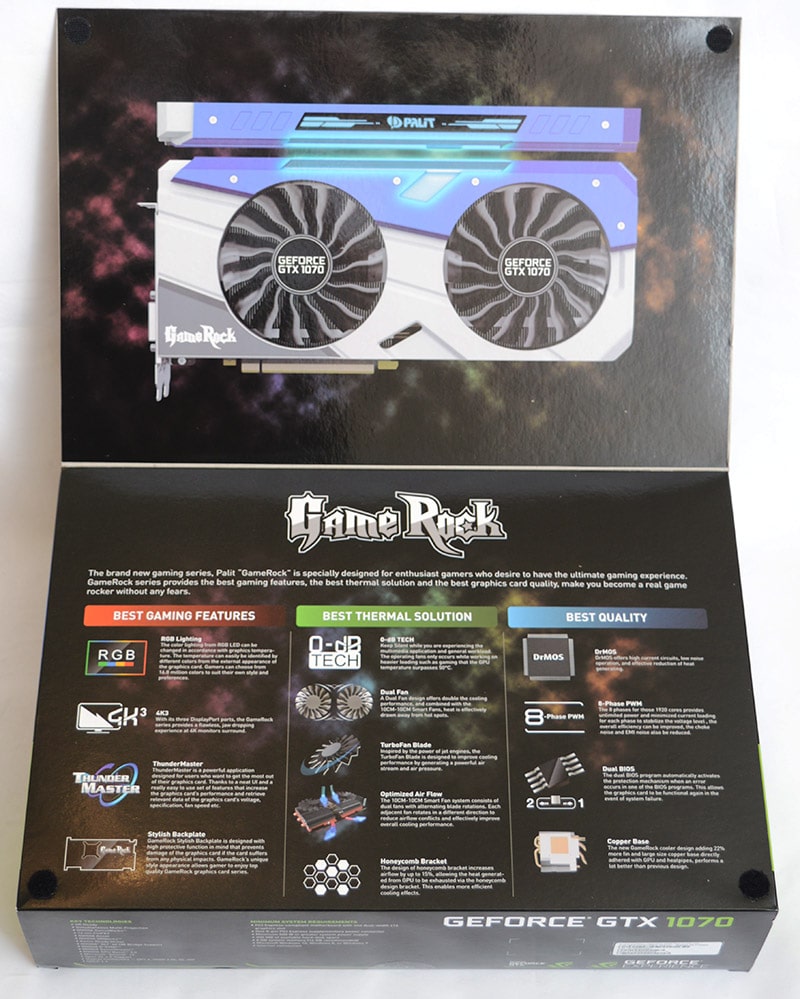 In terms of accessories, the graphics card comes with a driver and utilities disk, installation guide and PCI-E adapter.