Palit RTX 3080 GameRock Graphics Card Review
---
---
---
Peter Donnell / 2 years ago
A Closer Look
Let's get right to it, this card looks freaking nuts. Instead of a matte black plastic shroud with a bit of RGB in it, it's ALL RGB with a bit of plastic shroud. That means a whopping 90% of the area is ARGB lit, which is pretty crazy, but certainly ups the game for the RGB enthusiasts out there.
It's a unique look, make no mistake. They crystalline cut plastic is designed to catch, diffuse and reflect light, giving you some really funky lighting effects.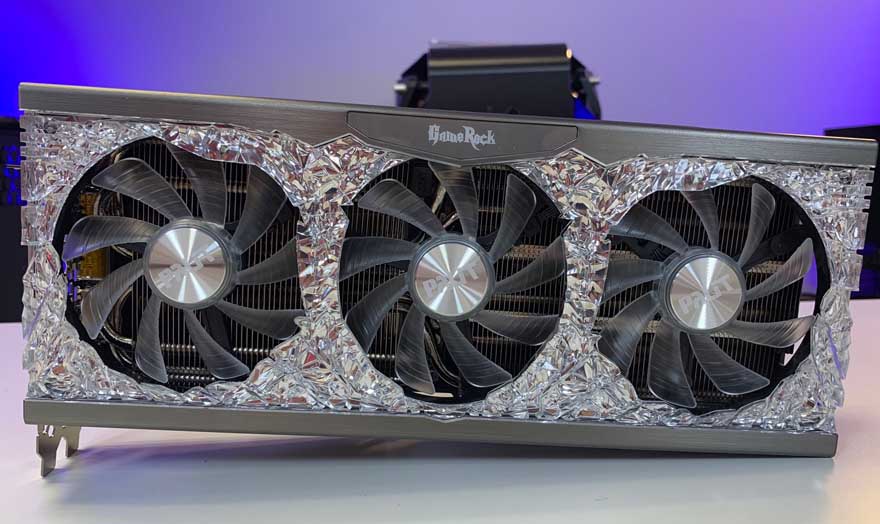 Beyond that, you also have their triple fan cooler design. The fan blades are clear, allowing them to catch the light too. They offer up a zero RPM mode, allowing for complete silence in low loads.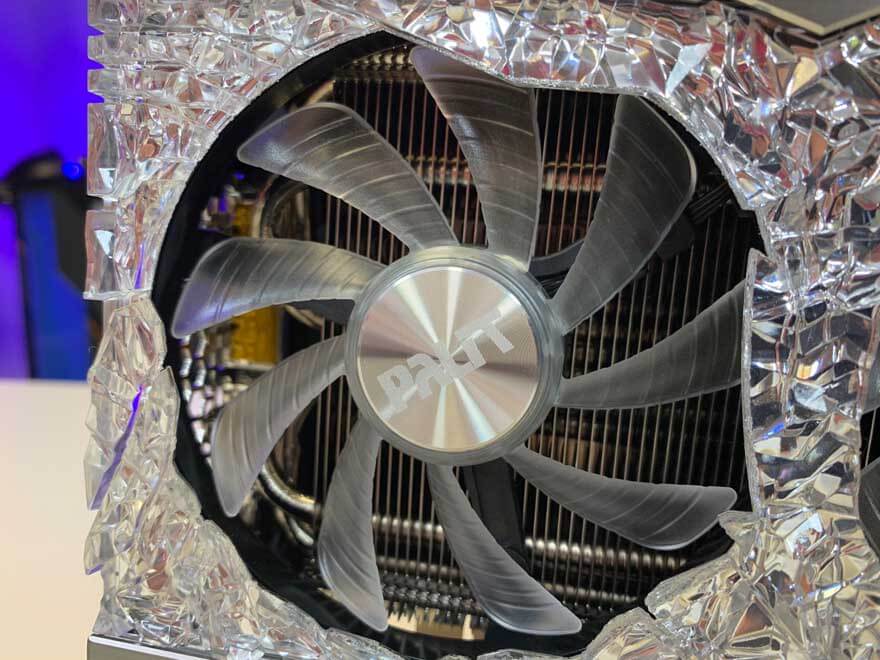 Of course, with three fans over a large heatsink, they should offer excellent cooling performance too. All of the fans are TurboFarn 3.0 dual bearing models. They're IP5X dust resistant and pretty great quality overall.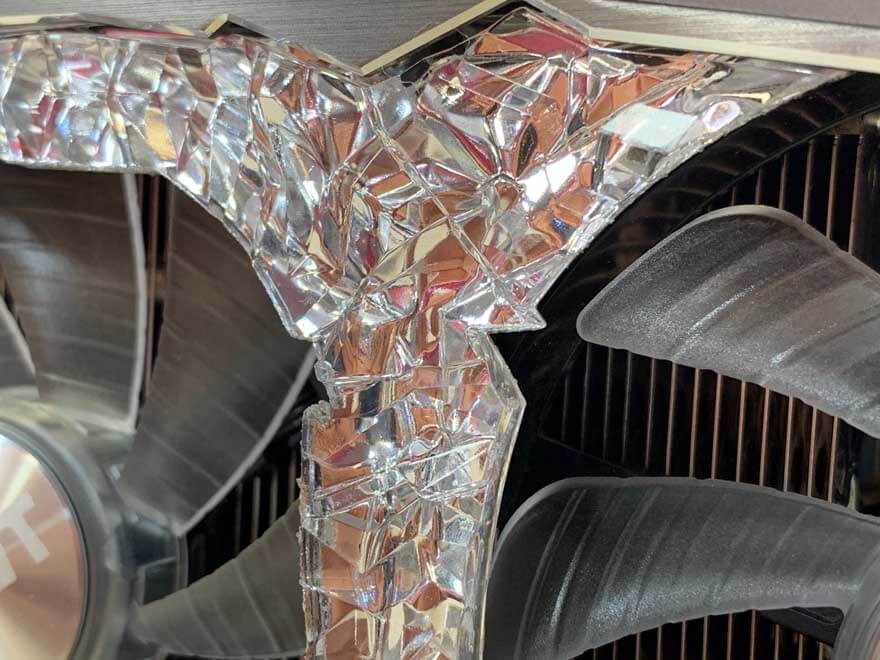 The top of the card has a nice Game Rock logo which will look great if you mount the card vertically.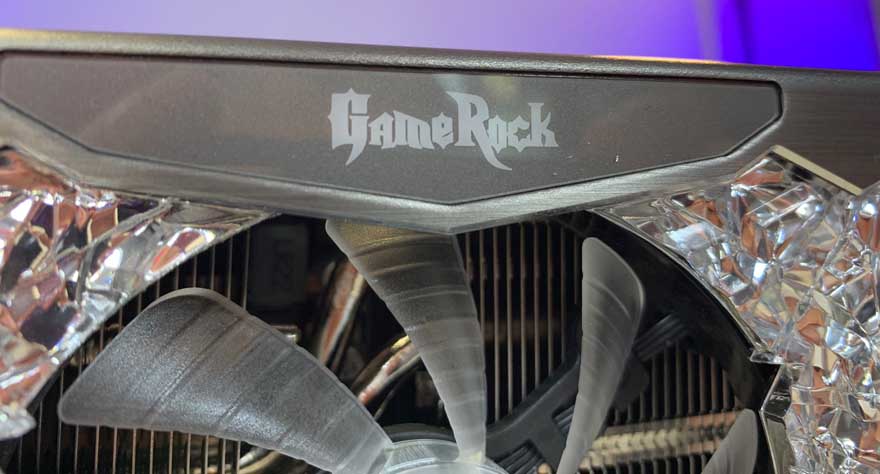 There's also another logo down here. I love how over the top the font is, and it reminds me of the old Guitar Hero logo.

Down the side of the card, you'll find not one, not two, but THREE GPU power connectors. This is a thirsty card, but all that extra power and stability is no bad thing on a high-end card like this.
At the end of the card, you can see it's really packing in a huge heatsink too, as well as a great configuration of heat pipes. It's no wonder this card can run with the fans off.

The back of the card looks just as mad, with a custom cut aluminium armoured plate. It looks amazing, and I love the custom decal on here too. There's some ventilation near the rear too, allowing even more airflow through the huge heatsink.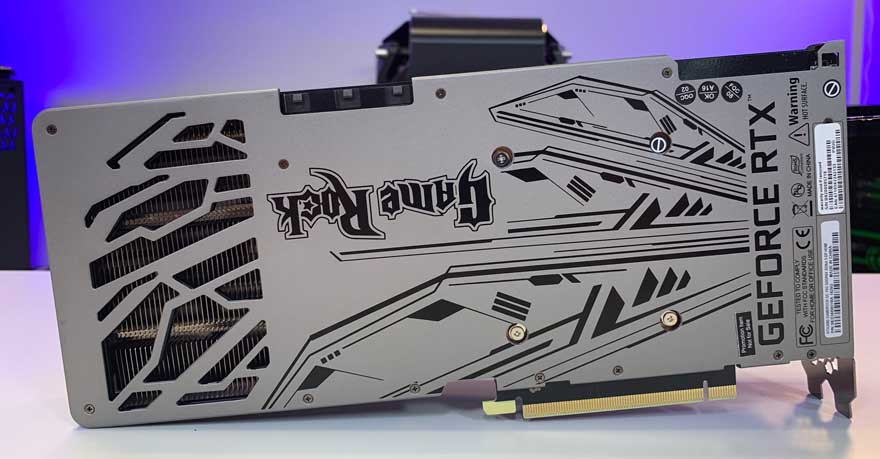 Finally, at the rear of the card, we have a single HDMI and DisplayPort connections.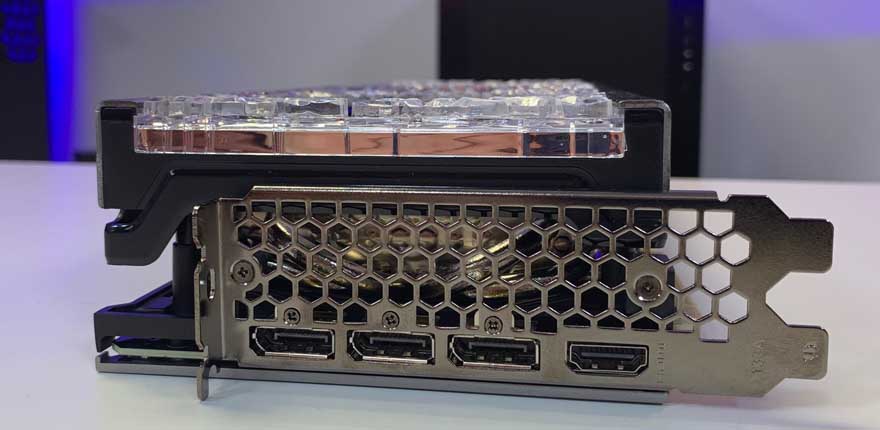 The RGB is fully customisable, and we love the blue as it looks like ice.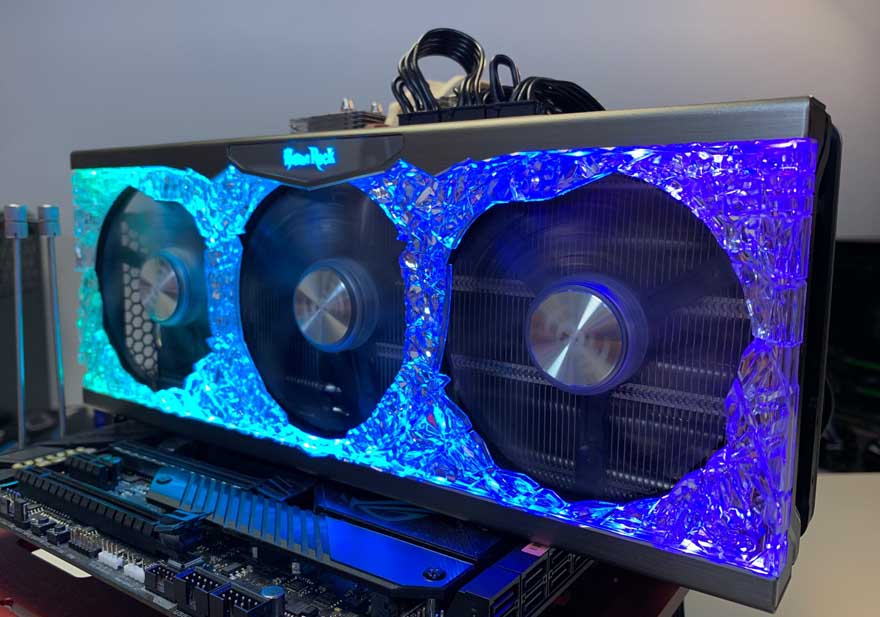 Red I'm not too keen on.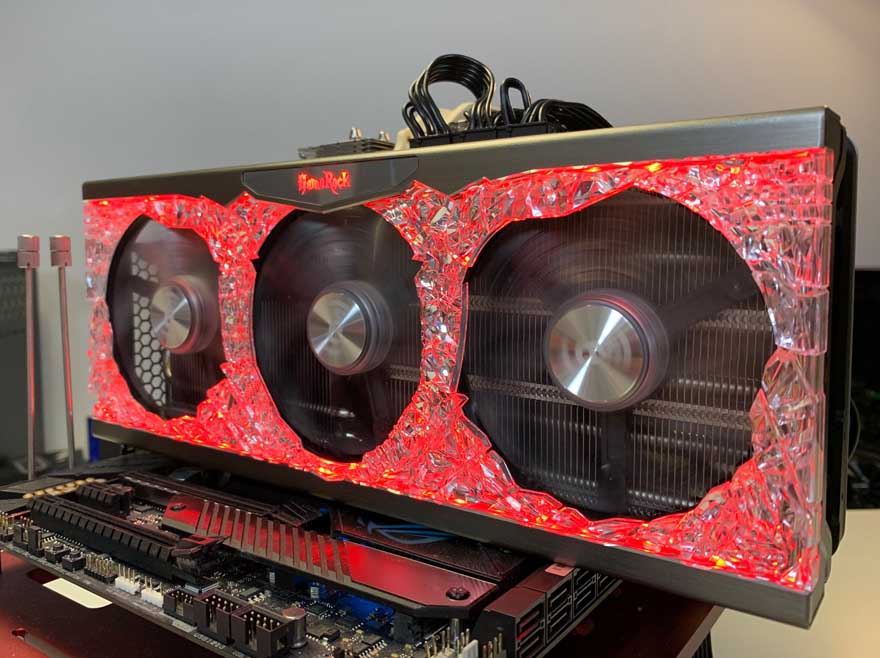 Yikes, no thanks.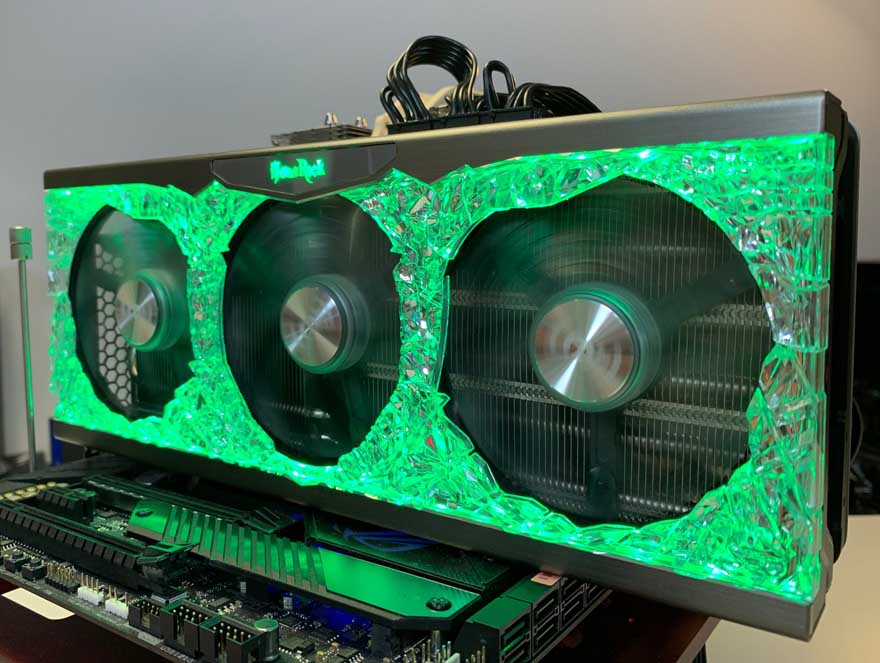 This one, however, really works best. The rainbow cycle is our favourite for this card.