Palit Unveils 4-Fan GeForce GTX 1080 Ti GameRock Series
---
---
---
Ashley Allen / 6 years ago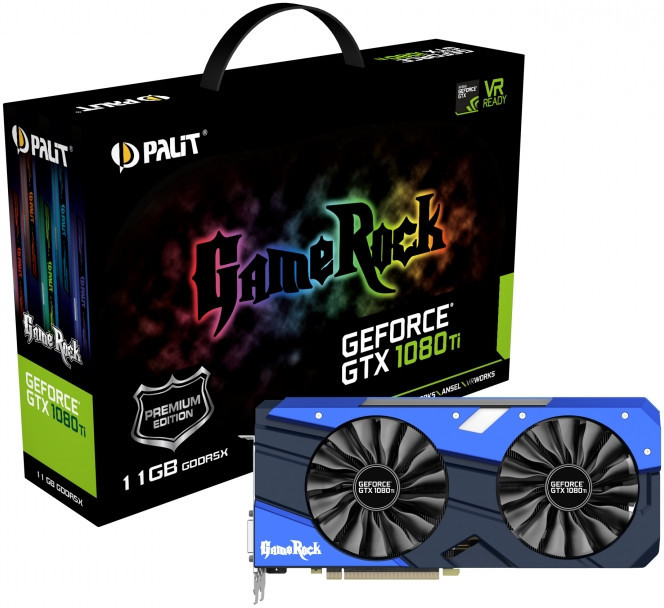 Pailt has announced the release of the GeForce GTX 1080 Ti GameRock graphics card series, which features a revolutionary new 4-fan cooling solution, dubbed TurboJET4 (patent pending). The TurboJET4 comprises two dual fans that form what Palit calls an "anti-vortex" for exceptional cooling. Surprisingly, the TurboJET4 system is actually quieter than the 2-fan alternative, and registers at around 6dB less than the GTX 1080 Ti Founders Edition when under heavy load. The company claims that the card is silent when under general load.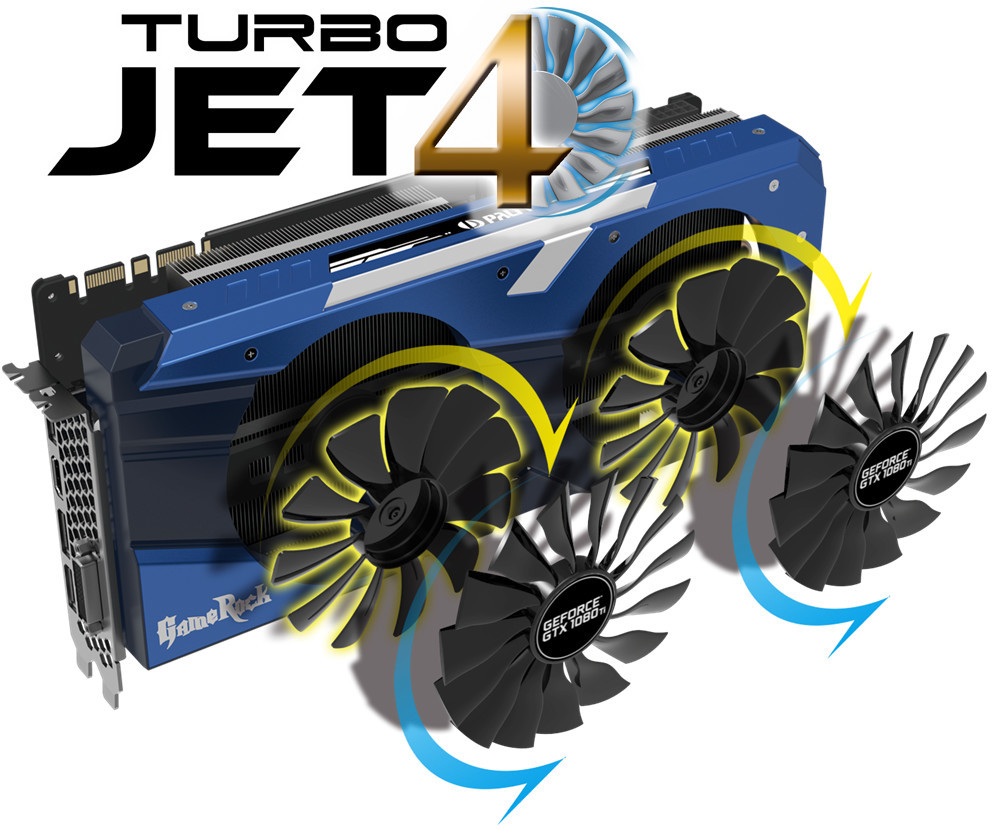 "The revolutionary cooling design on the new GameRock series, Palit invented the TurboJET4 technology on the thermal solution," Palit says. "The TurboJET4 fabricates dual Double-Fans with the anti-vortex design. It offers the high-centralized air volume and provides much more efficient on heat dissipation. This design even generates lower acoustic level than normal dual-fan design. Palit "GameRock" is specially designed for enthusiast gamers who desire to have the ultimate gaming experience. GameRock series provides the best gaming features, the best thermal solution and the best graphics card quality, make you become a real game rocker without any fears."

In terms of specs, the GTX 1080 Ti GameRock series boasts a base clock of 1,518MHz and 1,708MHz boost with the standard edition, while the Premium Edition has a base clock of 1,594MHz and 1,708MHz boost. Both the standard and Premium Editions feature 11GB GDDR5X DRAM, 5,500MHz (effective 11,000MHz) memory clock, memory bandwidth of 484GB/sec, and 3584 CUDA cores.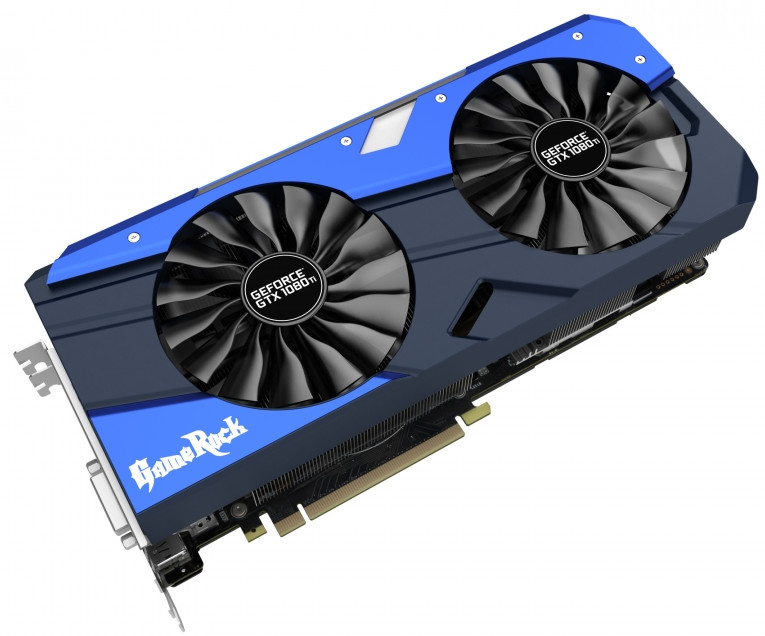 More information on the Palit GeForce GTX 1080 Ti GameRock series can be found here. Pricing and availability are yet to be announced.