Patriot Memory Develops Type-C USB Flash Drive
---
---
---
Bohs Hansen / 7 years ago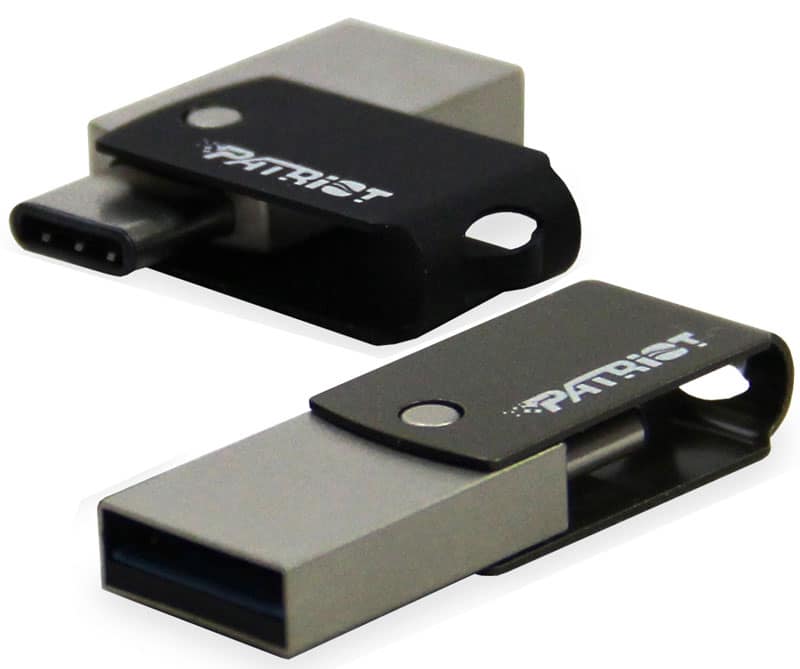 Patriot Memory already has some great flash drives in their line-up, and the SuperSonic USB 3.0 drives is just one example on that. Now they're almost ready with their newest flash drive and this time it's a USB 3.1 enabled drive. The new drive doesn't have a name yet besides 'Type-C USB Flash Drive for MacBook users', so that will be a surprise for later.
The new Apple MacBook is using the Type-C connector, but it's not alone on that front. Google's Chromebook Pixel and other Type-C equipped notebooks are on their way and I hope this standard will pick up faster than the USB 3.0 did after its release.
"As many MacBook users rely heavily on external storage options, we wanted to be at the forefront with a product that will cater to these consumers," said Meng J. Choo, Patriot's Product Manager. "As a leading manufacturer of USB and flash memory, we want to offer solutions for our customers that are easy-to-use and provide seamless experiences across all their devices."
Having a flash drive that just fits new systems wouldn't be practical, so Patriot Memory made it a dual drive that also comes with a normal Type-A USB 3.0 connector. No compatibility issues here, you can use the drive in any USB-enabled system from version 1.0 to 3.1.
The new flash drive is expected to be available to consumers starting in June in both a 32GB and a 64GB version.