Patriot Tab 32GB USB 3.0 Flash Drive Review
---
---
---
Andy Ruffell / 10 years ago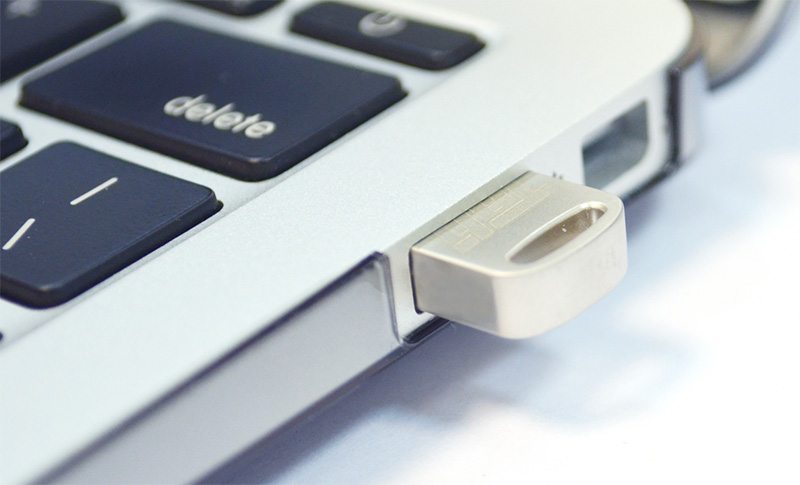 Patriot are a big player in the world of portable storage whether it be in terms of wireless storage devices or something on the smaller end of the scale, such as USB flash drives. Patriot have distinctively segmented their flash media with an example being the higher performing devices which fall under the SuperSonic branding while others are branded under the Exporter range for cheaper USB 2.0 devices, and of course their is a lifestyle series also.
With the lifestyle products, Patriot have designed them in such a way so that they offer hi-speed connectivity while remaining small and easily transportable at the same time, which is where the Tab range of flash drives fits in nicely with its ultra portable, ultra fast technology through use of USB 3.0 while offering up an ultra durable design through its metal housing.
The 32GB Tab that we are looking at today is the flagship model in the Tab range with up to 140MB/s transfer speeds with easy plug-and-play functionality. Weighing in at 1.5 grams and being very small indeed, some may struggle keeping it within reach with the fear of losing it at the forefront of their mind. Thankfully it does have a slot for easy attachment of a lanyard or keys, but sadly Patriot don't include any form of accessory like this.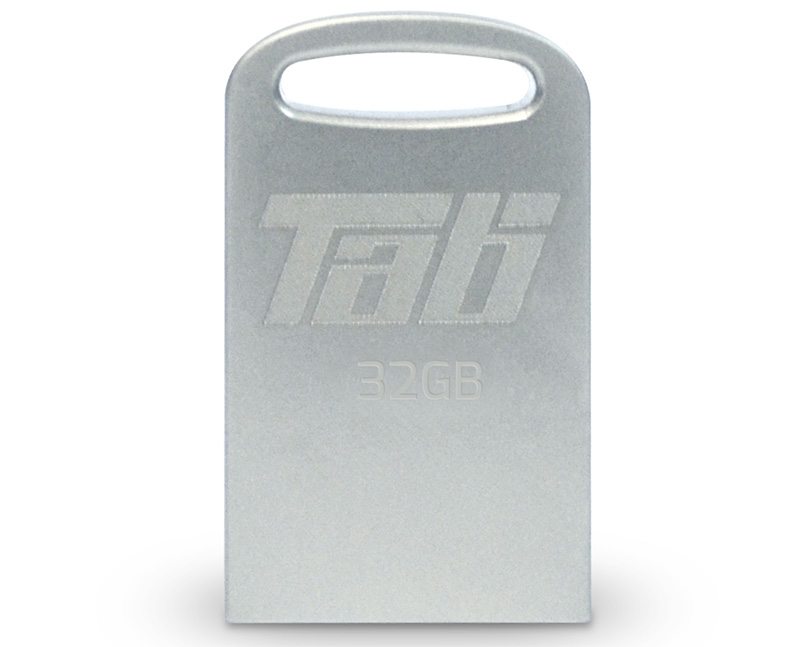 The metal housing makes the flash drive ultra durable with simple Tab branding as well as the capacity of the drive. The standard blue colour USB connector is at the connectivity side, so as to not confuse the consumer searching for lightning fast storage, but no dust cap meaning the device, though durable, isn't protected against dirt and other foreign elements.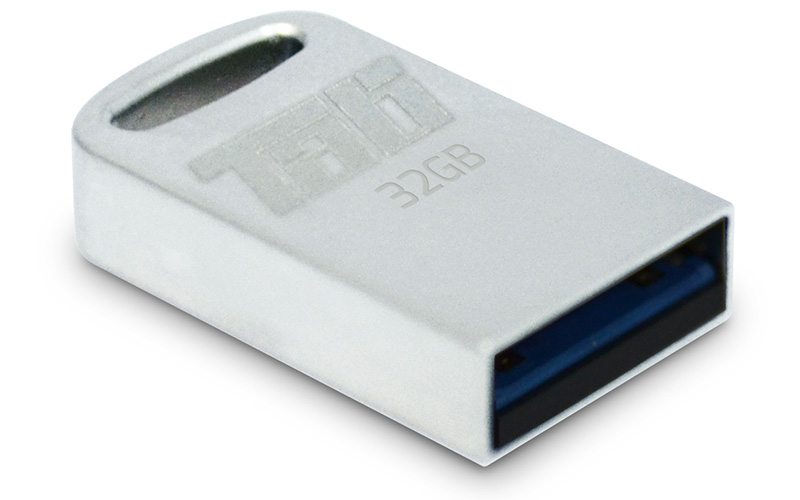 Patriot claim a rated speed of up to 140MB/s transfer, but this isn't clear as to whether it's the read or write speed, but I'm sure that you've all guessed that it's the read speed. With us having the largest capacity 32GB model, we are expecting our read speeds to be close to this figure so we start things off by booting up into ATTO Disk Benchmark.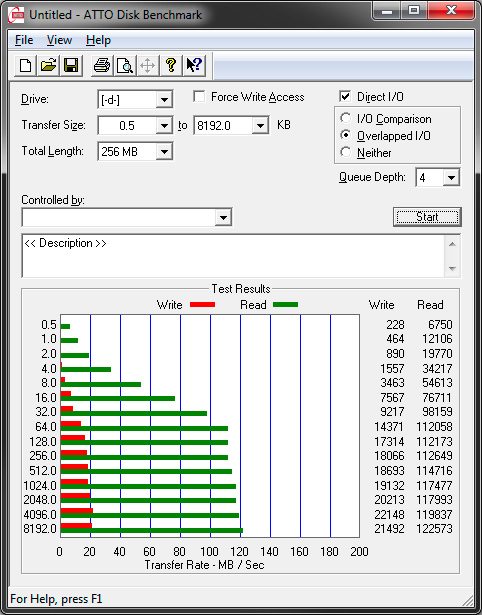 After seeing the theoretical max read and write speeds of the drive, it's time to find out what we can hit within CrystalDiskMark.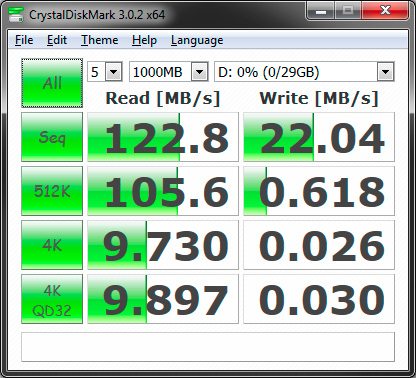 Looking at the theoretical max speeds we can see speeds around 19MB/s write and 117MB/s read, and in CrystalDiskMark we saw similar performance when it comes to real world performance but sadly not near enough to the rated 140MB/s transfer speed that Patriot claim. We also have to mention that for write speeds, 22MB/s isn't exactly lightning fast, though it has to be said that the last device that was this small did happen to be USB 2.0 from ADATA, so this is certainly a step up, even with 22MB/s write speeds.
From an all-around point of view, Patriot have clearly made a very strong product when we look at the complete picture. The speeds aren't the fastest, but it is USB 3.0 and that is certainly a step in the right direction, especially when we look at other similar devices within the marketplace, as they are typically USB 2.0 and are therefore generally slower when comparing both read and write speeds.
Now this flash drive is and always will be a marmite product, due to its size and that is purely because of two very good reasons. The first being that some will adore the small footprint that this flash drive has to offer, whereas others will see it as a pain due to the likelihood of a device of this size getting lost fairly easily.
Shopping around, the drive can be picked up for between £27 and £35, but sadly with a device like this, it does fall under a certain weight and therefore most retailers will be charging around £5 just to send it out to you, which in my opinion seems a bit steep, though from initial digging, the best deal seems to be around £30 with some well known retailers including shipping. Hopefully this is the start of seeing other similar devices like this that will open up the pathway of large capacity flash drives in a small form factor and for a reasonable price, if only the speeds could be improved on.
eTeknix Says: A gem of a device from Patriot incorporating a small form factor with USB 3.0 technology while remaining durable and stylish too and with a good price point, you won't find a better similar device for the same amount of money.
Thanks to Patriot for providing this review sample.