Patriot Viper V360 PC Gaming Headset Review
---
---
---
Peter Donnell / 7 years ago
Introduction
---
Patriot, a company better known for their high-end memory products are branching out into the gaming world. Today, we have the all new Viper V360 7.1 Virtual Surround Headset in the eTeknix office and given that it's the first headset from Patriot, we're certainly eager to see what it can do. Patriot hasn't gone too crazy with this one, keeping to a budget-friendly end of the market that it's sure to be easier for them to compete in, giving how fierce some of the more established brands dominate the premium end of the market; it makes sense to walk before you can run.
The Patriot V360 7.1 virtual surround sound gaming headset is designed to provide an enhanced PC gaming experience. Engineered with a closed back and ergonomic ear cups, the V360 blocks out environmental noise and fits comfortably over the ears to keep you relaxed and focused on your game longer. Experience Patriot's revolutionary Ultra Bass Response (UBR) system; simply flip a switch to enable two powerful subwoofers and achieve even the lowest sound frequencies. Backed by Patriot's award winning customer service and a two-year warranty the V360 is compatible with nearly every Windows operating system, including Windows 10 and Mac OS X, or higher." – Patriot
Equipped with powerful 40mm Neodymium magnet drivers, as well as 30mm sub-drivers, a good quality omnidirectional microphone, and a 2.2 meter long braided USB cable, it's certainly ticking all the right boxes for a good gaming headset. Let's take a quick look at the Patriot product preview video and then we'll move on and take a closer look.
A nicely designed box, with a clear image, the specifications and a side window for a sneaker look at the overall design.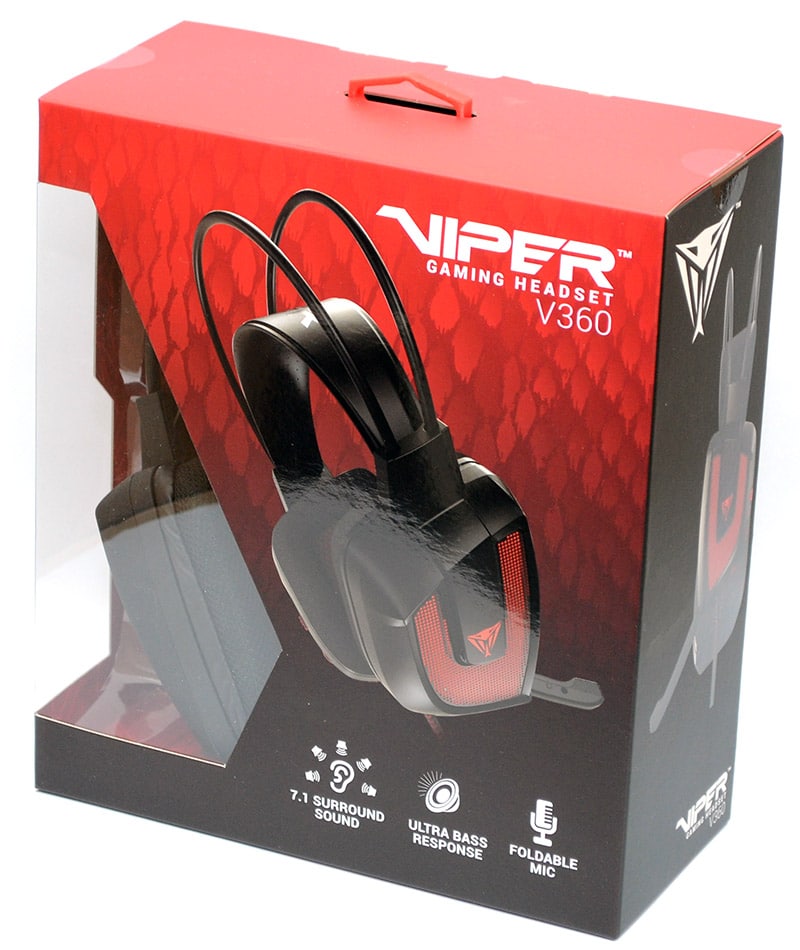 While around the back, you'll find a quick rundown of the main features, such as the UBR switch and LED lighting.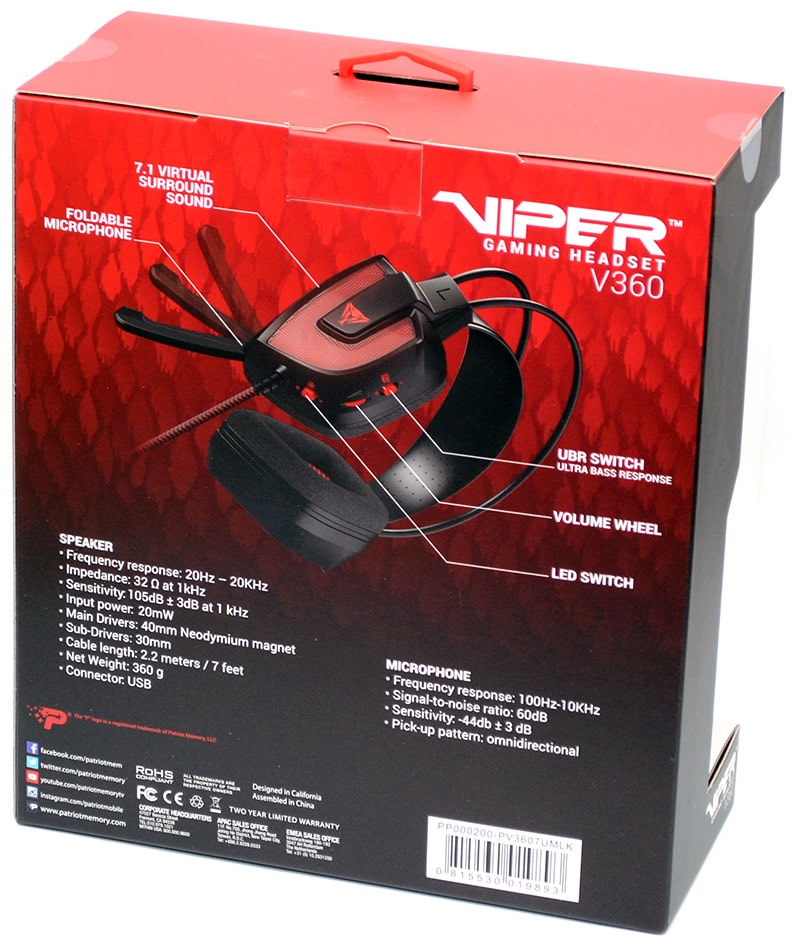 In the box, you'll find a nice protective pouch for the headset, as well as a small envelope.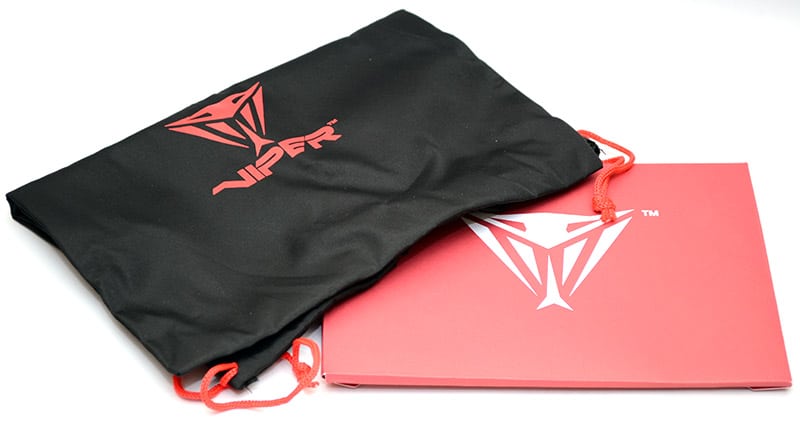 In the envelope, there's a product guide, quick start guide, and a few cool stickers; nothing too crazy, but it's always nice to have a few small extras.