Paypal Starts Chip-and-Pin Payment Device in the UK as an Alternate Payment Method
---
---
---
Roshan Ashraf Shaikh / 11 years ago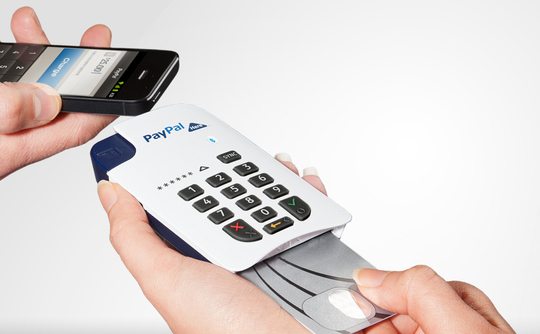 Well-known online payment gateway Paypal has launched a chip-and-pin machine for market traders, taxis and shops allowing them to accept credit and debit cards and even their Paypal option.
Paypal stated that this new device will cost under £100 and charges less than 3% transaction fees.
[youtube]http://youtu.be/IVR0IM5rxvI[/youtube]
David Marcus, president of Paypal said the following:
"At Paypal, we spend a huge amount of time talking and listening to small businesses. They are the core of Paypal's business and they've told us that they want a simple, secure way to take card payments anytime and anywhere they trade."
As of now Paypal is offering these new devices only to a few selected businesses, but it expects to have a full launch by summer 2013. Once they're able to implement this successfully in the UK, Paypal have already started to make plans to expand this alternate payment procedure in other countries.
Devices like this aren't new. Even in the UK, there are similar alternate payment methods where Paypal faces competition. Even in the United States, there is a dongle-type device which plugs into a mobile phone and can be used as a credit card reader. There are companies such as iZettle, Intuit and mPowa who have already rolled out similar devices and as said by an analyst of research firm Ovum, Eden Zoller, these types of devices are popular in the US so it makes sense to have an optimized version in the European market.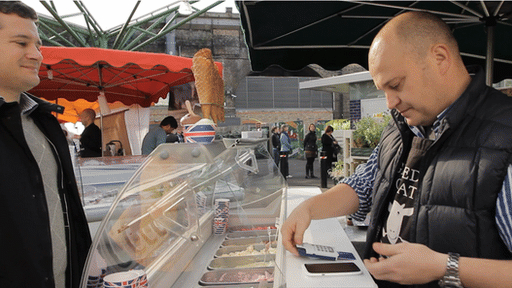 This will be a boon to small business owners, such as Mark Thomas who runs an ice cream stall at London's Borough's Market who will one of the first to use this device.
He said,"Cash is king in the market, but people run out of cash very quickly, and we often lose sales because customers can't face the long weekend wait at the ATM."
[youtube]http://youtu.be/IxJ49LtfhLo[/youtube]
In any case, Paypal has a large presence and a huge database, not to mention one of the well-known ways for international and/or online payment. Since you can also use your Paypal account to make payments from these devices, it adds as a +1 advantage.
Source: BBC UK