PC Building Simulator Adds Antec's Line of Cases
---
---
---
Ron Perillo / 3 years ago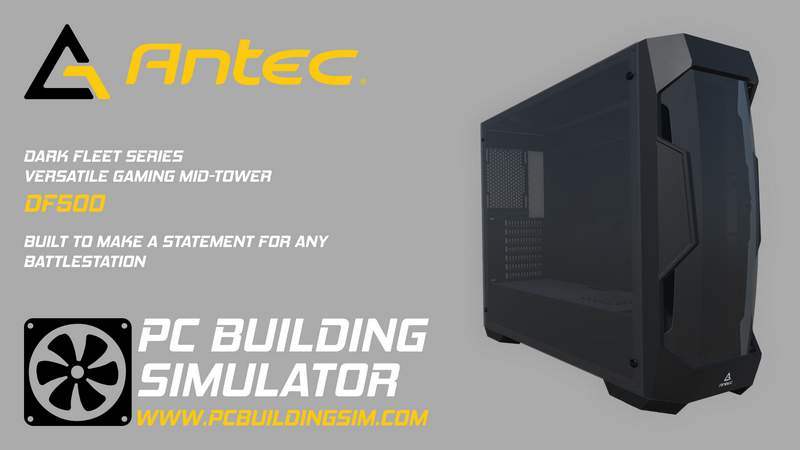 Antec Joins the PC Building Simulator
The PC building simulator was first unveiled last year. The objective of the game is simple. Build a PC with the allotted budget then assemble them together to get a fully working case. The components available are 3D scanned from actual existing components so their clearance compatibilities are quite accurate when put together. It even includes cabling and connecting with proper component headers.  It has various components which can be combined and complete a build. The game has since evolved and became popular as a teaching tool.
After a year, it has garnered official support from various manufacturers as well. Which makes a lot of sense considering it is basically a promotional tool as well. Manufacturers can provide 3D files of their products which can be purchased in real life as well. This lets would-be builders to see what the system looks like before buying it in the store.
The latest to join is Antec with their award-winning Dark Fleet series DF500 chassis. This case even features RGB LED integration and tempered-glass panels. Which enables users to admire their build when completed even with the panel on. Antec also intends to add P6, P7, P8 and P110 cases in future updates.
How Much is the PC Building Simulator?
Users can purchase PC Building Simulator on Steam for £14.99/$19.99/€19.99. As for the Antec DF500 chassis, it has an MSRP of £69.99 inc VAT in the UK or $69.99 in the US. The non-RGB DF500 case is available for £49.99.