PC Gaming – Then and Now
---
---
---
Peter Donnell / 9 years ago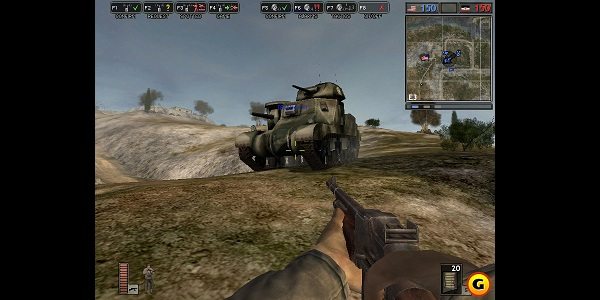 Battlefield has long been a favorite choice for a lot of gamers, with the series spanning so many years, providing games with hit after hit throughout its run.
With Battlefield 1942's World War II setting, which wasn't a setting for FPS games that had been completely done to death 10 years ago, the game allowed players to take control of a whole range of vehicles and defenses such as fighter aircraft, ships, submarines, artillery, drive tanks, APCs and jeeps, not to mention introducing the now well established Conquest modes and the ticket system scoring system the the series.
A stark comparison in terms of graphics compared to it's modern equivalent Battlefield 3, but Battlefield 1942 looked fantastic back in the day, ok it's not so easy on the eyes any more, but the gameplay remains just as fun today as it was back in 2002.  Battlefield 1942 was a real game changer when it was released, something which it's developers have maintained with each game in the Battlefield franchise since, which has no doubt helped keep their creations alive and well to this day.
[youtube]http://www.youtube.com/watch?v=Tb8PQXPOkCc[/youtube]
System Requirements
500mhz CPU
128mb Ram
32mb GPU
1.6gb Storage