PC Specialist Liquid Series LS-E01 Gaming PC Review
---
---
---
John Williamson / 6 years ago
Introduction
---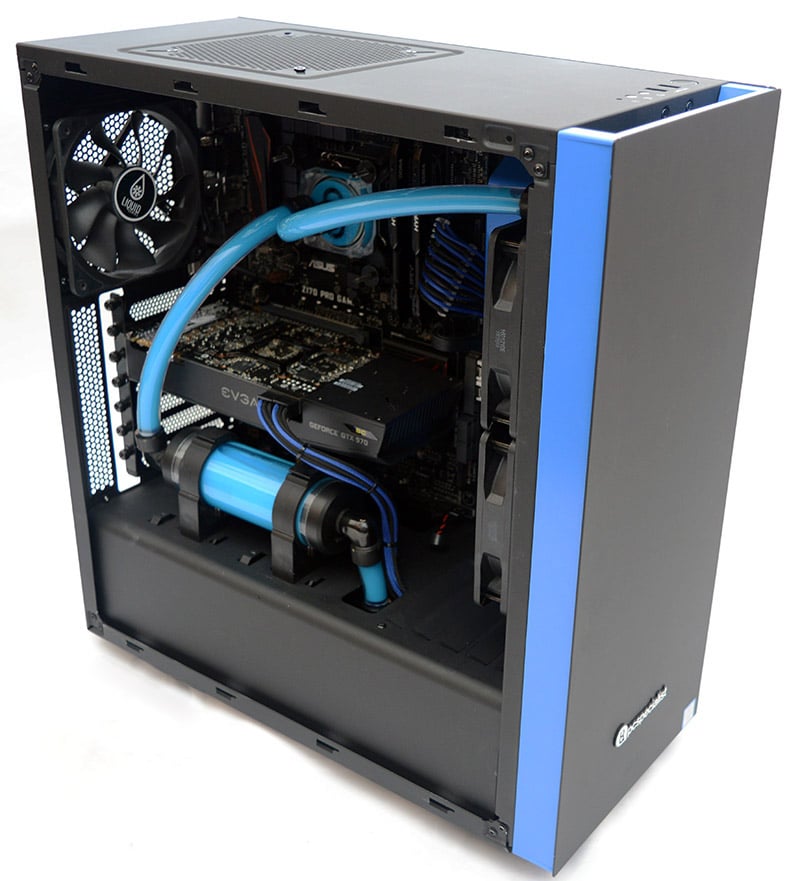 Closed-loop liquid CPU coolers have become extraordinarily popular due to the maintenance-free construction, rudimentary installation and extremely low probability of leaks occurring. As a result, many enthusiasts have switched from air cooling and prefer the cleaner aesthetic. However, these affordable units include relatively weak pumps which have the potential to fail after a few years of strenuous operation. Currently, Asetek has a stranglehold on the closed-loop liquid cooling market and threaten litigation against any companies infringing their patents. In basic terms, this means almost every sealed liquid cooling product is manufactured by Asetek and adopts a similar design philosophy. While some of these can look attractive like the Corsair H110i GT, many opt for uninspired aesthetics and earlier models even used ghastly FEP tubing. Saying that, there are a few exceptions such as the EK Predator 240 and Swiftech H240-X2 which offer expandability by compiling premium water cooling components together in a simple package.
Evidently, if you want to forge a water cooling system with a captivating colour scheme, it's recommended to go down the custom loop route. Sadly, those without experience in this field can easily feel overwhelmed by the large array of radiator sizes, pump designs and much more. Arguably, learning how to create your own custom creation and executing it in a proficient manner is the main appeal. On the other hand, some PC users might want to enjoy the stunning colours from a custom water loop without performing leak tests or worrying about how to detect hardware failures. Thankfully, the highly-respected system integrator, PC Specialist has just launched their new Liquid Series range which caters towards this type of customer. To the best of my knowledge, this is the first example of a pre-configured PC manufacturer offering a comprehensive range of professional water cooling PCs. Of course, the loop's complexity greatly depends on the price point which starts from a respectable £1299.
Today, we're taking a look at the entry-level LS-E01 machine which comes with a 240mm Alphacool ST30 radiator, Alphacool Pro 15 (150mm) reservoir, Phobya UC-2 Acetal CPU block and Phobya DC21-260 pump. Not only that, the system includes Liquid Series 120mm fans with S-FLOW blades supplying 30% more airflow than stock fans running at the same RPM values. Furthermore, the Mayhems Pastel Blue Berry coolant and CableMod braided cables add a premium touch. In terms of its core specification, PC Specialist has opted for an Intel i5-6600K overclocked to 4.5GHz, Kingston 16GB DDR4 2666MHz memory and a GTX 970. Given the excellent cooling hardware, I'm expecting to see a superb noise to performance ratio and impressive build quality which helps justify the higher price compared to other systems using basic water cooling apparatus.
Specifications
Name: PC Specialist Liquid Series LS-E01
Case: NZXT S340 Mid-Tower
Motherboard: ASUS Z170 Pro Gaming
Processor: Intel Core i5-6600K Quad-Core
Processor Cooler: Liquid Series Entry Kit
System Memory: Kingston 16GB (2x8GB) HyperX FURY DDR4 2666MHz
Main Boot Drive: 240GB Kingston HyperX SAVAGE SSD
Additional Storage Drive(s): Toshiba DT01ACA100 1TB 7200RPM
Graphics card: EVGA GeForce GTX 970 SC Gaming 4GB
Power Supply: Corsair 850W RMx Series
Peripherals: N/A
Monitor: N/A
Optical Drive: N/A 
Wireless: N/A
OS: Windows 10 Home 64-Bit
Warranty: 3 Year Standard Warranty (1 Month Collect & Return, 1 Year Parts, 3 Year Labour)
Price: £1399.99
Packing and Accessories
The packaging is extremely important when shipping a delicate system with a fully assembled water loop because any kind of sudden impact could have disastrous results. PC Specialist employed a very large cardboard box which includes a notice informing the courier to handle the product with extreme caution.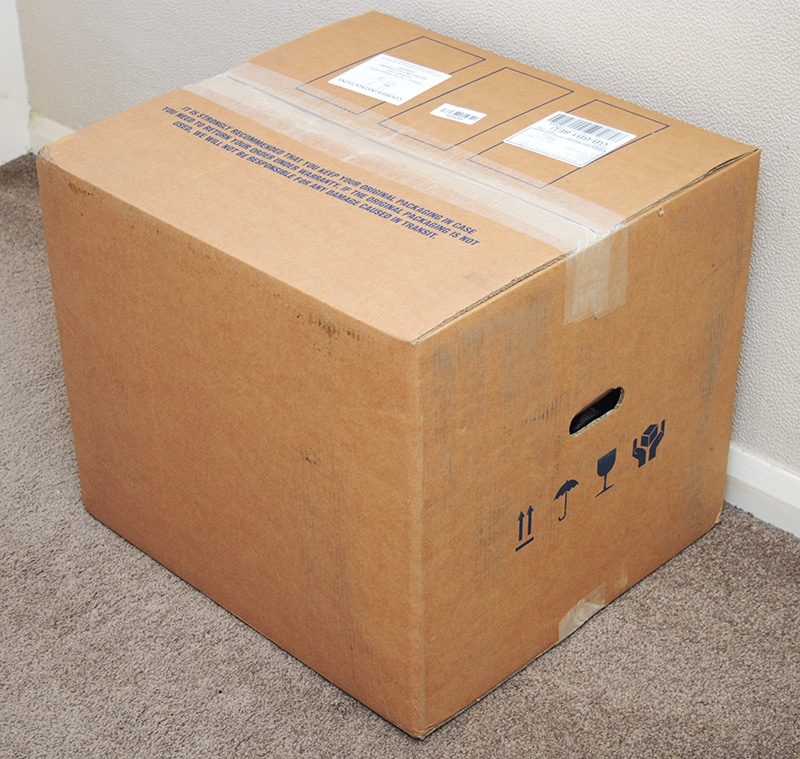 Here we can see the system is obscured by a thick top layer which houses the accessories pack. This is easily removed using two handles and helps to keep everything in its optimal position.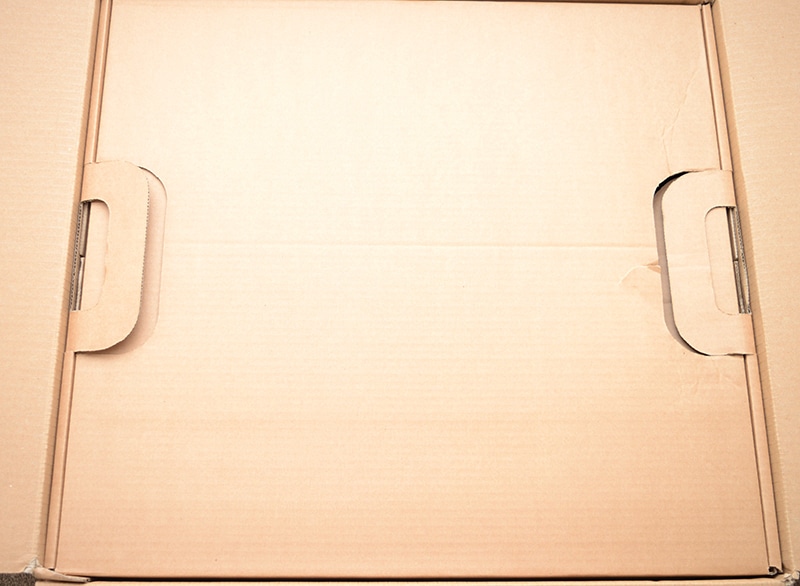 Once removed, the system is revealed for the very first time and is protected rather nicely by two flexible foam supports.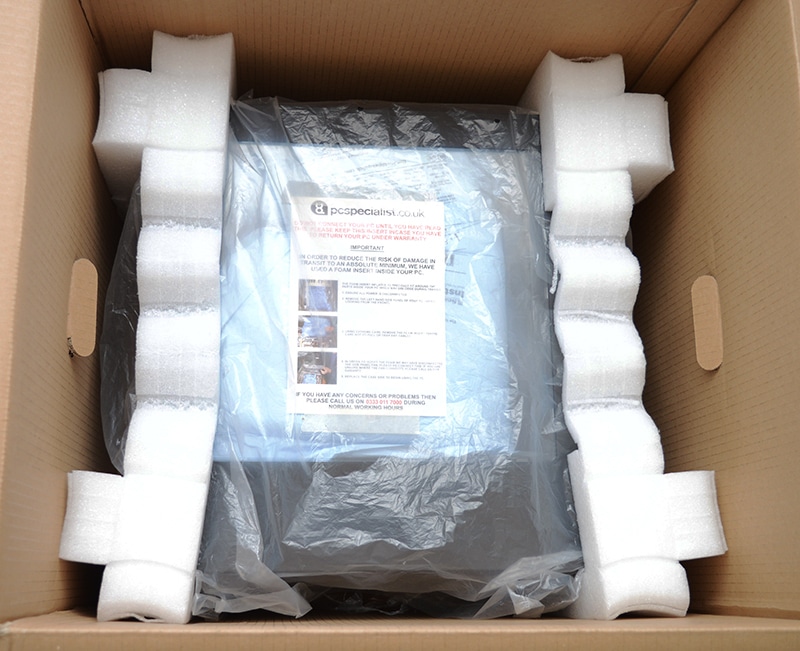 PC Specialist has posted a warning message to make sure the end-user removes the foam pack prior to switching the system on. The foam pack surrounds key components and acts as a pressure point to keep them in the correct position. More specifically, it prevents the tubing from moving and ensures there isn't any strain on the compression fittings.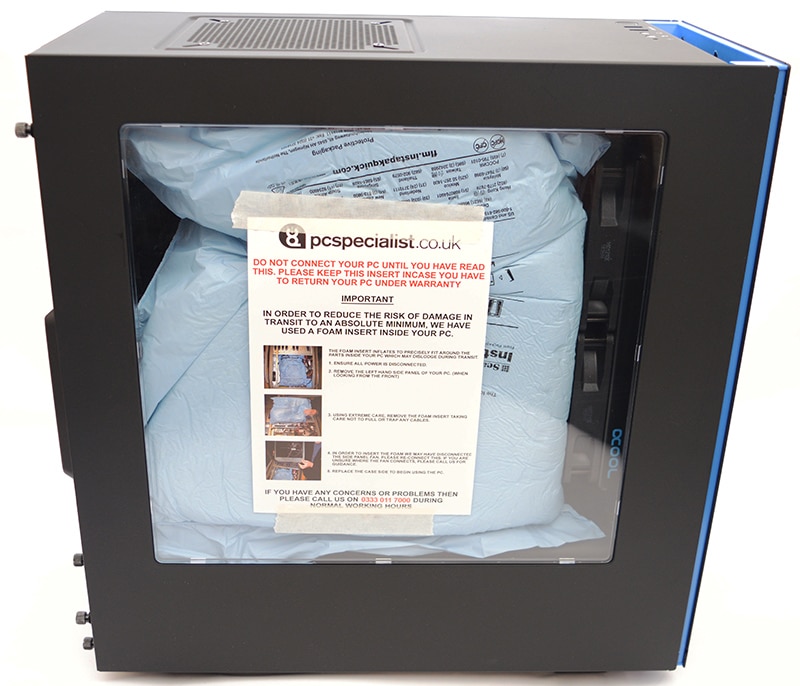 The package includes all the original power supply cables and a huge range of accessories in an attractive welcome pack.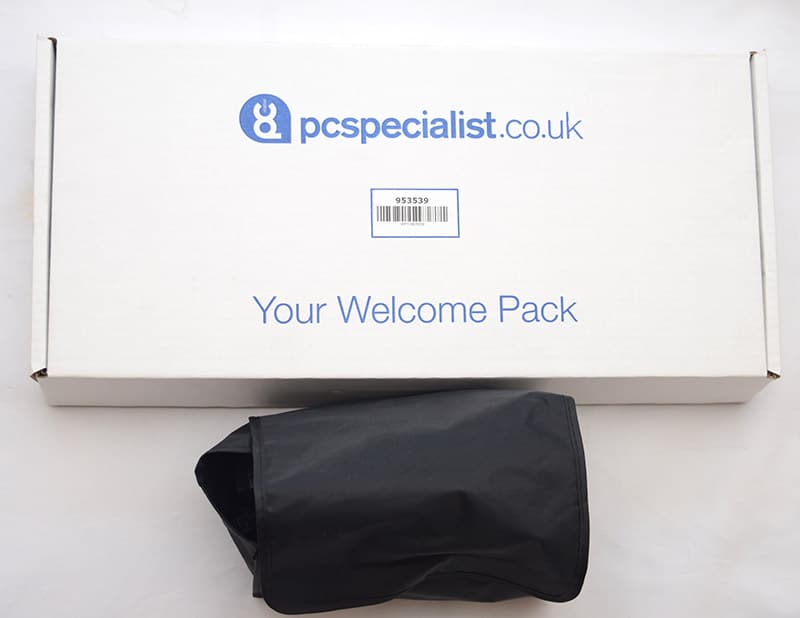 As you can see, the system comes with a welcome booklet, component documentation, driver disks, SATA cables and other useful adapters. PC Specialist deserves a lot of credit for their welcome book which is ridiculously detailed and crammed full of high-quality pictures. Even more astonishing, it's in full colour and printed using a high-quality binding.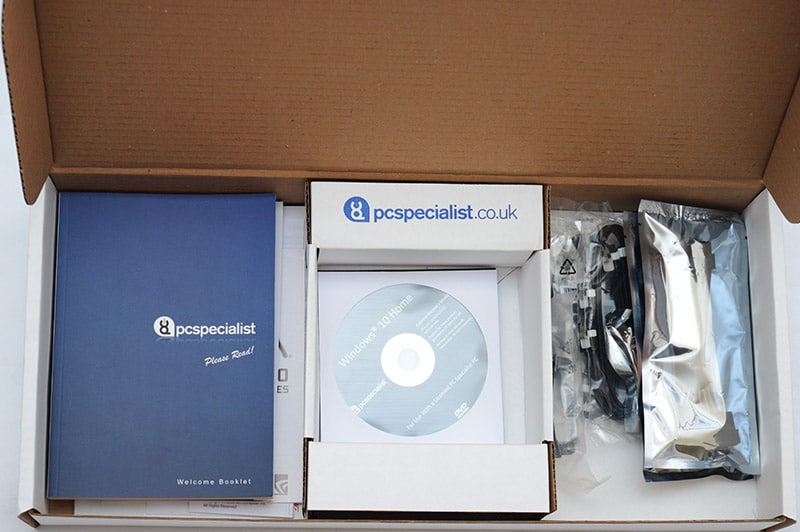 CPU-Z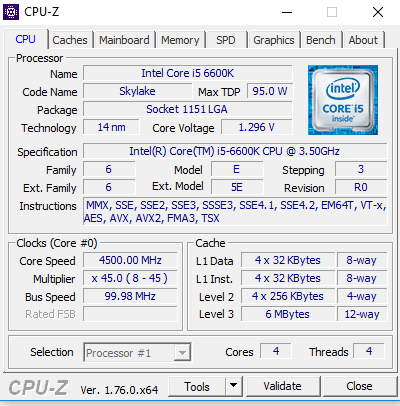 GPU-Z