PC Specialist Vanquish X200 Gaming Rig Review
---
---
---
Peter Donnell / 10 years ago

When it comes to reviews we often see graphics cards, motherboards, chassis and many other components come through the office, but it has been a while since we reviewed all of these things together, which is why today we will be taking a look at something a little special, a £899.00 custom built gaming rig from PC Specialist. PC Specialist have a rock solid reputation behind them, a quick google will find you literally thousands of five star consumer reviews, reports and generally lots of nice things to be said about the team that work there. This is of course a good thing as with any industry, reputation matters and its that reputation that grabbed our attention, we want to see what all the fuss is about!
"Each and every one of the tens of thousands of computers and laptops we have manufactured has been custom built to our customers' specifications. With our massive economies of scale we scour the world to bring you the best quality components from the biggest brands, such as Intel, AMD, Corsair and ASUS. When using our customer friendly and surprisingly easy-to-use website you'll see how we concentrate our efforts around you and in turn provide an excellent service, excellent prices and excellent after sales technical support."
Because they don't sell off the shelf systems, PC Specialist aim to see you exactly what you need at as fair a price as possible, something that generally just can't be achieved on sites like Amazon or in retail outlet stores. Given that we are a tech site I know a good percentage of you will be thinking "well, I can build this much cheaper myself!" and that's great, personally I encourage that, I too build my own systems, but not everyone can, not everyone wants to either. When your buying a hand made system from PC Specialist you're getting several things that add to the value, such as guaranteed component compatibility, technical support, a warranty, convenience and in the case of this system a professionally applied overclock.
Name: Vanquish X200
CPU: Intel Core i5 3570K @ 4.4GHz
Mobo: ASUS P8Z77-V LX
RAM: 8GB Kingston Hyper-X Beast 2400MHz
SSD: 120GB Kingston HyperX 3K
HDD: 1TB SATA III 6Gb/s
GPU: 2GB AMD Radeon HD 7870
ODD: 24x DVD-RW
PSU: Corsair TX650V2
Cooler: Corsair H40 + Arctic MX4 Paste
Case: Corsair 200R
Price: £899.00 inc VAT & Delivery
As you can see from the specification above, the Vanquish X200 is no slouch, packing a powerful setup and compared to many other retailers it's still offering good value for only £899.00 given that its pre-built, overclocked and comes with support.
The system comes in a fairly standard box via courier, nothing fancy but certainly enough to get in to you safely, so lets dive right in and see what PC Specialist have hidden within the box.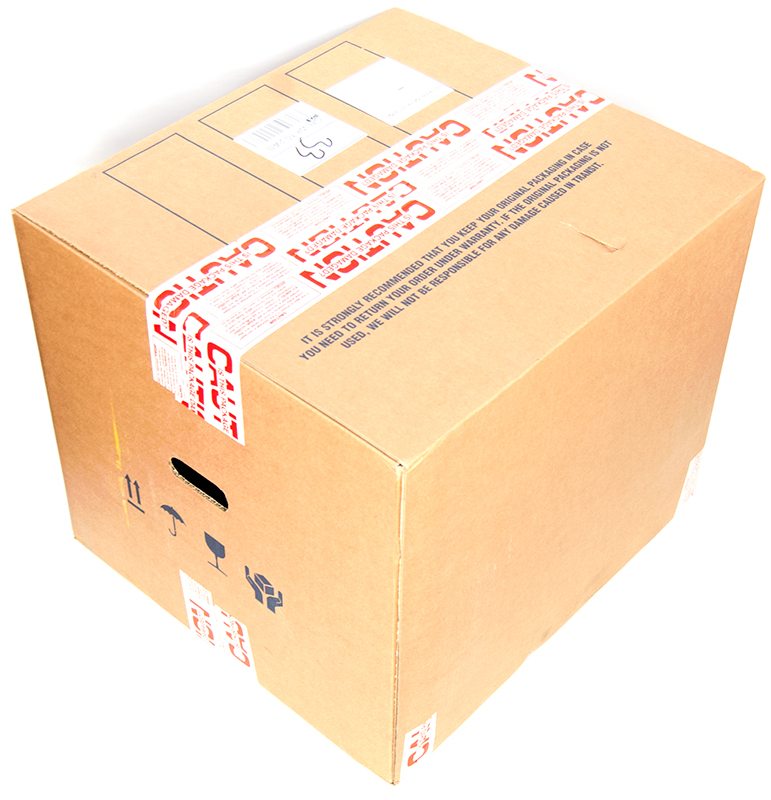 In box I found a welcome pack, a box about the same size as your average PC keyboard.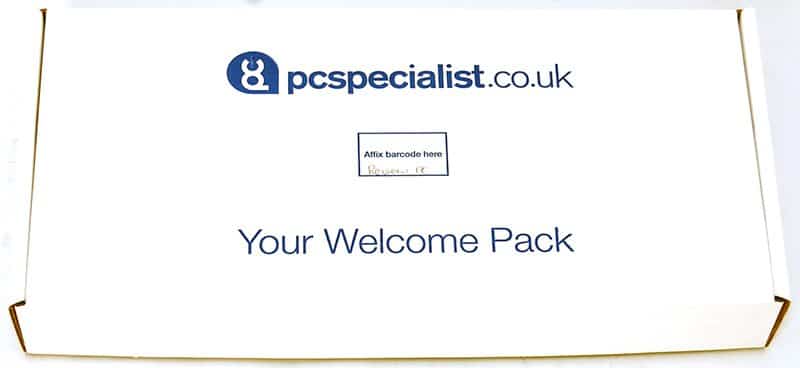 In the welcome pack you will find all the individual user guides and setup manuals for the included components, all the required driver back up discs, the spare screws and components from the chassis and the PSU power cable.