PewDiePie Deletes "A" YouTube Channel
---
---
---
Ashley Allen / 6 years ago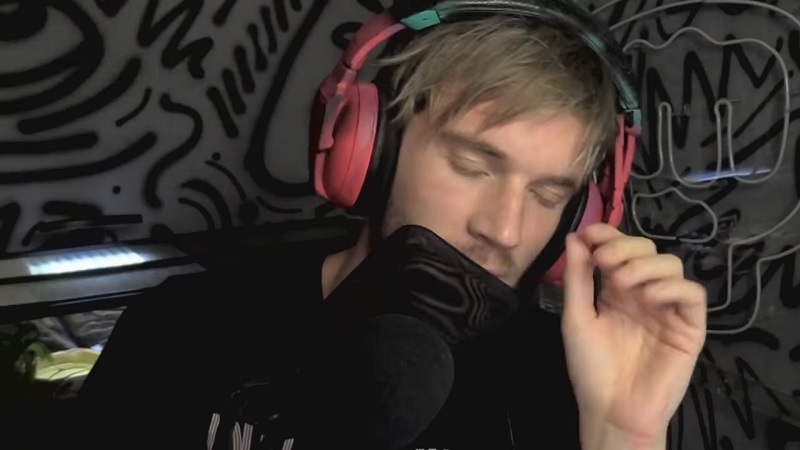 YouTube drooler PewDiePie, real name Felix Arvid Ulf Kjellberg, threw his toys out of the pram earlier this week, during which he barfed on about an odd conspiracy theory – with weird, racist overtones – that the video-sharing site was trying to sabotage him. In a pique of attention-seeking retribution, PewDiePie promised to delete his YouTube channel once it hit 50 million subscribers. Kjellberg hit that target last night:

Soon after, PewDiePie took to Twitter, reaffirming his promise:
https://twitter.com/pewdiepie/status/806981139399405569
A new video then followed:
The channel was meant to be deleted at 5pm GMT. That time has been and gone, while PewDiePie's channel remains on YouTube. If you are still seeing the video above, that means the channel remains online.
While he may well delete the channel later than initially promised, that still wouldn't mean PewDiePie has abandoned YouTube. After making his first promise to delete his channel, he assured his fans that he would just set up a new one which, no doubt, will garner nearly as many subscribers within a matter of weeks. He said: "I'm excited to delete my channel and start fresh with a new s**tty channel, probably. I won't quit YouTube, I'll just delete the channel."
"But the title says 'PewDiePie Deletes YouTube Channel'! Clickbait! Clickbait!" you cry. Well, he did delete a channel, just not his main one: the only real casualty of this scorched Earth policy so far is Kjellberg's other YouTube channel, JackSepticEye Sucks, a platform he used to make fun of fellow game commentator Seán William McLoughlin, aka JackSepticEye. A number of videos posted to the channel were taken down by YouTube for violating the site's bullying guidelines.