Phanteks Announces Power Splitter and Extension Cables
---
---
---
Bohs Hansen / 7 years ago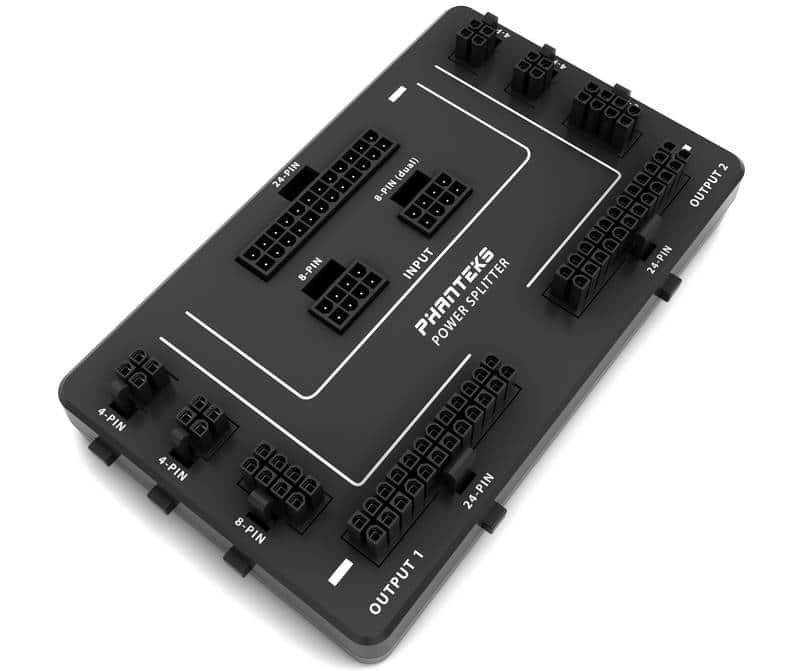 Phanteks might be most known for their PC cases, but now they're releasing more products for the quality minded user that also wants a great visual appearance. Phanteks is ready with new extension cables for your power supply as well as a power splitter.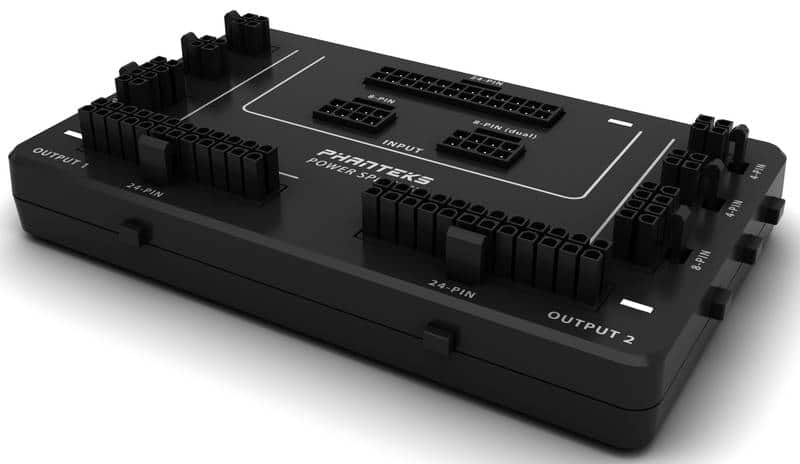 The new extension cables are longer than most other available extension kits and as they come with a length of 500mm. The extra length will make it easier for you to route the cables to their target location, unless of course you have a case that's already tight on space. Each of Phanteks' extension cables is individually sleeved in premium materials to create the luxurious look. The new cables are naturally also compatible with the new power splitter. All Phanteks' extension cables will be available in four colors: Black, White, Red, Black-Red.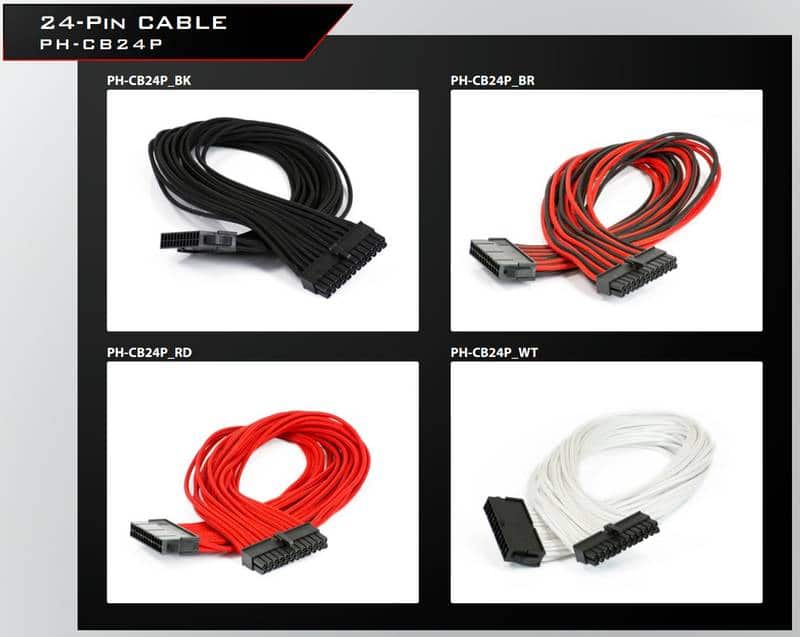 The new power splitter is an awesome little device that lets you run two systems of one power supply. That power supply naturally needs to have enough power to drive both those systems, but that's a given. The PH-PWSPR_1P2M power splitter protects and controls the 12V/5V/3.3V/+5VSB circuit to the motherboard to ensure full compatibility to mITX, uATX, ATX, and E-ATX motherboards. The Anti-Noise Inrush Protection Circuit helps to protect and stabilize the voltage signal level and also enables the power supply's various protection to prevent damage caused by inrush current surges. This means that you don't just get the dual functionality, but also a better protection and power supply.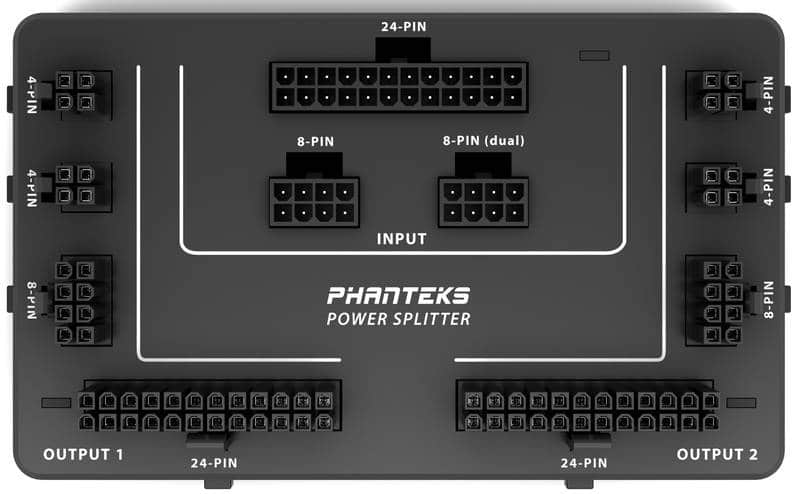 The Power Splitter features quick release buttons that will allow for cables to be released with just a push of a button. The splitter features LED indicators for both in the input and outputs, allowing you to see what is running when. You wouldn't want to accidentally unplug the wrong cable. It is compatible with Phanteks' extension cables and all standard Motherboard extension cables on the market.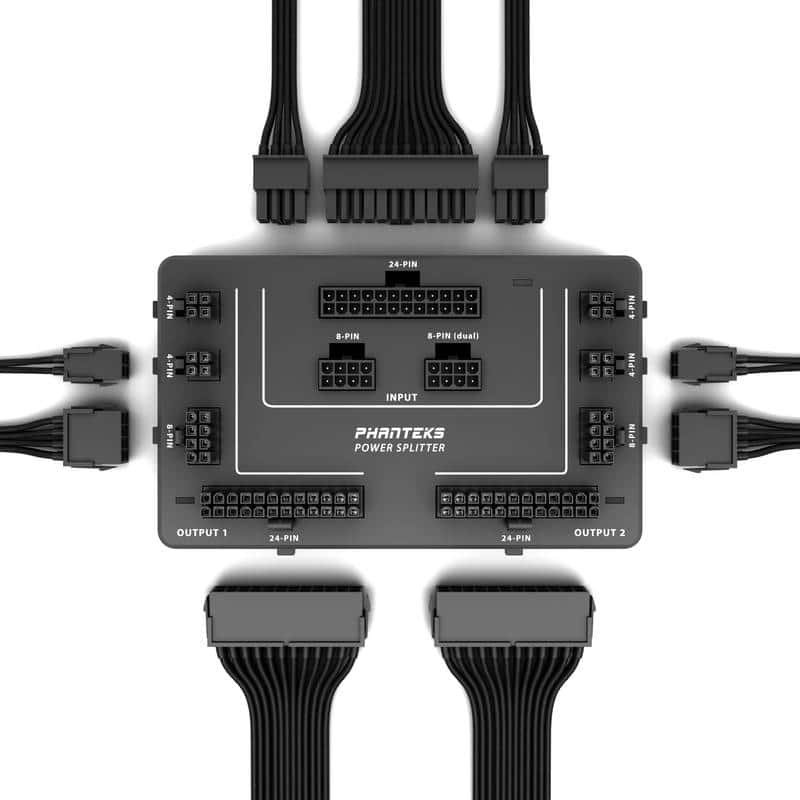 Both the new extension cables and the new power splitter will be available in December 2015. The MSRP for the PH-PWSPR_1P2M is set to £24.90 (VAT included) while the extension cable prices variate depending on the type, between £3.90 and £8.90. All of these products are backed by a 5-year warranty.