Phanteks Enthoo Pro M Tempered Glass Chassis Review
---
---
---
Peter Donnell / 4 years ago
A Closer Look – Exterior
---
The first thing you'll notice about this chassis is that huge upgrade to the left side panel, gone is the metal and plastic panel from before, and now we have a full-size glass panel, which runs edge-to-edge, mounted on four corner pegs with aluminium thumbscrews. This gives us a lovely view of the chassis interior and when you throw in your favourite hardware, it's going to look pretty special.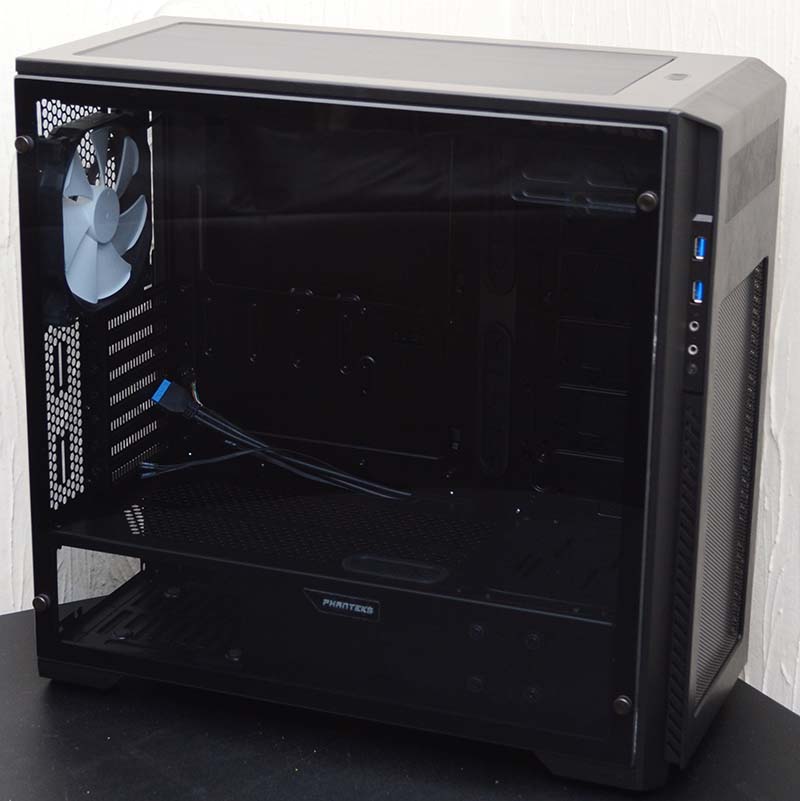 Down the left side of the front panel, you'll find a simple I/O, with dual USB 3.0 ports, as well as the HD audio jacks and power buttons.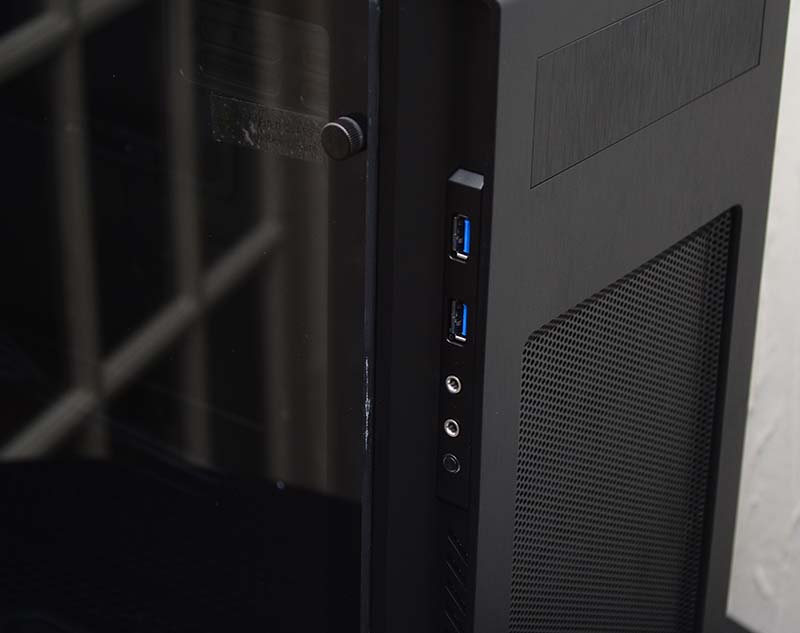 The right side panel is just a blank black panel, nothing too fancy, but it goes well with the rather stealthy finish off the rest of the chassis, well, apart from the big window on the other side, but otherwise stealthy.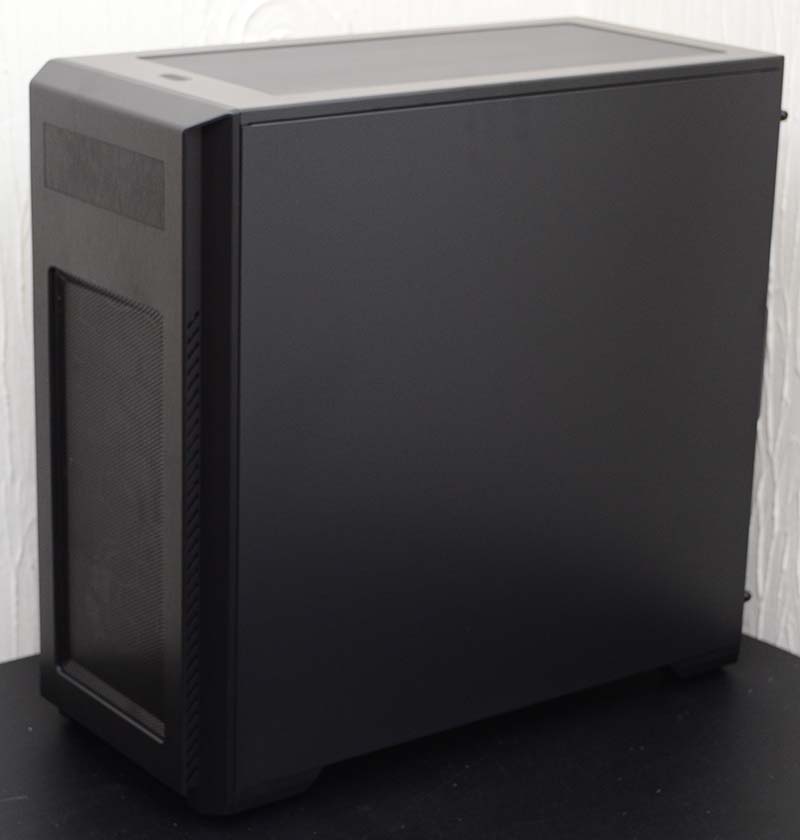 The front panel remains unchanged, with a 5.25″ drive bay up top, and that lovely recessed design to the ventilation section, behind which you can see a filter as well as the front mounted cooling.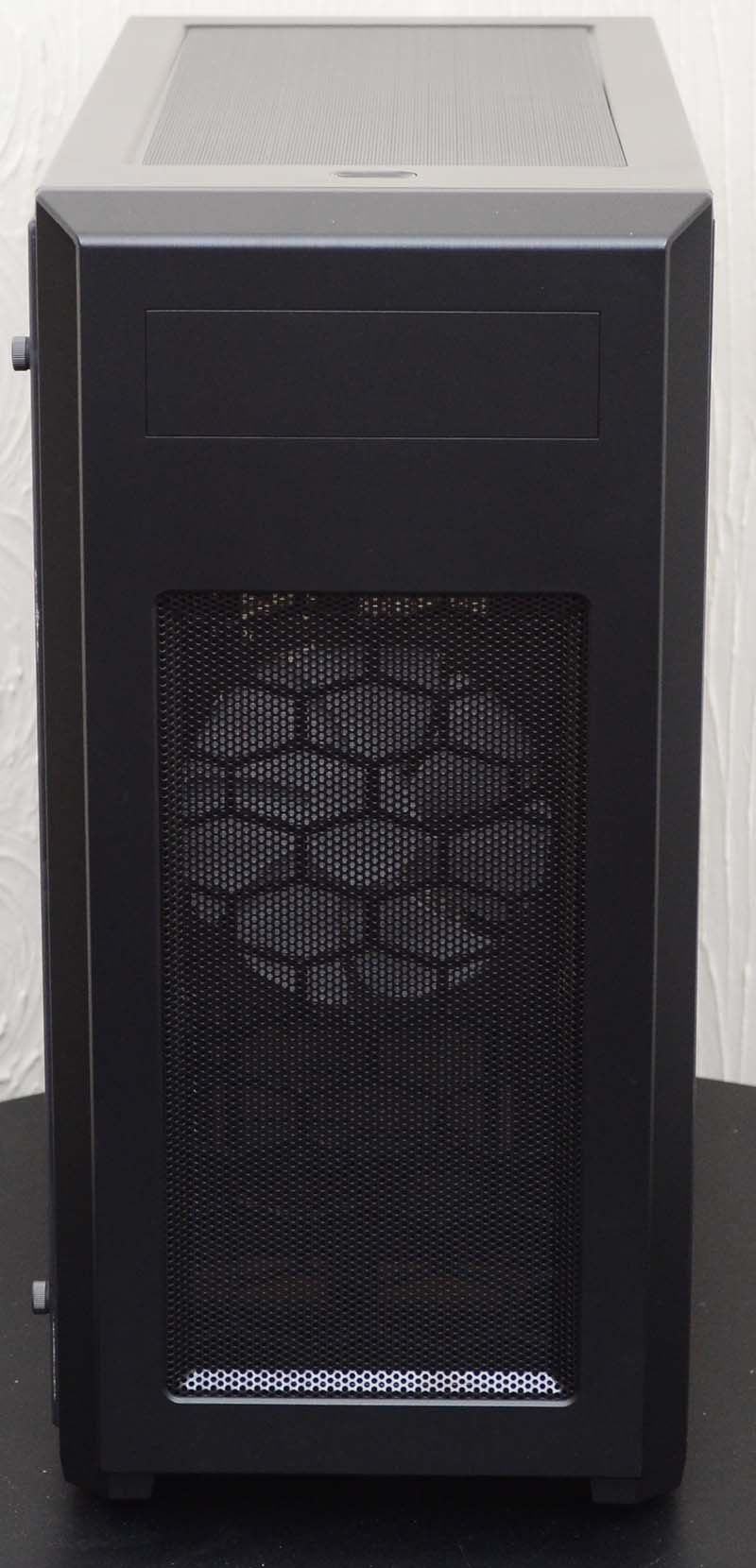 Around the back, you'll find a 120/140mm fan mount, with elongated screw mountings so you can adjust the cooler height; very handy for water cooling installations. Below that, there's a rear bracket with ventilation, as well as 7 ventilated expansion slot covers.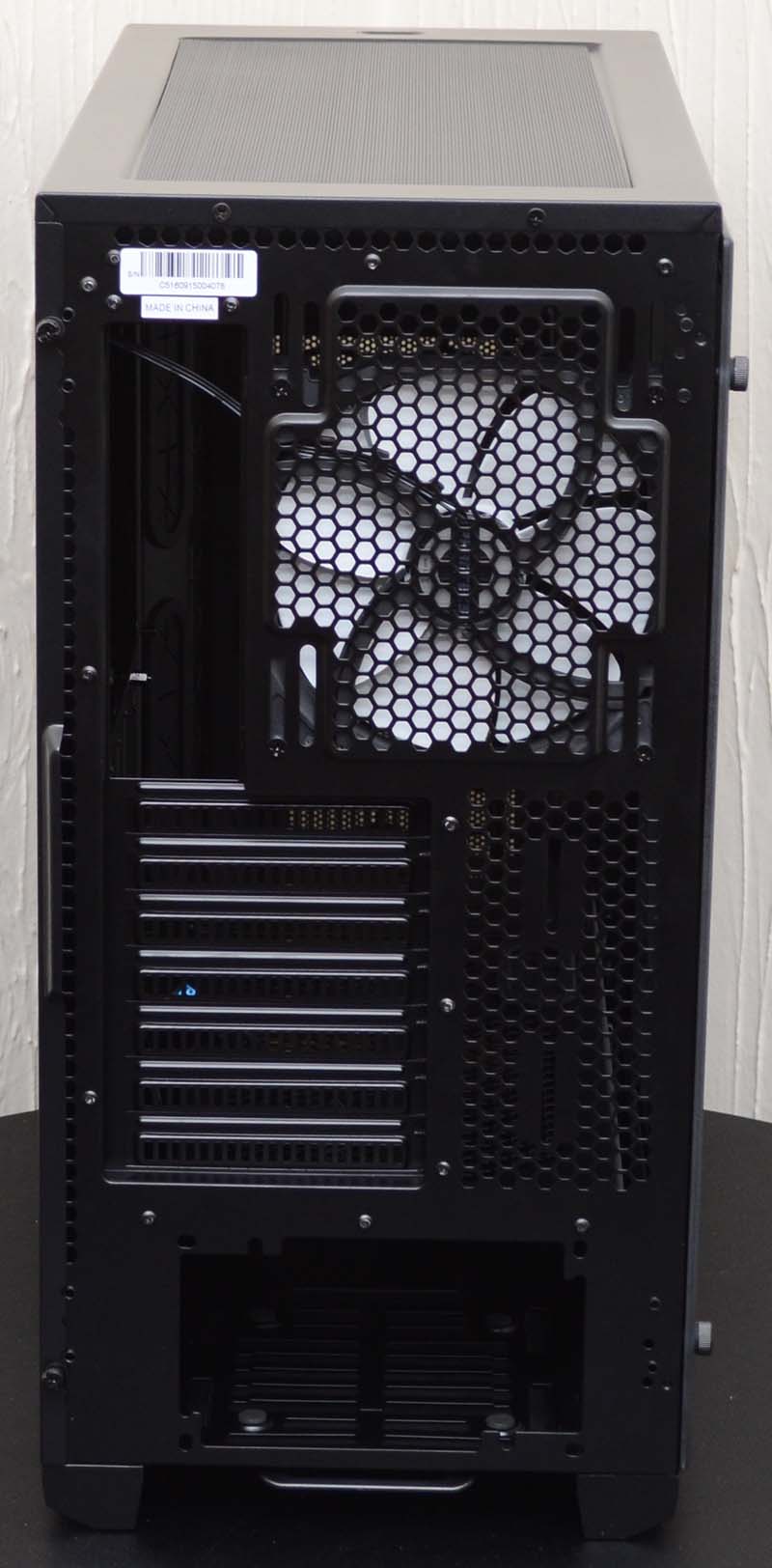 Up top, a lot of extra ventilation covered with a lift-off magnetic debris filter.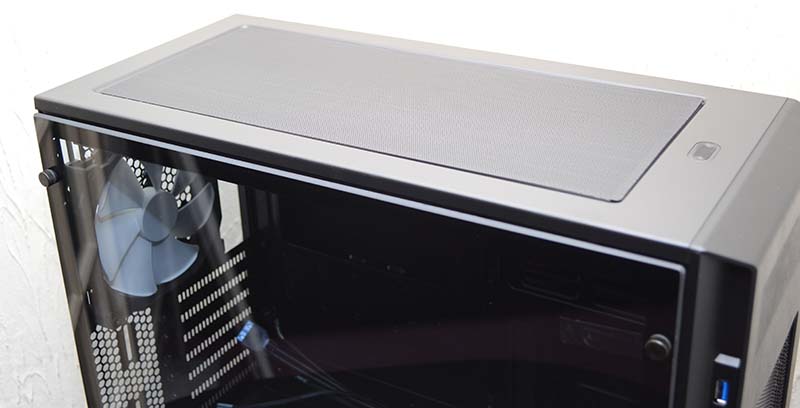 Lift it off and you can easily clean the filter or just leave it open if you prefer. You'll notice it looks like there are no fan or radiator mounts here, that's because they're on that lovely slide-out tray on the interior, keeping this panel looking neat and tidy.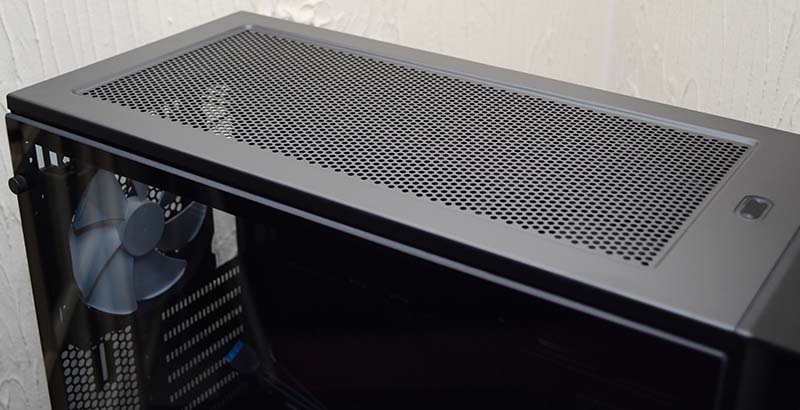 On the base, you'll find four large feet that give it good ground clearance, giving more airflow to the PSU air intake, which comes fitted with a slide out and washable dust filter for easy maintenance.