Phanteks PH-F120S and PH-F140TS Fan Reviews
---
---
---
Ryan Martin / 8 years ago

The Phanteks PH-F120S costs £11.99 while the Phanteks PH-F140TS costs £16.99. I will not attempt to review each of these fans together so let me go over my thoughts of each fan individually.

I was quite impressed by the performance on offer from the PF-F120S and in relation to the acoustic performance this was actually pretty decent. The build quality and overall design of the fan was also excellent. However, I am slightly disappointed that Phanteks do not include any adaptors. We tested the PH-F120S at 1000RPM using our own adapter, however the fan runs stock at 1200RPM and is too noisy for my liking at that speed. So if you were to buy this fan you would get good cooling performance at 1200RPM but weak acoustics, I'd recommend pairing this with a low noise adapter or a fan controller in order to get the best out of it in terms of that acoustic to performance balance.

Now despite the absence of a fan speed adaptor I still think the PH-F120S is a good buy at £11.99. If you're looking for an inaudible PC then you'd definitely need to get an adapter with this like we did. However, even then this fan is still £4 cheaper than the Noctua NF-F12s, offers similar performance and is only marginally louder at equivalent RPMs. The fact you can also get this fan in a multitude of colours is also a very nice touch from Phanteks. Therefore, I am happy to give this fan the Bang for Buck Award because it offers exactly that, although as suggestion for improvement I think Phanteks should have offered a fan speed reducer cable or PWM functionality.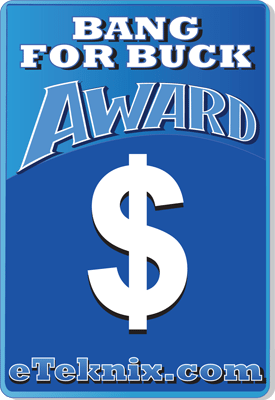 Unfortunately as we mentioned there were some issues with the Phanteks PF-F140TS in the sense that the bearings on both our samples made very strange and loud noises that are not normal to hear from a fan. Judging by many other reviews on these same fans I can safely assume we a couple of fans from a defective production bunch. This is sad because it means I am not able to come to a fair or accurate conclusion. I can only imply that given the performance of this fan's younger brother, that this fan would of also offered a similar level of excellent performance. And given the fan's extensive bundle set this fan would of been a lot more flexible. However, I will not attempt to come to a judgement because my test results are clearly flawed in the sense that they do no represent what a non-faulty version of this product would of delivered.
We would like to thank Overclockers UK and CaseKing for providing these review samples.