Phasmophobia Gets 'Nightmare' Halloween Update Today!
---
---
---
Mike Sanders / 8 months ago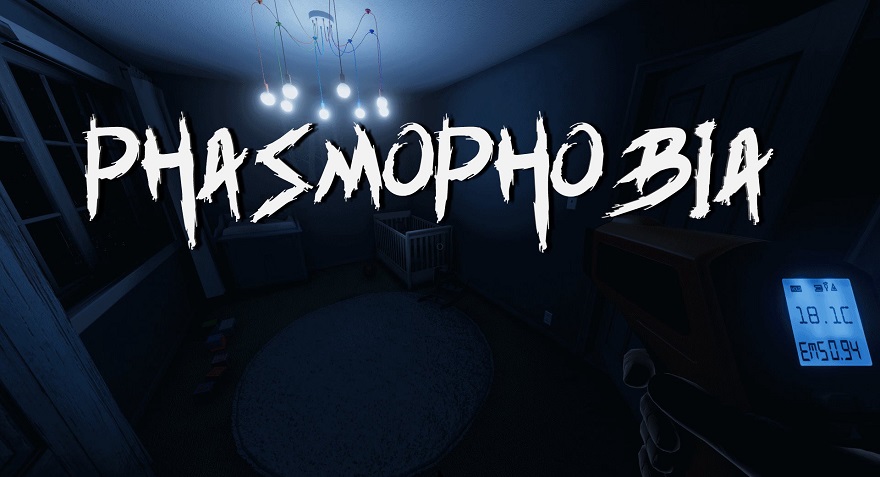 I've made very little secret of the fact that I'm a pretty huge fan of Phasmophobia. And given that I have something of a disliking for scary games, this title is definitely something of a rarity for me. – When you get with the right teammates though, it can be an amazingly fun experience as you attempt to discover exactly what kind of ghost is haunting the building you are charged with investigating. All while, of course, attempting to stop it from making you its next victim!
If there is a criticism to be made of Phasmophobia, however, then it is perhaps that ever since it was released a little over a year ago, new content for the game has been a bit thin on the ground. In other words, it can get repetitive pretty quickly. – Following a new Twitter post, however, we have some excellent news as, all going well, we will today be getting a brand new, and seemingly pretty substantial, update to the game!
Phasmophobia 'Nightmare' Update
Apparently scheduled for release today at 4 pm (UK time), developer Kinetic Games hasn't revealed much about what we can specifically expect from this new update. Well, technically, they did, but then subsequently redacted a lot of the comments. Based on their posts and a moderate deep dive from the community, however, it does seem likely that we can expect the following from the upcoming Halloween update:
A new 'Campsite' map
Two new types of ghosts
A total rebuild of the difficulty structure with the introduction of a 'Nightmare' mode.
October 22, 2021
What Do We Think?
The potential for a 'campsite' map is certainly more than a little interesting. Particularly so given that one of the game's key mechanics (so far) has been the ability to hide. I mean, can you think of somewhere you could hide on a campsite? Well, I suppose you could potentially hide in a bush, but I doubt that would do much to fool an angry ghost in hunt mode.
However you view this though, I love this game and am hugely looking forward to checking this out. Therefore, if you do decide to play Phasmophobia tonight and find someone spending an inordinate amount of time in the van pretending to be busy, say hello, as that may very well be me!
What do you think? – Let us know in the comments!