Philips 231C5 SmoothTouch 23″ IPS Monitor Review
---
---
---
Chris Hadley / 9 years ago
Introduction
---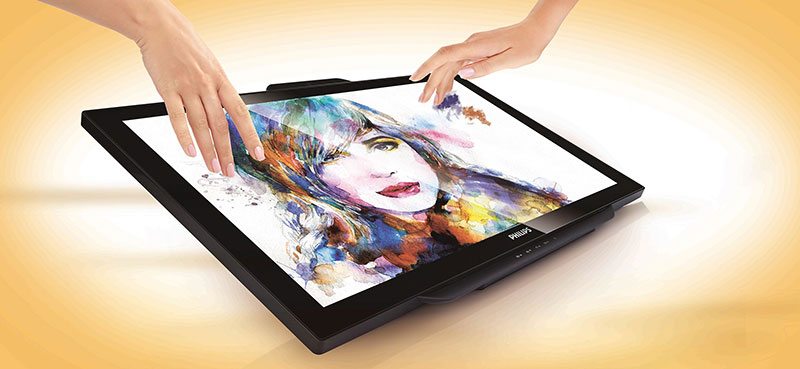 When Microsoft announced the imminent launch of Windows 8, one of the revolutionary aspects of the new operating system was its more streamlined integration into touch screen devices. Since that time we have seen touch screen capable notebooks and Ultrabooks swarm the market and the era of the touch screen computer has changed the way that many of us have interacted with our systems. For the most part, this interaction has been on mobile devices such as Microsoft's Surface 2 Pro Tablet and Intel's range of Ultrabooks, however we have also seen a number of touch screen enabled AIO's (All-In-One Systems) appearing on the market, however their appeal is not as great as that of mobile devices.
The reason for this general lack of interest is the relative performance that they have to offer in comparison to an enthusiast or gamer spec system and this is where the deciding point has been left for many users. Touch screen monitors are obviously not that new to the market, but up to this point there has not been that much of a strong appeal within the consumer markets, however since the launch of Windows 8, the interest in purchasing an after market monitor with touch screen capabilities has been growing at a steady rate.
Philips as some may or may not know are very closely related to AOC who produce some of the top gaming monitors that we have seen over the last year or so and with this partnership we have seen a range of monitors that almost covers each and every sector of the tech market. To broaden their product catalogue that bit more, Philips have been developing an all new multi-point touch screen LCD panel that offers up all the image clarity that we have come to expect from the brand, with the quality and precision that the Philips brand also has to offer.
Built in to a 23″ frame, the SmoothTouch 231C5 offers users a glorious 1920 x 1080 LCD IPS panel with a touch screen element added on the top. To set the 231C5 apart from other panels as well, there is not a stand as we would typically see, but instead a foot that extends out from the back of the panel, allowing the screen to either sit upright, or lay right back for easy use of the touch screen in design applications for example.
Included alongside the monitor Philips include a wide variety of cables including VGA and HDMI display cables, a USB3.0 lead for the touchscreen element, a kettle lead and AC adaptor, 3.5mm to 3.5mm audio cable and also a quick start guide and driver CD to install the drivers for the touch screen element of the display.