Philips Momentum 559M1RYV 4K 120Hz Monitor Review
---
---
---
Peter Donnell / 11 months ago
A Closer Look
Now, since this monitor looks identical (seriously) to last years model, please check my previous review for the unboxing here, or for product photos after I unboxed it here. I nearly threw my back out doing this last year, so I'm not doing it again, I'll get someone to help put it on the TV stand and photograph it in the testing section. Thanks for understanding!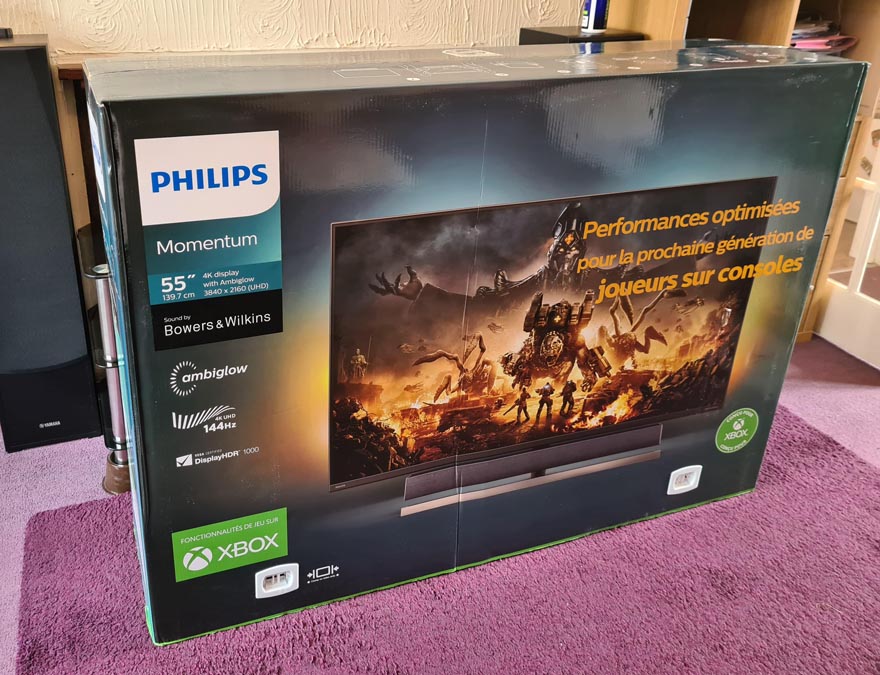 Make no mistake though, old looks or not, this is still a killer looking panel. 55″ of real estate here, with super slim bezels on all sides and a matte finish panel that will diffuse ambient light better than any other panel I've ever seen (apart from last years model).
The panel has a built-in stand, and it comes out of the box completely assembled like this. Of course, this goes some way to explaining why the box is basically 6ft x 4ft x 1.5ft and weighs as much as a house. This is a big TV, and a well made and durable one to boot. Add to that a very heavy stand, and a powerful soundbar… yeah, you can see how this is so heavy.
The soundbar looks great, albeit, I never really wanted it. It's a big step up for TV speakers, but as someone who uses their own amp and speakers, it's dead weight to me. Thankfully, I'll admit, it does look great on the front there, so even if you're not using it, it's hardly an eyesore.
The floating design of the soundbar is cool though, as its mount is mostly hidden to the centre and rear of the bar. You can see the TV uses a suspended mount down the side, allowing for some basic panel angle adjustment, without having to move the heavy stand. Plus, it gives everything that cool floating look. However, it does also support a VESA mount should you require it.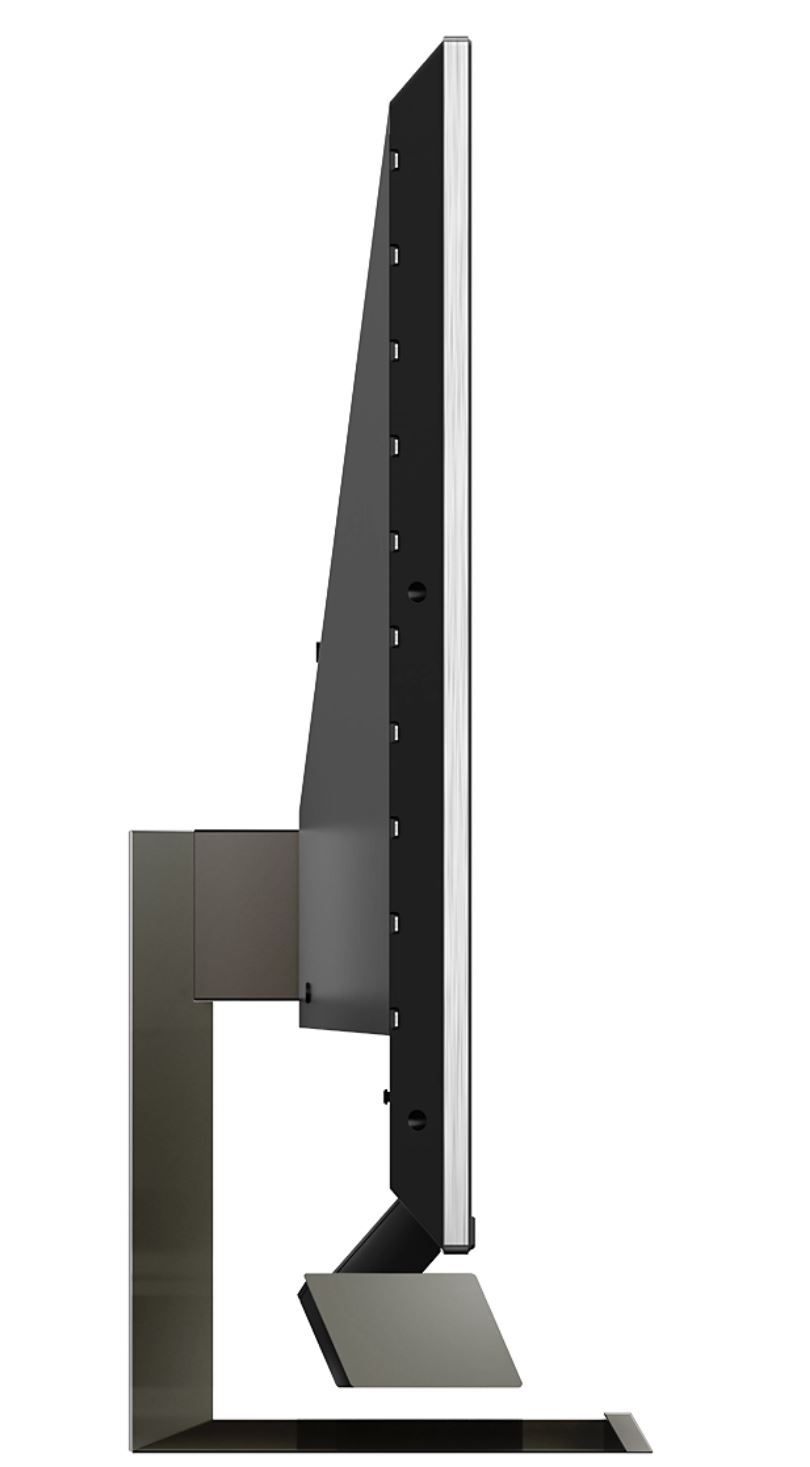 You'll find an analogue stick controller on the back of the panel, allowing you to operate menus and settings. Plus, all of the inputs and outputs, with HDMI 2.1 x 3, DP 1.4 x 1, USB-C x 1 (DP Alt mode, PD 65 W).
Behind the monitor, you see another fantastic benefit of Philips, with their Ambilight technology around the edges. This can throw out light matching the picture, or it can be set to cycle or static colour to suit your needs.
The remote is nicely design, keeping things very simple. Remember, though, this is a monitor, not a TV, so it lacks any smart features and apps, which is honestly the best thing about it. I hate smart TV interfaces, as they're usually crap or full of compromise. With this monitor, you can use your Xbox, Shield, or whatever "smart" device you want.