Philips SHB9850NC Wireless Headphones Review
---
---
---
Peter Donnell / 6 years ago
A Closer Look and Performance
---
Despite their unwieldy product name of SHB9850NC, these headphones are anything but. They're far from heavy, but the do have a lovely balanced weight to them. They feel like a top-quality product to hold in your hand and the plastics and metal components look and feel very nicely finished.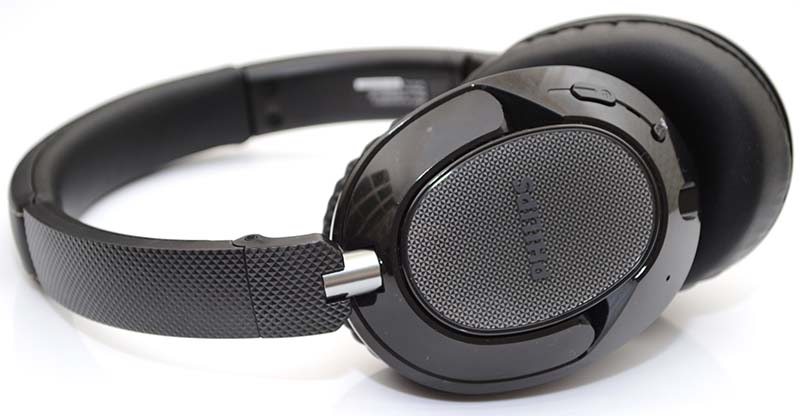 Comfort and Adjustment
The headband is auto adjusting, so you pop them on your head, pull the earcups down and they'll sit at your desired size. I have quite a big head and a lot of over-ear headphones don't quite fit right. I was pleasantly surprised that this wasn't the case with the Philips set. Another nice thing is that the ear cups can be turned inwards, and have vertical pivots. This ensures the fit flush around your ears, helping further enhance the noise dampening properties of the ear cups. Despite having large drivers, they're still fairly compact too, so you don't feel over-encumbered while laying back in your seat with them on.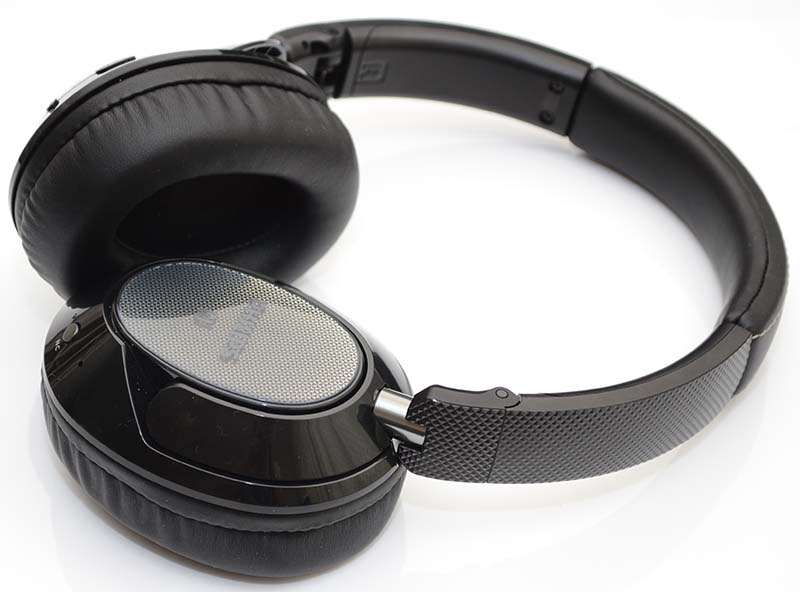 With the auto-adjusting headband, the pivot and the swivel features, you can also fold the headset in on its self. This is very handy for storage, and I found them much easier to pack into my carry-on luggage for the long-haul flight section of my journey.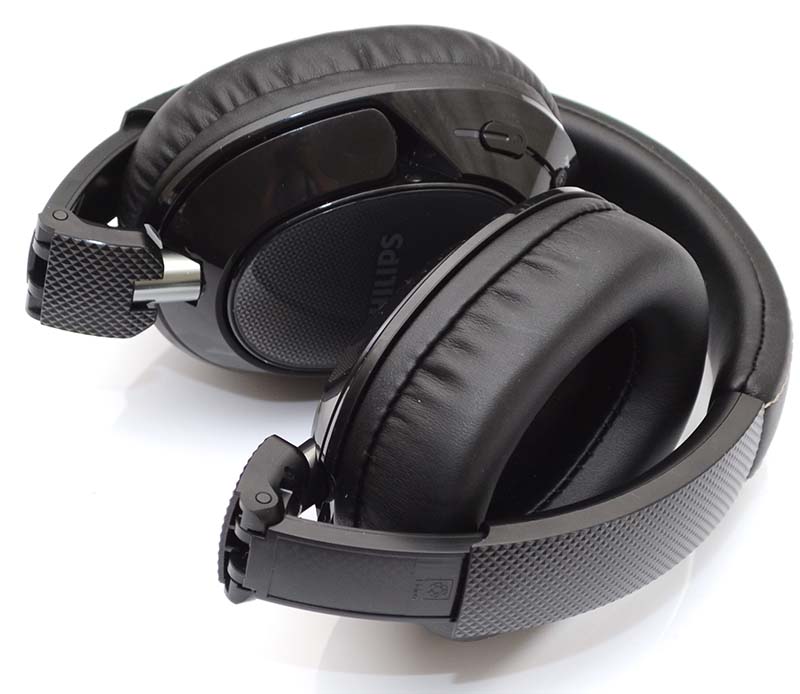 Functions and Features
The headphones are completely wireless, at least for those using them with a Bluetooth device. Pairing them up is nice and straight forward and it means you can avoid any unwanted cable tangle. This is obviously a welcome feature if you're sat on an aeroplane with limited moving space. There is also a 3.5mm cable included in the box, so it's compatible with just about everything from older iPods to console controllers too.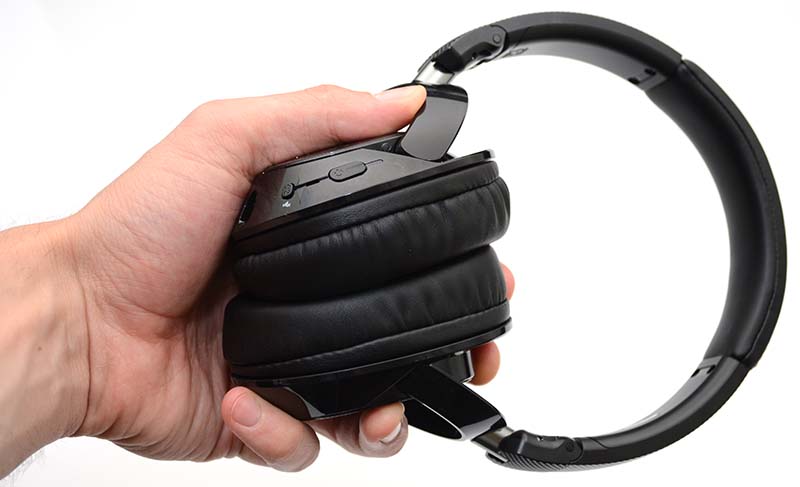 The controls are super easy too, with power and Bluetooth on one side, and the NFC on/off on the other. There are some touch controls on the back of the ear cups too, should you need to tweak volume, tracks, or answer a call.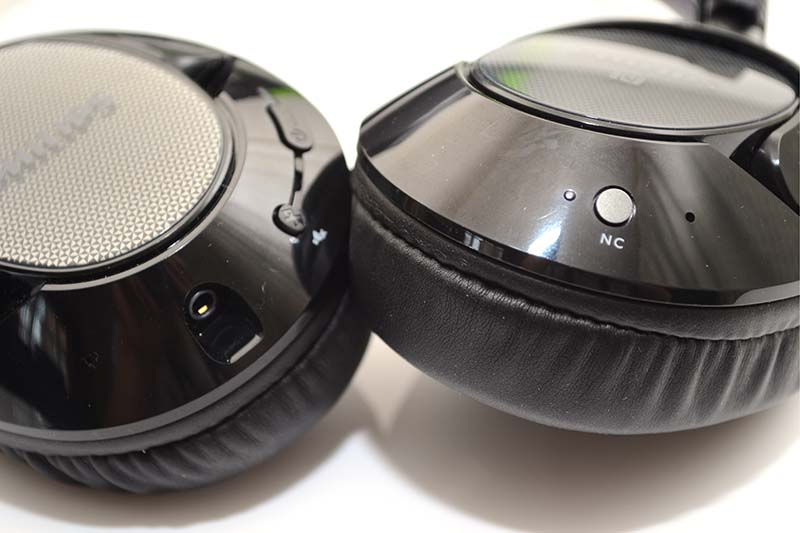 Performance
I've been using these headphones day and night for work, gaming, music, travelling, phone calls, etc. What's surprised me is that I've continued to use them at my desk, after my long-haul flight. Rather than go back to my usual gaming headset, the Astro A40's. They're certainly comfortable, but it's their multi-purpose design that I love the most. I can hook them up to my Xbox One/PS4 controller easily enough, my old but trusted iPod Nano, my PC, or pair with my Mobile and even my Echo Dot.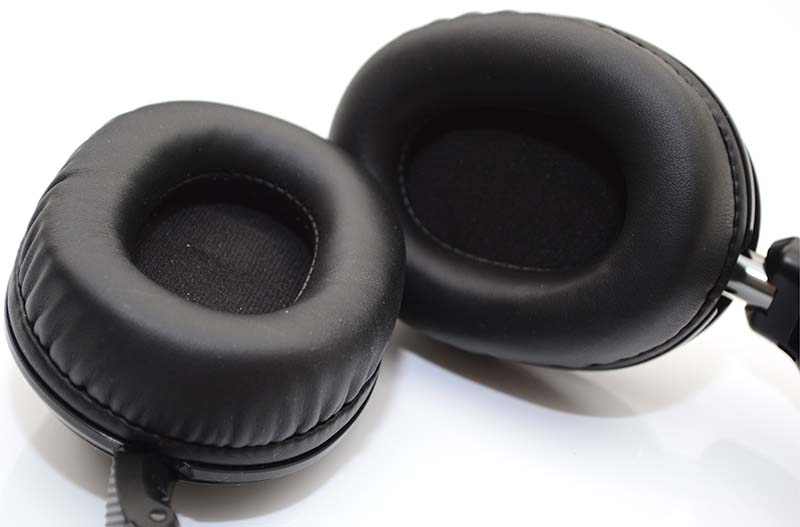 The noise dampening of the headphones is pretty robust. The leather ear padding forms a nice seat that's not so hard to be uncomfortable. This locks in the sound and locks out a lot of unwanted noise. It also has the byproduct of helping tighten up the bass response. The headset certainly has a mighty thumb in bass heavy media. However, there's still a crazy amount of detail in the mid and high frequencies that put a big grin on my audiophile-esque ear drums. They're a delight for movies, music, gaming, phone calls, everything really.
Active Noise Cancellation
When I first gave them a quick try at home, they managed to dull out the sound of my fan in the office. "Neat" I though. It wasn't until I got on the flight from London to Taiwan via Thailand that I gave them a proper run in. I enjoyed the new Logan movie, and was lost in a few albums by Devin Townsend. Even with ANC on, everything sounded fantastic. Sitting just behind the front of the right engine of the 777-300ER, it's not going to be "quiet". With the headphones on (no audio playing) the noise was a dull bass-riddled roar. Enable the noise cancellation and I was blown away. That giant jet engine wasn't completely silent, but honestly no louder than one of these.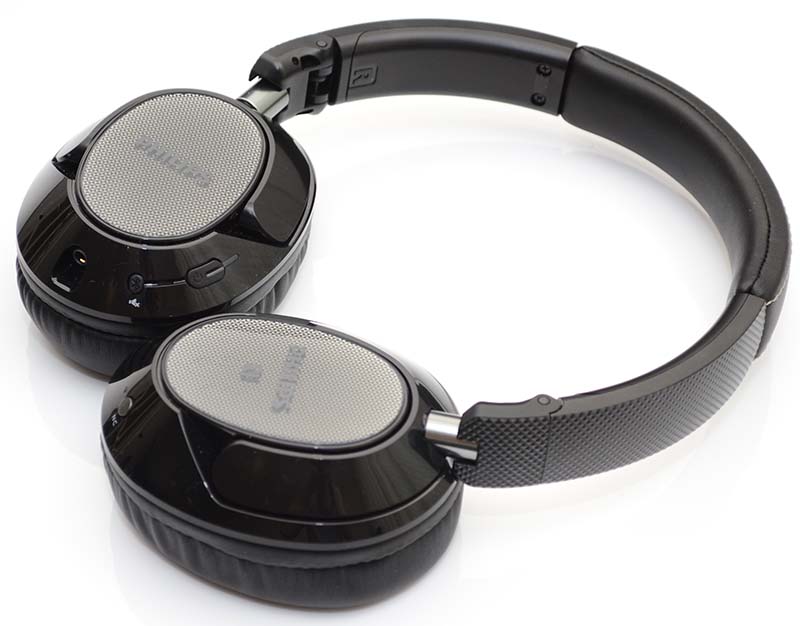 In the 5+ years that I've been travelling the world, I have never truly slept on a flight. The noise is just too much to properly go beyond that catatonic nightmare of waiting to fall asleep, no matter how much Gin I consume. This flight, however, I slept for several hours. My music finished, and I had left the headset on, so no audio but still had the benefit of ANC at play. I slept for my flight home too, I got a good 8 hours while wearing the headphones. Most expensive earplugs I've ever used, but not complaining.
The boss even managed to capture me passed out in peace. I won't show you the picture of my fully head back snoring with my mouth open… but I can thank these headphones that it exists, ha!