Philips Unveils Two New Lightweight Gaming Headsets
---
---
---
Mike Sanders / 2 years ago

Headsets are peripherals that are often underappreciated. However, clear sound and comfortable wear are nearly always of the utmost importance, and particularly so during long gaming sessions. Today, gaming has become so rich, complex, and immersive that the individual gaming set-up can constitute a competitive advantage. Clear and distinctive sound and a good microphone for in-game communication result in clear benefits in a team-based battle royale, action RPG, and MMORPG games. But also for work-related or private audio or video calls headsets that provide and produce clear audio and sit comfortably on a person's head can make all the difference.
A continued focus on meeting consumers' needs, combined with extensive technical expertise, has led to the launch of the first series of gaming headsets in the Philips Gaming portfolio. The lightweight over-ear design, adjustable headband, and soft cushions ensure an optimal fit and long-wearing comfort in two different models: Philips TAGH301BL and Philips TAGH401BL.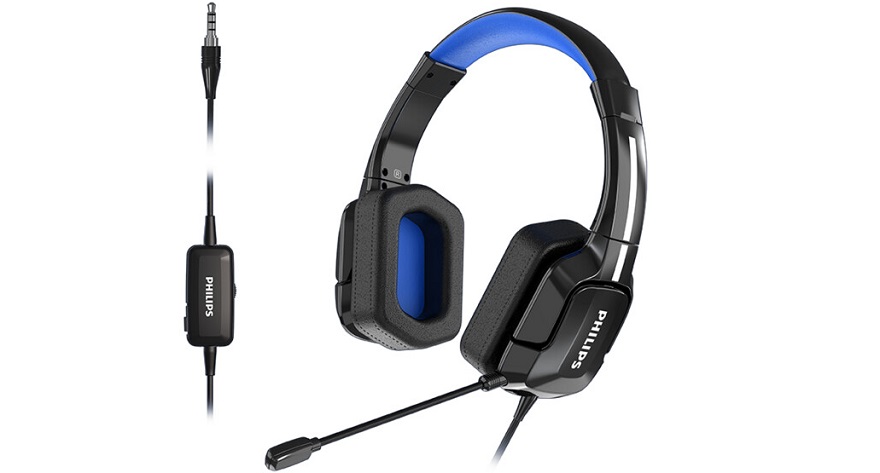 Philips Lightweight Gaming Headsets
Philips TAGH301BL: exciting sound and comfort in a lightweight package
The Philips TAGH301BL is an essential wired headset characterised by a unique headband construction that provides a personalised and comfortable fit. In addition to headband adjustment, it offers long-wearing comfort thanks to its soft inner cushions and its cool-feeling PU ear cups. And with a weight of just 211 grams, it's delightfully light!
For easy and comfortable use, the headset features a 1.8 m cable with a universal 3.5 mm connector. And the easily accessible multi-function remote controller (with mute switch) and a clear-sounding microphone meet the demands of gamers and professionals alike.
The 40 mm neodymium speaker driver in each ear cup delivers audio without distortion while assuring clear sound and rich, bold bass. The closed-back design delivers great sound isolation to enjoy every detail; sound isolation is a must-have if you're gaming in a noisy environment in order to fully concentrate on what you are doing despite distractions.
Philips TAGH401BL: immersive 3D sound meets comfort and functionality
The Philips TAGH401BL headset is a step up for gamers. The professional and well-respected Dirac HD/3D sound technology provides a dramatic sound quality upgrade with accurate spatial positioning for a natural and transparent audio experience. This feature is available for Windows PC users, who can control the 3D and HD technology directly via the remote controller after installation. These precision-balanced speakers can help in multiple games, to ensure you will never be taken by surprise by an opponent.
It weighs just 250 grams and features an adjustable headband for an optimal fit and long-wearing comfort thanks to its headband adjustment, soft cushions, and cooling-feel PU memory foam ear cups. The design features a breathing white light on each side and allows for multi-way compact folding as well.
The 2.5 m cable ends in a USB 2.0 plug for intuitive connectivity and features an inline remote controller to adjust speaker volume and mute the microphone. Through the inline control, one can also easily adjust the surround sound between Stereo, 3D, and HD. No more sudden loud cutscenes either, as the volume can be adjusted promptly with the inline control.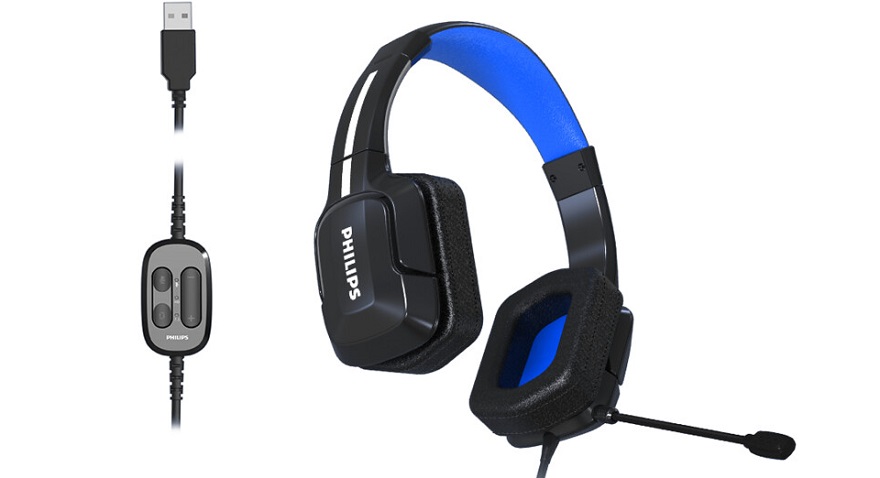 Price & Availability
The Philips TAGH301BL and Philips TAGH401BL will be available from August 2021 at an RRP of £32 and £51, respectively. So, in terms of cost, these do seem to represent some excellent value for money and, more so, from an exceptionally recognisable and reputable brand. Therefore, if you do want to learn more about Philips headset products, you can check out their official website via the link here!
What do you think? – Let us know in the comments!