Phobya MaxGuide 6 Dualbay Fan Controller Review
---
---
---
Ryan Martin / 10 years ago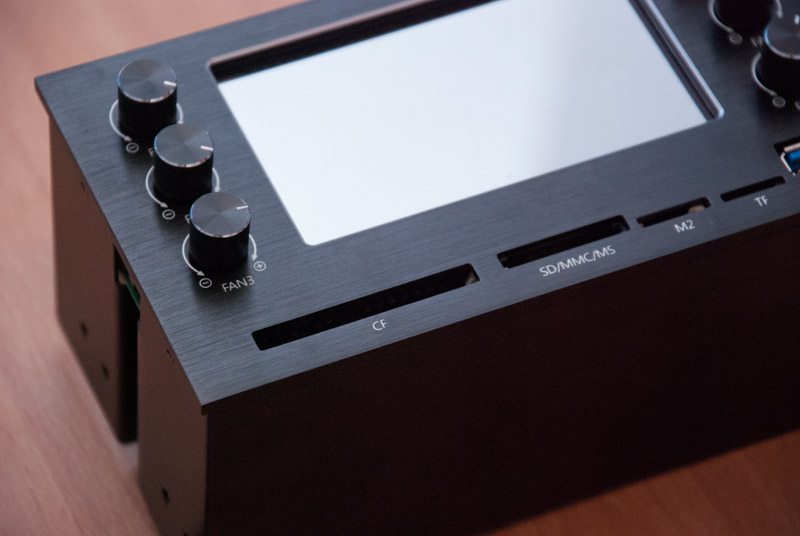 Fan controllers are products that we are definitely getting a lot more into these days having already taken a look at Phobya's Touch 6 and Lamptron's CW611. Today we are taking a look at another fan controller from Phobya's range of fan controllers and we have their newly released MaxGuide 6 Dual (5.25″) Bay fan controller. Like a lot of fan controllers that are available on the market today the Phobya MaxGuide 6 Dual Bay fan controller is manufactured by Sunshine Tipway Electronics (STW for short) and resold by Phobya in the UK, North American and European markets. This particular Phobya fan controller is based on the STW-6048 while the Phobya Touch 6 we looked at was based on the STW-6050 and as far as I am aware the NZXT Sentry Mesh is based off the STW-6051 (but I may be wrong, though the resemblance is striking).
In most cases companies will just take these Chinese built and manufactured units, rebrand them and then add on a margin for themselves. However, Phobya are more or less offering them for the same price it would cost the consumer/user to import it from China, and you have the peace of mind that it comes with a Phobya warranty. For this I respect Phobya but it was necessary to bring it to your attention and this is something consumers should be aware of – that is where and how your goods are made.
In terms of specifications you can find those here on the STW website or here on the Aquatuning website (who sell the EU/UK/NA version that you and I are likely to buy). The main features about this fan controller are that it has 6 channels support 36W each, multiple card readers (CF/SD/MMC/MS/M2/TF), a USB 3.0 port, a 3.7 inch LCD display and a fully metal construction. Without any further ado let us move through and take a closer look at this unit.