Phobya Nano-2G 12 Bionic 120mm Fan Reviews
---
---
---
Ryan Martin / 8 years ago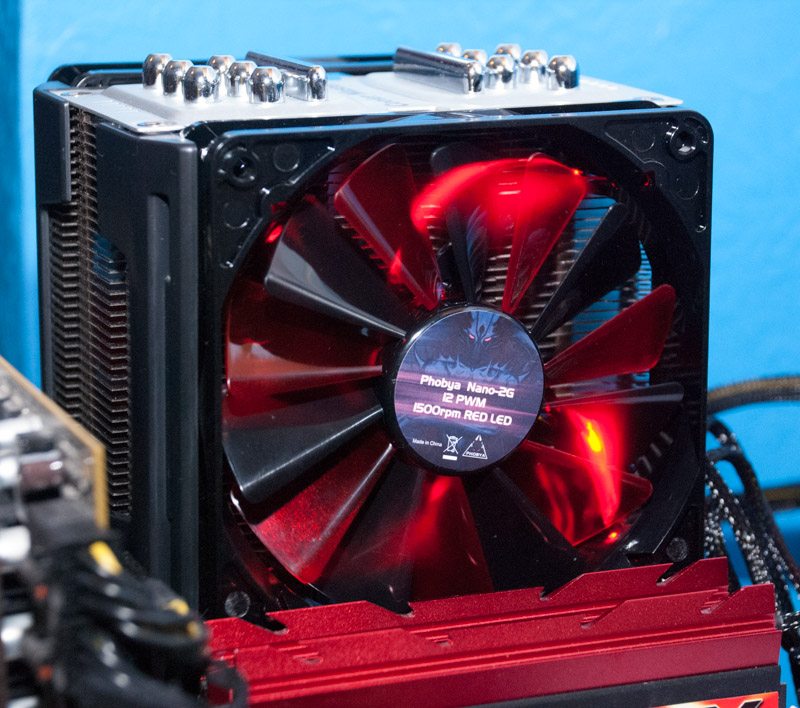 Phobya are a big name that we would traditionally associated with water cooling products like radiators, yet water cooling needs fans to work so it isn't surprising that Phobya have an extensive range of fans to choose from. The fans we have today from Phobya cover a wide variety of usage scenarios with a Red LED fan, a slimline fan for space constrained systems and a Noiseblocker fan for a great compromise between noise and performance.
Phobya aren't a brand we have encountered much before here at eTeknix and in fact I am not sure if we have ever tested any of their products before. But today we have a trio of fans from Phobya in for review. First up we have the Phobya Nano-2G 12 PWM 1500RPM Red LED fan. Next we have the Phobya G-Silent 12 Slim Edition 1800RPM fan and finally we have the Phobya NB-eLoop 1600RPM Bionic fan. We will be giving these fans our usual treatment and conducting tests with them in push-pull to bring you comparable results of 11 120mm fans in total.
Without any further ado let us take a look around each fan, its packaging and contents before giving you a performance and acoustic summary.