Pi Zero Is the Smallest and Cheapest Computer so Far!
---
---
---
Cernescu Andrei / 7 years ago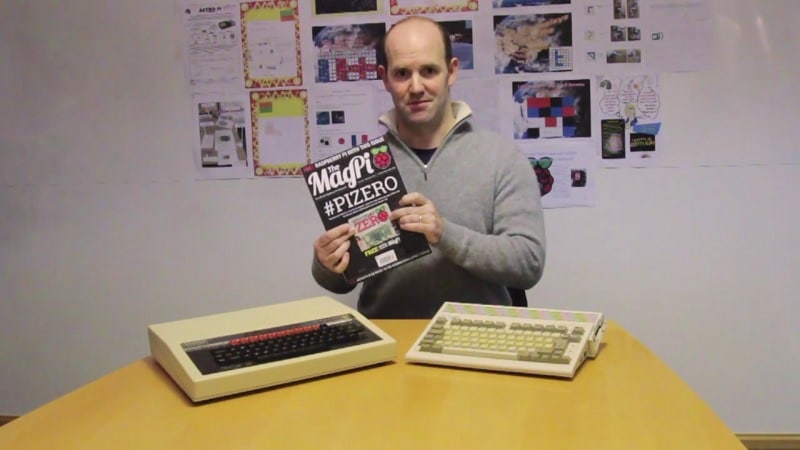 It's quite incredible how a device as small as a credit card now boasts more computing power than a PC that used to occupy an entire desk. According to recent reports, the smallest and cheapest computer in the world right now is the Pi Zero, and it was created by a company called Raspberry Pi. Measuring in at 6.5cm by 3cm, this Welsh-made device runs on a modified version of the Linux OS named Raspbian, and it is powered by a 1GHz processor and 512Mb of RAM. Other highlights include a mini-HDMI socket for 1080p video output at 60 FPS, as well as a micro-SD card slot. Coding tools such as Sonic Pi and Scratch, as well as games such as Minecraft, run perfectly well on this mini-PC, which costs just £4 in the UK and $5 in the United States.
Eben Upton, the founder of Raspberry Pi, had a few words to say about this new product, and so he wrote the following in a blog post:
"Of all the things we do at Raspberry Pi, driving down the cost of computer hardware remains one of the most important. Even in the developed world, a programmable computer is a luxury item for a lot of people, and every extra dollar that we ask someone to spend decreases the chance that they'll choose to get involved. The original Raspberry Pi Model B and its successors put a programmable computer within reach of anyone with $20-35 to spend […] At the start of this year, we began work on an even cheaper Raspberry Pi to help these people take the plunge."
With more than 5 million units sold since its launch, the Pi is now the world's most successful computer, but things might change soon as BBC's pocket-sized codeable computer named Micro:bit will soon be ready to hit the market. As for the Pi Zero, it is currently being offered for free with a purchase of the December edition of The MagPi magazine, which costs just £5.99.
https://vimeo.com/146893658