PixARK – Minecraft/Ark Survival Evolved Hybrid Releases Soon!
---
---
---
Mike Sanders / 5 years ago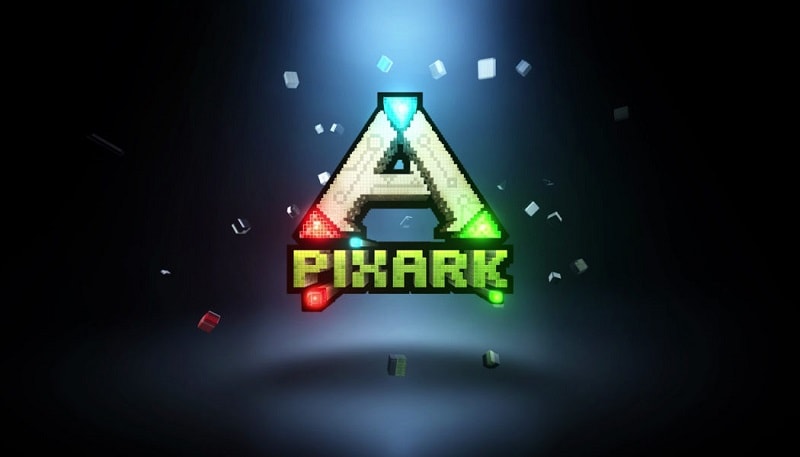 PixARK Due For Release Soon!
Between Final Fantasy XV, Ni No Kuni 2 and Sea of Thieves, March has been a fantastic month for gaming. It looks like, however, one final awesome edition is set to squeeze in before the end. So clear your gaming calendar and make sure you have funds in your Steam account because this is one you're not going to want to miss!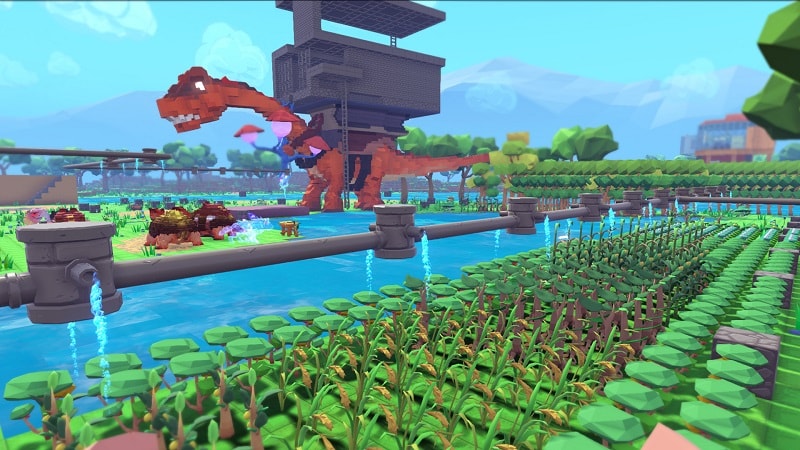 What is the game about?
Well, the easiest way to answer that one is to throw a couple questions back at you. Do you know Minecraft (if not, what cave are you reading this from?) and ARK Survival Evolved? If yes, did you like them? If you answered yes to both of those than PixARK is definitely going to be for you as the game combines elements from both games into one fantastic hybrid design.
Developed by Snail Games USA this is without a doubt their most ambitious project to date. Amazingly though, the game has also managed to get formal permission to develop the game using the ARK name from developer Studio WildCard.
What Snail Games has to say!
From the Official Steam page for PixARK, this is what Snail Games USA has to say about it:
Enter a world of mystery, danger, ancient dinosaurs, mythical beasts, and cubes! Work by yourself or with a tribe of others to gather materials, craft useful items, tame wild creatures, and build huge bases to survive in PixARK!
In regards to the early access, the developers are also making it very clear to those who come on board that despite releasing soon, their job isn't over yet!
"Acting on community feedback is a major part of our development process – we'll be constantly scouring Steam Discussions, as well as other forums, subreddits, Twitter mentions, smoke signals, and more to make sure we have a clear idea of how the community wants to see PixARK develop."
Releasing initially in early access, the game already looks impressive and if you want to get in early with your own private server, there is already an option for you!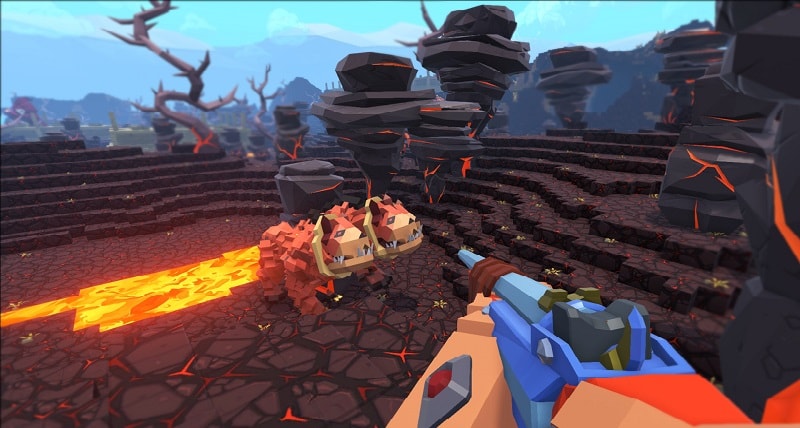 Server Rental With GXTGaming
Similar to Minecraft, games such as this which allow your creative thoughts to run wild are always best on a private server. While public servers are always an option, anyone familiar with any creation game knows that they are a minefield of griefers and trolls just waiting for the opportunity to wreck your good work. If that wasn't enough, usually after a week all your efforts get erased in a reset.
As such, GTXGaming is already offering you the opportunity to rent your own PixARK server. With it, you will be able to generate your own maps, post server messages, back-up your creations and, of course, create your PixARK world as you see fit!
The GTXGaming website can be visited by clicking this link here!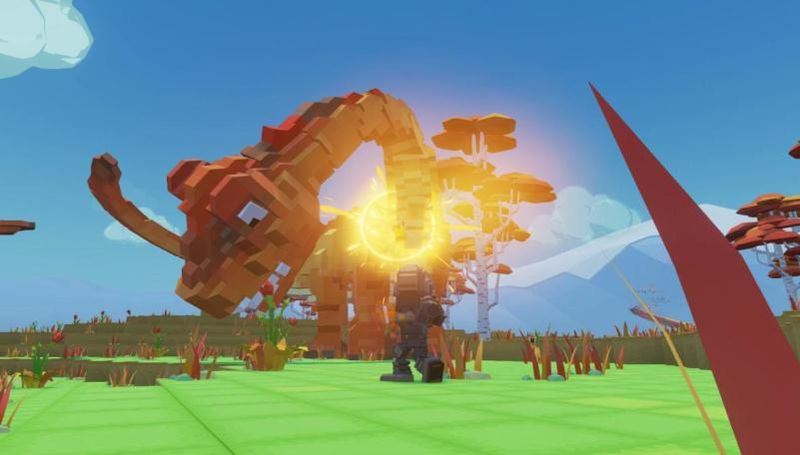 System requirements!
The system specifications for the game are perhaps not as low as you would have expected. That being said, they are certainly well within the remit of most home systems and as such, this makes PixARK, despite its amazing premise, remarkably accessible to gamers in nearly all situations and set-ups.
SYSTEM REQUIREMENTS
MINIMUM:
Requires a 64-bit processor and operating system
OS: Windows 7/8.1/10 (64-bit versions)
Processor: Intel Core i5-2400/AMD FX-8320 or better
Memory: 4 GB RAM
Graphics: NVIDIA GTX 660 2GB/AMD Radeon HD 7870 2GB or better
DirectX: Version 10
Network: Broadband Internet connection
Storage: 15 GB available space
Additional Notes: Requires broadband internet connection for multiplayer
When is PixARK out?
PixARK will release on PC in early access on the 27th of March. Console users (well, Microsoft ones anyway) will also be pleased to hear that an Xbox One release is also planned, although at present no firm date has been set for that.
As to the early access release, developer Snail Games USA have said;
"PixARK isn't your average sandbox / survival game – we're going to be introducing a lot of experimental technology and features that will require extensive testing and iterating before we're ready to ship them in a final product. We saw fantastic results with ARK's time in Early Access, and we're ready to once again work with the community to help make PixARK the best game it can be."
Despite this being early access though, they do plan to have the game released in its final form before the end of 2018. On top of that as well, comparing this with most early access titles, this one looks set and ready to go.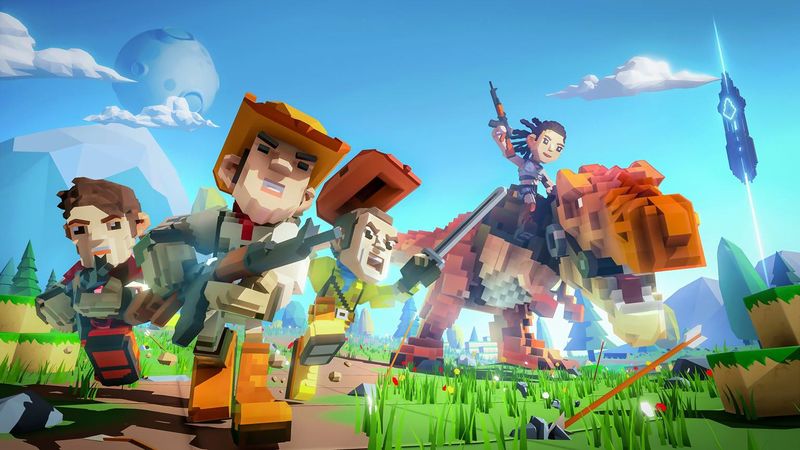 What do we think?
Minecraft and ARK Survival Evolved are two excellent games and a hybrid of these is almost guaranteed to be massive fun! The combination of these games for many comes across as a dream project and with the blessing of ARK Survival Evolved developer, we expect to see good things from this game.
PixARK releases on March 27th for PC in early access. At present, we do not know how much it will be sold for, but we would expect a price around £19.99. The developers have confirmed that the early access price will be less than the final release, so that might be a good reason to get in quick with this one. If it's the hot game it's looking to be, the end retail price could go higher.
You can visit the official Steam Website for the game here.
Additionally, those looking for server rental can check out GTXGaming here.
What do you think? Looking forward to this game? Impressed with the cross-over gaming? – Let us know in the comments!